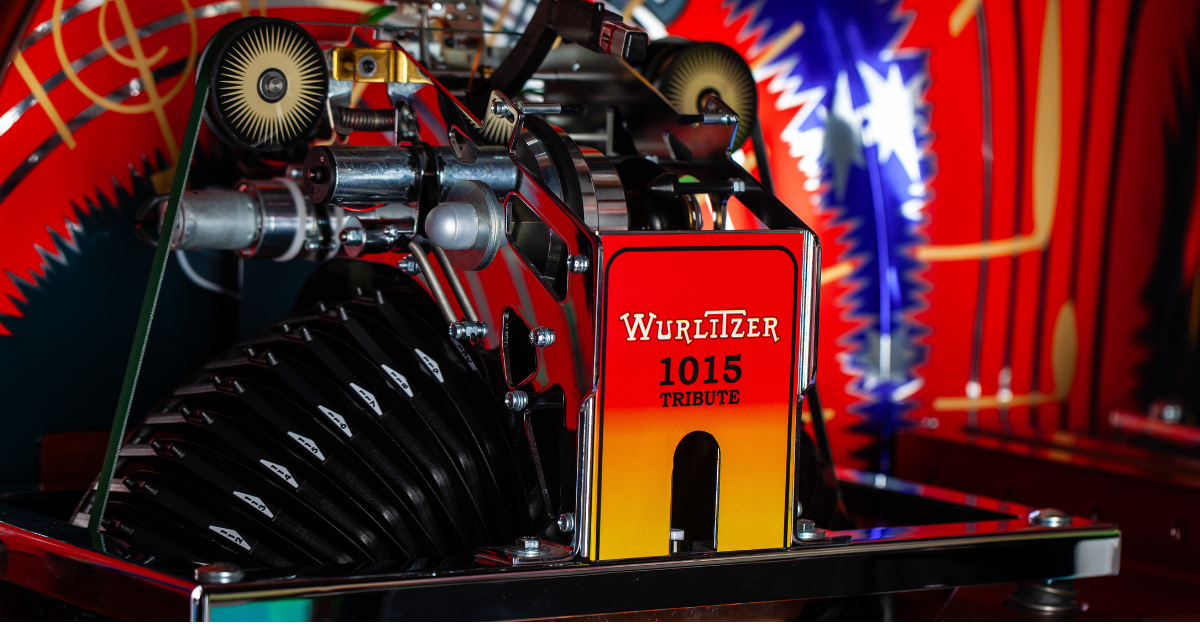 Wurlitzer and Sound Leisure Join Forces to Create a Harmonious Jukebox Partnership
New York, NY – Wurlitzer, a legendary music brand that pioneered the way people played and listened to music for generations has teamed up with Sound Leisure, one of the world's leading manufacturers of high-quality jukeboxes and entertainment systems, to produce a line of Wurlitzer jukeboxes.
Combining Wurlitzer's timeless designs with Sound Leisure's advanced engineering, the partnership will re-introduce Wurlitzer branded jukeboxes that not only capture the nostalgia of the past but also offer contemporary features and connectivity options.
Wurlitzer, a renowned name in the world of music and entertainment, is excited to announce the strategic partnership with Sound Leisure. Gudrun Wurlitzer, President of Wurlitzer, said, "We are thrilled to partner with Sound Leisure to create this new line of Wurlitzer jukeboxes.  Wurlitzer's original brand mission was to bring people together through the joy of music and we look forward to seeing how this line of jukeboxes delight and inspire music lovers in new ways."
The partnership between Wurlitzer and Sound Leisure combines decades of expertise, innovation, and a passion for music that both of our families have dedicated our lives to, aiming to deliver customers an unmatched level of quality, style, and functionality to the jukebox experience.
Alan Black, owner of Sound Leisure, adds, "Our shared passion for music and commitment to quality craftsmanship have brought us together with Wurlitzer to elevate the jukebox experience. We look forward to introducing Wurlitzer jukeboxes that not only pay homage to the past but also set the standard for the future of music enjoyment and entertainment."
This partnership was brokered by Wurlitzer's global brand licensing agency LMCA.
The Wurlitzer jukeboxes are set to hit market in the 1st quarter of 2024.