Diversity & Inclusion Accelerator Program
The global licensing industry is committed to attracting, developing and retaining the best and brightest from all backgrounds to achieve superior business goals. To that end, Licensing International's mission is to help its members and the broader licensing community build diverse and inclusive workplaces. We are working to bridge the gap between underrepresented, diverse entrepreneurs around the globe and the resources they need to build profitable, high-growth companies within the licensing industry. We execute programs and establish partnerships that foster diverse, equitable, and inclusive cultures.
Licensing International is looking to help transform the existing entrepreneur licensing ecosystem into a more authentically inclusive environment. Through our efforts, we hope to inspire, empower and enable underrepresented founders to build successful businesses.
Applications for the 2023 Inclusion Diversity Equity & Accessibility (IDEA) Accelerator Program
are closed.
Program Participants Receive Benefits Valued at Over $100,000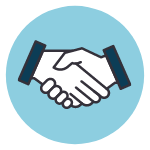 Monthly mentoring meetings with licensing industry leaders for one year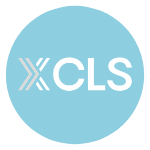 Enrollment in Coursework in Licensing Studies, an in-depth study of the business of licensing and the industry's only training ground to become a Qualified Licensing Practitioner (QLP).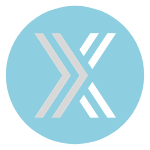 A one-year Licensing International membership, which includes consultation services, networking & matchmaking resources, access to exclusive research, business savings and more.
The company can be for-profit or non-profit
Applicants must be diverse (whether diversity along the lines of race, gender, sexual orientation, age or physical attributes)
Must be in the brand licensing business
2023 Program Participants
ANBORAN was born from the necessity to include more diversity in the world of Fairytales. From imaginative books to whimsical apparel, each creation is thoroughly crafted to inspire joy, foster imagination, and create cherished memories. Join us on a journey where imagination knows no bounds, as we unlock the power of stories and invite you to dream big.
CONFIDENCE BY GABBY GOODWIN is a curly girls hair care solutions brand removing stress from hair styling so families can bond over beauty. Founder Rozalynn and her daughter Gabby have invented products that make wash day easier and less dramatic, and girls' salon save time, money and frustration.
LIMELIGHT ENTERTAINMENT STUDIOS produces and licenses in-house and third-party content by creating books, comics, graphic novels, Tv/Film properties, games, apparel, and educational materials.
SMART ZONE emphasizes creativity, play value and the highest quality production by redeveloping the 30 year old MIGHTY WHEELS® line of toy construction vehicles into its No. 1 brand.
WATCHINU is dedicated to create innovative wearable solutions, combining deep know-how of wearable technology development (software/hardware) and popular brands. The company's line of products includes children devices, software for smart devices and home-appliances IoT technologies.
THE WORLD OF EPI is the largest black-owned, award-winning, multi-cultural children's toy manufacturing and design firm whose vision, mission and values are rooted in celebrating diversity. Founded by Dr. Lisa Williams, EPI is focused on encouraging acceptance, inclusion and self-love among children by creating a diverse line of dolls that have uniquely authentic sculpts to represent the beauty in multicultural children.
2022 Program Participants
BLMRBL ("Blue Marble")
KATALYST MGMT
2021 Program Participants