Diversity & Inclusion Accelerator Program
The global licensing industry is committed to attracting, developing and retaining the best and brightest from all backgrounds to achieve superior business goals. To that end, Licensing International's mission is to help its members and the broader licensing community build diverse and inclusive workplaces. We are working to bridge the gap between underrepresented, diverse entrepreneurs around the globe and the resources they need to build profitable, high-growth companies within the licensing industry. We execute programs and establish partnerships that foster diverse, equitable, and inclusive cultures.
Licensing International is looking to help transform the existing entrepreneur licensing ecosystem into a more authentically inclusive environment. Through our efforts, we hope to inspire, empower and enable underrepresented founders to build successful businesses.
Applications for the 2023 Inclusion Diversity Equity & Accesibility (IDEA) Accelerator Program are now open.
Applications close April 28, 2023
Program Participants Receive Benefits Valued at Over $100,000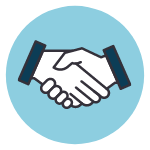 Monthly mentoring meetings with licensing industry leaders for one year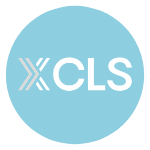 Enrollment in Coursework in Licensing Studies, an in-depth study of the business of licensing and the industry's only training ground to become a Qualified Licensing Practitioner (QLP).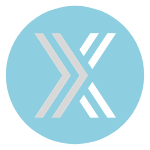 A one-year Licensing International membership, which includes consultation services, networking & matchmaking resources, access to exclusive research, business savings and more.
The company can be for-profit or non-profit
Applicants must be diverse (whether diversity along the lines of race, gender, sexual orientation, age or physical attributes)
Must be in the brand licensing business
2022 Program Participants
BLMRBL ("Blue Marble") is a social shopping platform enabling global pop culture fan communities to buy and sell officially licensed merchandise online. Blmrbl provides a wide range of diverse products for minority fan communities and grading authentication services for the preservation of pop culture collectibles.
FANBASE AFRICA is a print-on-demand, direct-to-consumer eCommerce startup company that sells licensed music & creator merchandise to fans across the world.
HAPPYTOTTII Are you looking for a new character? You are on the right place! HappyTottii.com  is a new emoji focused on love/happiness and nature/environment The emojis are carefully drawn with Adobe Illustrator and with lot of love. Doris Taussig gets her inspiration from the daily observation of individuals and her own experience. People feel addressed by it. Perfect character for licensing for all kinds of objects. Word/picture trademark since 2020
KATALYST MGMT is a creative licensing agency based in Los Angeles specializing in art direction, cannabis licensing, and strategic collaborations. Clients include High Times magazine, Backwoods, Cookies, Snoop Dogg, Marathon OG, Cheech & Chong, and Santa Cruz Shredder. The agency also provides consulting for manufacturing smoking accessories, packaging, and distribution.
KNOTTING HILL INC. was born when consumers were stuck at home. With more time to observe the need for fresh products, founder Tania James decided to take matters into her own hands. Knotting Hill Inc. was established in 2021 with the goal of bringing innovative household products to market through licensing agreements with forward-thinking companies. 
LITTLE RIVER CO. was established in 2020 with the goal of highlighting fashion and anime as a form of artistic expression. Initially offering embroidered apparel, Little River has expanded its product offering to include rugs and collectible plush toys. Little River Co. creates pieces that have gothic and streetwear overtones while embracing anime and manga iconography.
2021 Program Participants