Diversity & Inclusion Accelerator Program
The global licensing industry is committed to attracting, developing and retaining the best and brightest from all backgrounds to achieve superior business goals. To that end, Licensing International's mission is to help its members and the broader licensing community build diverse and inclusive workplaces. We are working to bridge the gap between underrepresented, diverse entrepreneurs around the globe and the resources they need to build profitable, high-growth companies within the licensing industry. We execute programs and establish partnerships that foster diverse, equitable, and inclusive cultures.
Licensing International is looking to help transform the existing entrepreneur licensing ecosystem into a more authentically inclusive environment. Through our efforts, we hope to inspire, empower and enable underrepresented founders to build successful businesses.
Program Participants
BEDROCK COLLECTIBLES (www.bedrockcollectibles.ca) is a Toronto-based producer of premium statues and collectibles for pop culture brands. With more than five years industry experience, Bedrock Collectibles creates memorable, detailed statues that connect people with the brands and characters they love.
HOLY JOE (www.holyjoeusa.com) is a streetwear brand launched in 2018 by a brother-and-sister team based in Los Angeles and Mexico City. They combine their Mexican heritage with their Californian upbringing to make clothes that are loved worldwide, from Tokyo to New York City to Australia's Gold Coast.
LIBREX (www.librexagency.com) is a UK-based licensing agency that helps sports and fitness brands to grow sustainably via credible brand extensions and strategic geographical expansion. Established in January 2020, the team offers more than 25 years of international licensing experience with leading active brands such as Dunlop, Everlast, Lonsdale, No Fear, and Slazenger.
PARK STAR MEDIA (www.parkstarmedia.com) is a production company and creative studio based in Los Angeles and Seoul. Focused on developing and launching original brands that bring joy and spark inspiration, Park Star Media recently co-produced an animated series with Wildbrain on their original toy IP Super Binks and produced a digital series based on the award-winning toy figurine Uncle Mermaid.
SOMOS ARTE (www.somosarte.com) is a Brooklyn-based production and creatives services studio under the leadership of Edgardo Miranda-Rodriguez. In 2016, the superhero graphic novel series La Borinqueña was created and published by Miranda-Rodriguez. In 2017 he also published the award-winning and bestselling benefit anthology Ricanstruction: Reminiscing & Rebuilding Puerto Rico whose sales established the La Borinqueña Grants Program providing annual grants to Puerto Rico-based nonprofit organizations committed to the island's rebuilding and revitalization.
Program Participants Receive Benefits Valued at Over $100,000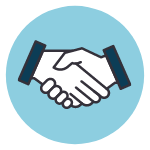 Monthly mentoring meetings with licensing industry leaders for one year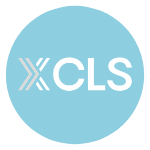 Enrollment in Coursework in Licensing Studies, an in-depth study of the business of licensing and the industry's only training ground to become a Qualified Licensing Practitioner (QLP).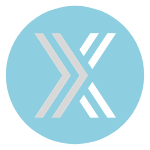 A one-year Licensing International membership, which includes consultation services, networking & matchmaking resources, access to exclusive research, business savings and more.
The company can be for-profit or non-profit
Applicants must be diverse (whether diversity along the lines of race, gender, sexual orientation, age or physical attributes)
Must be in the brand licensing business