Young Professionals Network
The Licensing International Young Professionals Network (YPN) is designed to help licensing professionals in the early stages of their career expand their skill base, their network and their horizons with educational and social events tailored to their unique interests and needs. YPN is all about connecting and cultivating new skills and relationships, and having fun of course!
We are grateful to Flowhaven for their generous sponsorship and support of the licensing community: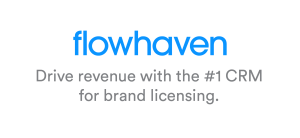 Licensing International uses sponsorships like this one to maintain a full calendar of affordable programs and special events, and to offer networking and support systems for our members and the licensing community-at-large.
Get Together
YPN events are held throughout the year in New York, Los Angeles and London, ranging from fun evening get-togethers to exclusive gatherings like the YPN Coffee Series, where young professionals can hear directly from some of the biggest names in the industry over a cup of joe. Sign up below to find out what's coming up next.
Get Smart
Not that you aren't already, but who can't use a little more brainpower? Learn from industry execs, become a Qualified Licensing Professional with the Coursework in Licensing Studies program and share insights with other YPNers that will give you a leg up.
Get Social
Every YPN event is an opportunity to meet people at the same stage of their career as you, people who will be leading the industry with you one day! Come connect with professionals from all the diverse segments of the licensing industry – fashion, entertainment, toys, retail, gaming, you name it! Join us on social via the YPN Groups on LinkedIn & Facebook.
Get Involved
YPN is just the tip of the iceberg when it comes to everything Licensing International has to offer. As a part of YPN, you'll find out about all the other opportunities that exist for you in the wider licensing community and get the skills you need to capitalize on them!