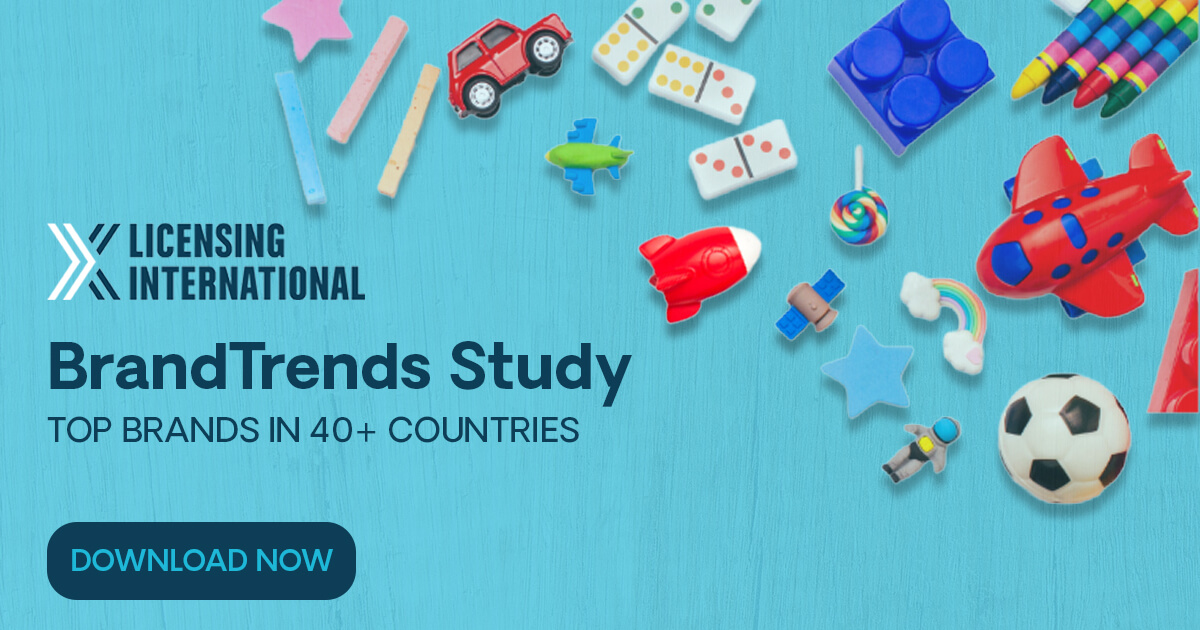 BrandTrends Study
This exclusive series of consumer surveys, commissioned by Licensing International and produced by BrandTrends measures the awareness, popularity and appeal of the most important brands to children in more than 40 countries.
Released twice a year, these reports offer a direct, timely view of what kids around the world are engaging with and reacting to. Each report identifies the most recognizable kids' licenses in each country for both boys and girls, by category and in four different age groups from infants to tweens/young adults.
The BrandTrends Study is one of the many exclusive benefits of a Licensing International membership.
Not a member? Join today.
Included Countries
Argentina
Australia
Belgium
Brazil
Bulgaria
Canada
Chile
China
Colombia
Czech Republic
Denmark
France
Germany
Greece
Hong Kong
Hungary
India
Indonesia
Italy
Japan
Malaysia
Mexico
Netherlands
New Zealand
Peru
Philippines
Poland
Republic of Korea
Romania
Russia
Saudi Arabia
Singapore
South Africa
Spain
Sweden
Taiwan
Thailand
Turkey
United Arab Emirates
United Kingdom
United States
Vietnam