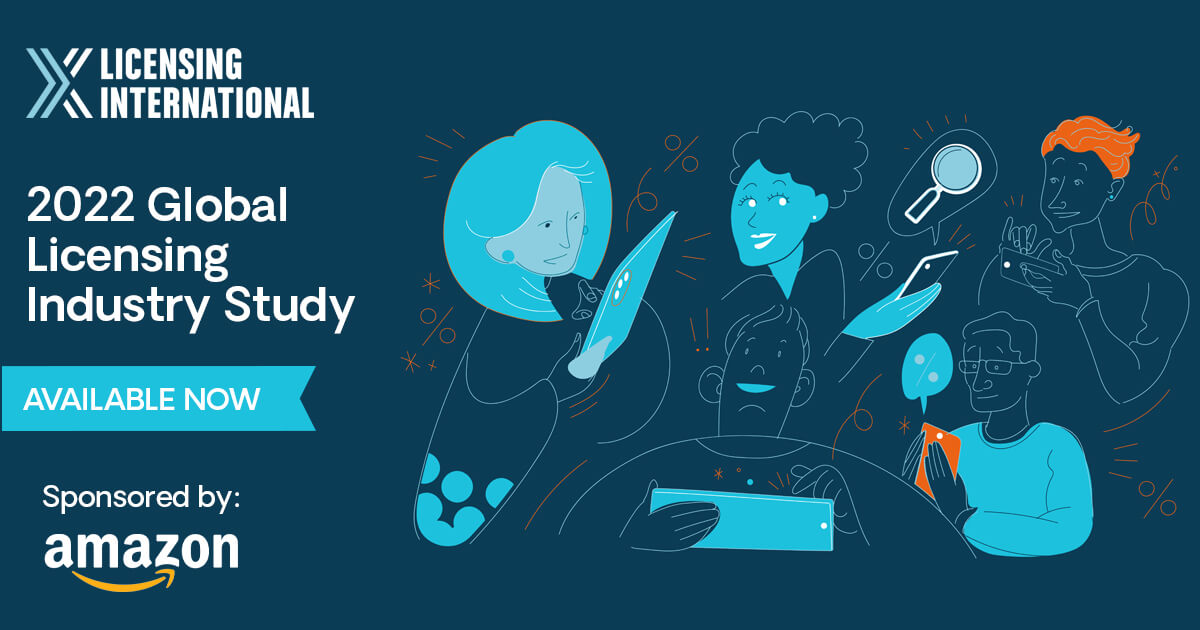 Global Licensing Study
Licensing International's annual overview of the industry, conducted by Brandar Consulting, features revenue figures broken out by country, category, and business segment. The report also includes historical mapping and trend insights offering a big-picture overview of the global licensing industry and details to drill down into the areas that impact the business. Here's a taste…
Global sales revenue generated by licensed merchandise and services grew to $315.5 billion in 2021, a 7.75 percent increase over the $292.8 billion generated in 2019. Industry royalty revenues increased 10.6 percent to $17.4 billion.
The Entertainment/Character sector remains the largest property type at $129.9 billion (a 41 percent share). The second largest sector was Corporate Brands at $76.9 billion (a 24 percent share). Sports was the third largest licensed property type at $31.2 billion with a 10 percent share. The Fashion category saw sales revenues decline 15.9 percent to $28.4 billion.
Apparel (14.3 percent), Toys (13.3 percent) and Fashion Accessories (10.3 percent) continued to stand as the largest product categories in 2021, with Toys (+17.1 percent) showing strong above-market growth.
The U.S. and Canada reported a 59 percent share of worldwide consumption of licensed goods and services, with $186.2 billion (up 9.7 percent from 2019).
The complete 2022 report, including regional and country-by-country breakdowns for major markets, is now available!
Licensing International Members
Log in now to access the 2022 report and all past reports.
Non-Members
A PDF version of the report is available for $1,950. Alternatively, purchase a Licensing International Membership today and gain immediate access to the report, along with all past reports and host of other great benefits.