Jakks Pacific Banking on Frozen 2 to Drive Sales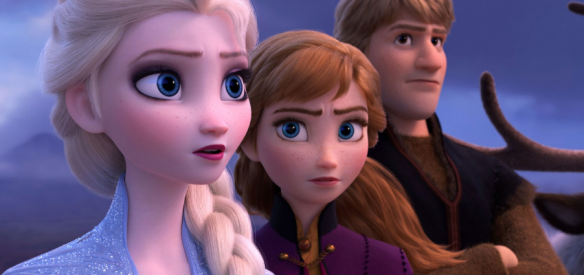 The toy industry is expected to turn the corner in the second half with the release of Frozen 2 and other franchise films as it shakes off the after effects of Toys R Us' liquidation that has reduced sales and retail shipments so far this year, Jakks Pacific CEO Stephen Berman said in releasing Q1 earnings.
In particular, Jakks is banking on Frozen 2 to drive sales of its licensed role play products and dolls "well into" 2020 as Disney puts more marketing muscle behind it than it did for the first film, which was a surprise hit when it was released in November 2013.
The first of Jakks' Frozen 2 products ship in Q3 and start sales Oct. 4, with a second wave of items due in November in front of the Nov. 21 film release. A third line is due in spring 2020. Jakks will have Frozen 2 exclusives with a "broad number" of retailers, Berman said.
Jakks forecast that 73% of its annual revenue will be generated in the second half. Jakks also projected sales of $597 million in the year ending Dec. 31, increasing to $642 million in 2020.
The increase in "retailer awareness" and "consumer acceptance" is "dramatically different" than that which accompanied Frozen 1 in the "sense of size, broadness and worldwide acceptance" and plans for spring 2020 are "far ahead" of those for the previous film, Berman said.
"In addition to more of a global focus [for Frozen 2] from Disney" there also is "better data analytics" and a "strong understanding of what resonates with consumers, all factors driving greater confidence in merchandise productivity," Jeffries & Co. analyst Stephanie Wissink said in a research note.
The expected gains in revenue, follow Jakks' net loss narrowing to $29.1 million in Q1 ended March 31 from $36.1 million a year earlier, which included a $13.7 million bad debt write off tied to Toys R Us. Revenue fell 24% to $70.8 million, below analyst estimates of $76 million, and largely tied to Toys R Us, which accounted for $9.5 million in revenue a year earlier.
The decreased sales also were tied to a drop in revenue from Incredibles 2-related products, which were a top-seller a year ago, as well as a downturn in revenue from Moana, Frozen 1, Tangled and Elena of Avalor.
Sales of dolls, role and dress-up, which included those Disney properties, fell 35% to $29 million, while those of action figures and ride-on vehicles slipped 26% to $15.1 million, a decrease that was partly offset by sales of Harry Potter, Nintendo and Godzilla-related products.
Jakks also is continuing discussions with Hong Kong Meisheng Cultural Co. to inject $50 million into the company to increase its ownership to 51% from 18%. Jakks has been in negotiations with Meishung, which purchased its stake in Jakks in 2017, for about a year. In lieu of Meishung's offer, Jakks has been negotiating with creditors in recent months to extend a $113 million term loan due in 2020 and a potential refinancing of its credit agreement.
Contact:
Jakks Pacific, Brent Novak, CFO, 424-268-9444