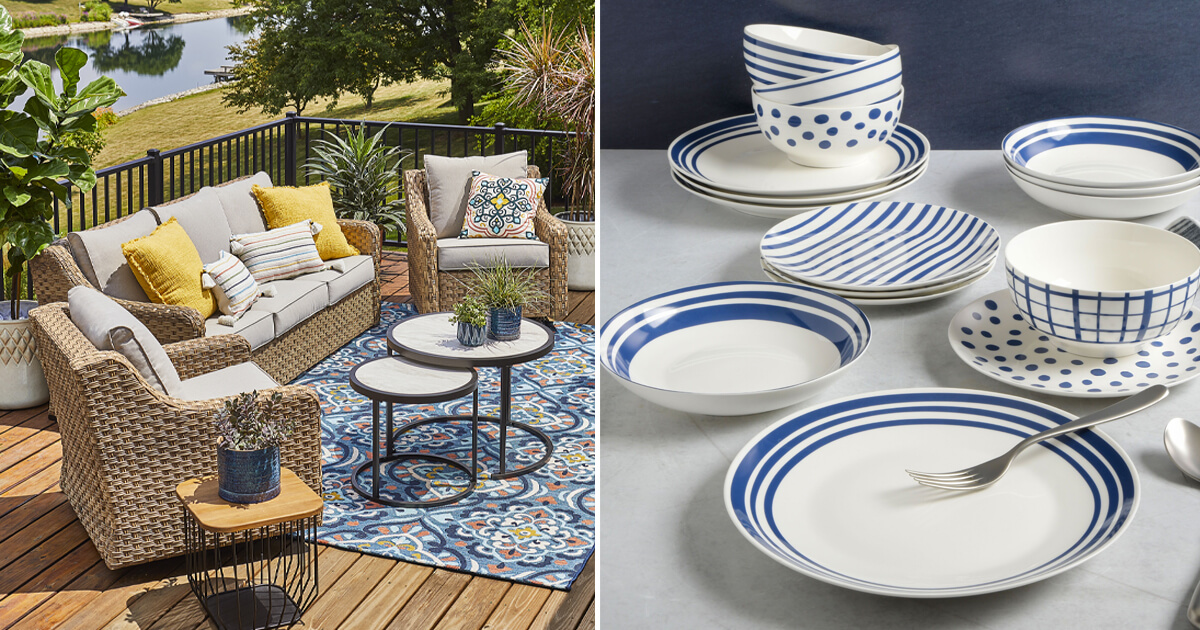 Amid Influx of Private Label, Licensing Industry Adapts to 'New Normal'
The influx of private label, once cyclical in nature, is showing signs of staying power given the sizeable investment retailers are making in them.
Target has been at it in earnest since launching the Cat & Jack children's apparel program in 2016, and more recently Bed Bath & Beyond launched a half dozen private labels (Nestwell, Haven, Simply Essential, Our Table, Wild Sage) across multiple categories with plans for adding another two. Bed Bath plans to have them account for 20% of chain's merchandise mix by year-end and increasing to 30% by 2023, which is up from "the high teens" percentage in the first quarter ended May 29, CEO Mark Tritton said late last month.
So, with retailers investing and expanding their private label assortments, how is the licensing industry adapting to the new normal?
The first option for many is to become a solution for the retailer's private label strategy as an exclusive product, premium offering, or both – often through DTR deals.
For example, Walmart's move to license the Gap brand for bedding gives the retailer a three-tier brand strategy with Gap positioned as a premium line, Meredith Corp.'s Better Homes & Gardens at the mid-price and Walmart's own Mainstay label anchoring the entry level. And while Target has more than 40 private label brands now, it also has a long-running licensing deal with HGTV's "Fixer Upper" stars Chip and Joanna Gaines for the Hearth & Home with Magnolia, a partnership that's likely to benefit from the launch of the couple's new Magnolia Network that launched on the Discovery Plus streaming service last week and will debut on linear TV in January 2022 as a rebranding of the DIY Network. Not to be forgotten is Kohl's long-running licensed DTR with Food Network for housewares. In each case, the license provides an established brand – and built-in consumer base – for the retailer's private label program.
Licensees also are positioning themselves as suppliers for either private label goods or exclusives for licensed brands. "This may be cyclical, but licensing is becoming part of private label," says Bill Hutchison, CEO at Hybrid Apparel. "We have a significant portfolio of licenses and this enables us to utilize this within private label."
Hybrid supplies both Target (Wild Fable women's apparel and accessories) and Kohl's (Jumping Beans children's apparel) private labels. And while Hot Topic doesn't carry any of Delta Apparel's brands (Salt Life, Soffe, Sierra Pacific), it is a major customer for Delta's DTG2GO print on demand business, which was integrated last year into the retailer's Nashville, TN distribution center.
Both Mad Engine and Hybrid Apparel have acquired print-on-demand companies since the start of the year as a means increasing their importance to retailers, many of whom don't have the POD capabilities they need for a growing ecommerce business.
"We have occasionally lost some space [on retail shelves]," says Dean Allen, Chief Merchandising Officer at Mad Engine. "That is why we are searching for other ways (the recent POD acquisition, direct-to-consumer, private label supplier) to serve our retailers because you can't control their strategy. They could change on a dime and we wouldn't be able to have an outlet to drive revenue and keep our business going."
At the same time, many licensees are developing their own brands and DTC platforms as a means for generating new business. For example, Hybrid has its own JEM Collective and Original Hybrid Threads labels, while Bioworld developed a direct-to-consumer licensed brand business featuring its Heroes and Villains (Star Wars, Star Trek, DC Comics), Dumbgood streetwear (Eggo, Blockbuster, Nerf), Atsuko (anime), and Graph (videogames) labels.
To best illustrate the cyclical nature of the business, London Luxury, which got its start as a private label supplier, is now selling bedding, towels and other textiles under the Ben Sherman, Brookstone, and most recently, Reebok labels. According to Amanda Keller, VP of Brand Strategy and Licensing at London Luxury, retailers invest in private brands when it's in vogue, but that the "the power of brands always comes back around. The ability to tell a story, to create a lifestyle, and to do those things authentically is why we all work in branding and with brands."