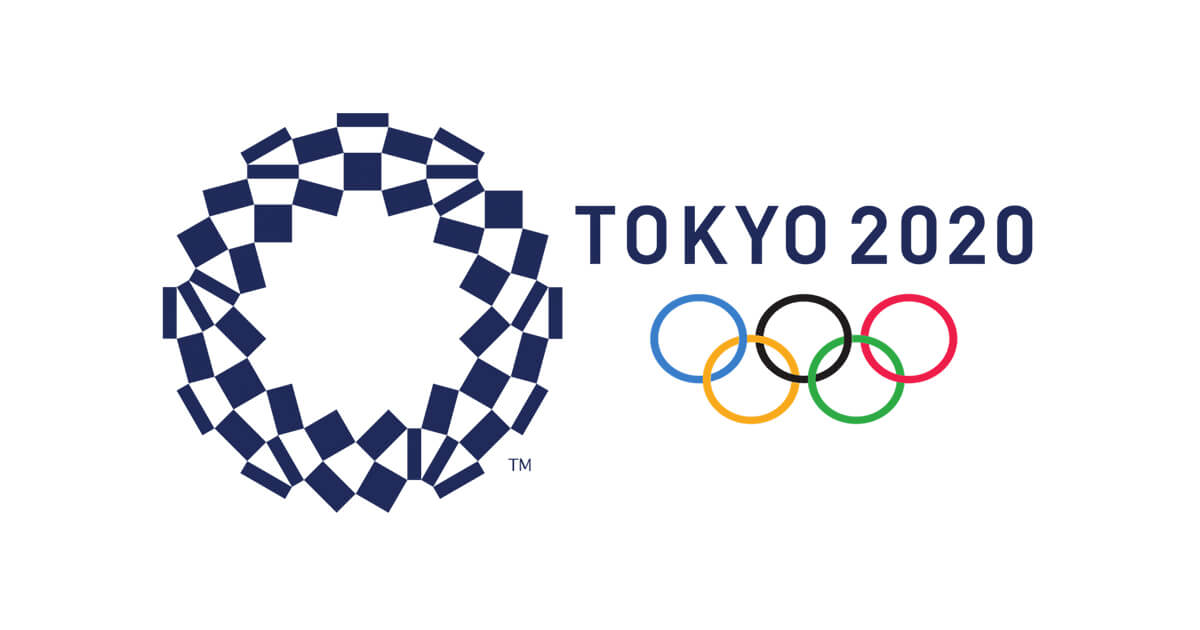 An Olympics Like No Other
The Summer Olympics, like most other major events scheduled during the past year and a half, will be like no other.
Let's start with the fact that the Games scheduled to begin next month are still officially the "Tokyo 2020" Games (as you can see above) – a decision that was made over a year ago, and which had a huge impact on licensees who had already begun manufacturing when the Games were postponed. (U.S. broadcast rights holder NBC, on the other hand, has created its own hybrid logo.)
There will likely be few fans – those from abroad are barred from attending events and those entering Japan for the Olympics and Paralympics (including athletes and officials) will be about half the 180,000 originally forecast – frequent testing, limited movement and monitoring by GPS on smartphones. It will largely be a made-for-TV event, given that the International Olympic Committee (IOC) gets 75% of its income from selling broadcast rights.
Licensees Extended
So where does that leave the licensing community? For the most part, licensees of the national teams, the local organizing committee or the IOC itself had the term of their contracts extended a year given that the pandemic delayed the Olympics. Most Olympics-based licensing agreements apply only to a single Olympics.
But minimum guarantees, advances and royalty rates for the Tokyo Games, for the most part, held firm, according to licensees and IOC officials. And while IOC licensee/sponsor Asics will operate the in-venue superstores and there will be countless pop-up and in-store shops throughout Japan, licensees will have to rely more heavily than ever on ecommerce to sell their goods.
Ecommerce Rising
"I think if things were as before [the pandemic] and there was 100% attendance" of spectators, "physical sales would be more important than digital," says Betty Aldini, Head of Licensing, Ecommerce and Merchandising at the IOC. "Now it depends on how many visitors will be allowed to attend the Olympics.  Physical sales are still more important than online sales but it depends on the approach."
About 70-80% of merchandise sales occur during or around the Games themselves, which are scheduled for July 23-Aug. 8, Aldini says. The IOC and local organizers have 127 licensees across 17 categories of products, up from 58 for the 2016 Summer Games, where the IOC and local organizing committee generated $31 million in revenue on retail sales of "over $300 million," according to an official IOC report. By comparison, the 2012 Games in London generated $119 in revenue to the IOC and local organizers on "almost $1 billion" in retail sales.
Globally, lots of other companies are licensees of individual national delegations, rather than of the Games themselves. They also have been forced to adapt.
"Our expectations have changed a lot," says Craig Takiguchi, Chief Operating Officer at Sanrio Global Consumer Products, which is a first-time Team USA licensee with its Hello Kitty character. "We were looking to build a very strong visible business with Team USA through licensed products and that necessitated having a huge audience in which people would watch and get excited and want to participate by buying products. The exposure and audience reach hasn't changed, but a lot of things have been touch and go."
Hello Kitty licensees have also been touch and go. Hello Kitty licensee Kid Robot seemed to hedge on Twitter in introducing a collection of 12 Olympics-related figures and matching keychains with the proviso that while the games "may be postponed, that won't stop us from getting into the spirit" with the Kidrobot X Hello Kitty X Team USA mini-figures. And the drugstore chain CVS got an early start when it took in Funko's Hello Kitty/Olympics vinyl figures in late 2020.
Amid the delay and accompanying uncertainty, the IOC and licensees used the added time to pull together new promotions or alter earlier strategies.  For example, Sanrio had banked on having in-store events for Team USA-related merchandise at Target, Urban Outfitters and other retailers. But with the deadline for securing floor space having passed, Sanrio began discussions with U.S. sprinter and Hello Kitty fan Allyson Felix eight months ago to serve as a brand ambassador and use social media to promote the line, says Takiguchi. Sanrio also is in negotiations with retailers for online virtual events that would likely attract Hello Kitty's 31 million followers.
For its part, the IOC delved into the most au courant of technologies – non-fungible tokens (NFTs)— to preserve the decades-old pin trading tradition. While the swapping of pins would appear impossible with international spectators barred from attending this year's Games, the IOC licensed nWay, a video game developer and subsidiary of in-game NFT developer Animoca Brands, to develop NFTs as a means to create fan engagement. The deal involves the Olympic Heritage Collection, which ranges from the Athens 1896 Games to the Sochi Winter Olympics in 2014. The digital pins, which will be sold in packs and priced at $9-$499 depending on their rarity, will be available starting Thursday (June 17).
The pins are part of the IOC's deeper push into digital technologies, says Aldini. Sega and Nintendo worked together in developing "Mario & Sonic at the Olympics Tokyo 2020", which was released in April. And Sega's "Olympic Games Tokyo 2020" title will be released June 22 across Microsoft Xbox, Nintendo Switch, Sony PlayStation 4, Steam and Google's Stadia.
The delay in the Games also enabled the IOC to sign a new agreement with artists in Japan to develop posters. And licensee Lacoste released new additions to the Olympic Heritage Collection (t-shirts, hoodies, sweatshirt and cap) paying homage to the 1964 Tokyo Games. Lacoste launched the collection as an exclusive to Japan on April 29. It will be available through the company's boutiques globally starting July 15.
In addition, the delay in the Games created a storytelling moment ripe for licensing, says Daniel Kasidi, CEO at Team USA licensee Rastaclat, which sells licensed bracelets.
"Given COVID, memorabilia and the collectability of these products and the fact the 2020 Olympics didn't happen is part of storytelling and the nostalgia" that can be turned into licensed products, says Kasidi, whose company's bracelets don't carry "2020" to avoid appearing dated.