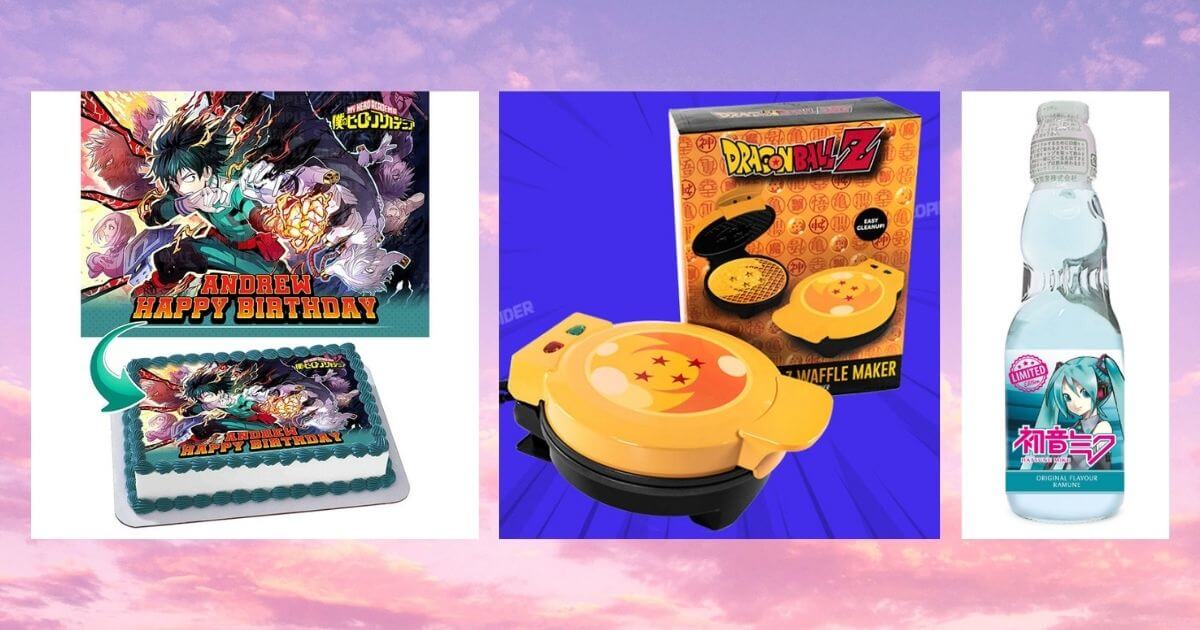 Anime Properties Breaking into Broader Retail
With increasingly multi-generational appeal, product based on anime properties is broadening its reach beyond its longtime home in specialty stores and moving into more general retail distribution.
We've seen graphic t-shirts cropping up in such chains as Burlington Stores and Marshalls (Naruto, Dragon Ball, One Piece), and arts and crafts retailer Hobby Lobby is carrying My Hero Academia products online (key rings, plush and action figures and a coin bank).
In the UK, 105-store HMV is selling VNR Trading's  Hatsune Miku-branded soda and affiliate FYE has similar plans for the U.S., says Max Arguile, CEO of licensing agent Reemsborko, which represents the brand. It also produced a limited edition (4,500 units) Hatsune Miku version of the Japanese soda drink Ranume.  VNR has similar plans for Dragon Ball Z in early 2022, says Arguile.
The retail expansion comes as anime films also grow at the box office, with several slated for theaters in the U.S. next year.
Anniversaries signal multigenerational appeal
And anime brands are marking anniversaries — Spirited Away reached a 20th anniversary this year, while Dragon Ball marked its 35th – that emphasize that consumers who became devotees years ago are introducing a new generation to what was once aimed largely at young fans.
"The secret sauce is having multi-generational brands. Anime is becoming that now, just like Star Wars, Marvel and other properties have done," says Matthew Hoffman, CEO at Uncanny Brands, which has waffle makers and other appliances tied to My Hero Academia, Dragon Ball and Pokemon.
With that broader range of consumers has come a wider selection of licensed products and services, expanding anime form its traditional base in apparel. For example, there are hotels in Japan with anime-themed rooms — the Awaji Island Anime Park's Hotel Grand Chariot Hokutoshichisei has a room based on Viz Media's Naruto series – and the Tomo Hotel in San Francisco is awash in the work of anime artist Heisuke Kitazawa.  And if you are thinking a birthday party for an anime fan, Walmart is carrying Ediblecakeimage.com's "My Hero Academia"  edible cake image topper, while Amazon has the cake topper figures to go with it.
"We are seeing much broader lifestyle and category opportunities for anime properties," says Laura Takaragawa, VP Consumer Products and Promotions at Viz. As a result, Viz plans to expand licensing into eSports partnerships, sporting goods, home décor, food, pet and other categories.
Among recent developments:
Hypland, which sells Naruto and Yu-Gi-Oh brand puffer jackets, hoodies and t-shirts, also fields tapestries and area rugs and will add furniture in 2022, says Tory Thomson, a creative producer at Hypland.
While Primitive has been the leader in the licensed skateboard category with Naruto and Dragonball, a new company has designs on the market. Heroes By Design currently relies on its own IP, but is seeking licensing agreements to expand into Zumiez, Hot Topic and other retailers, says Founder A.J. Barnas.
As the anime show returned to New York last week after a pandemic-induced two-year absence, retailer Zumiez geared up its promotions. Its store across from the Empire State Building on 34th Street featured a front window display with Hunter X Hunter apparel.