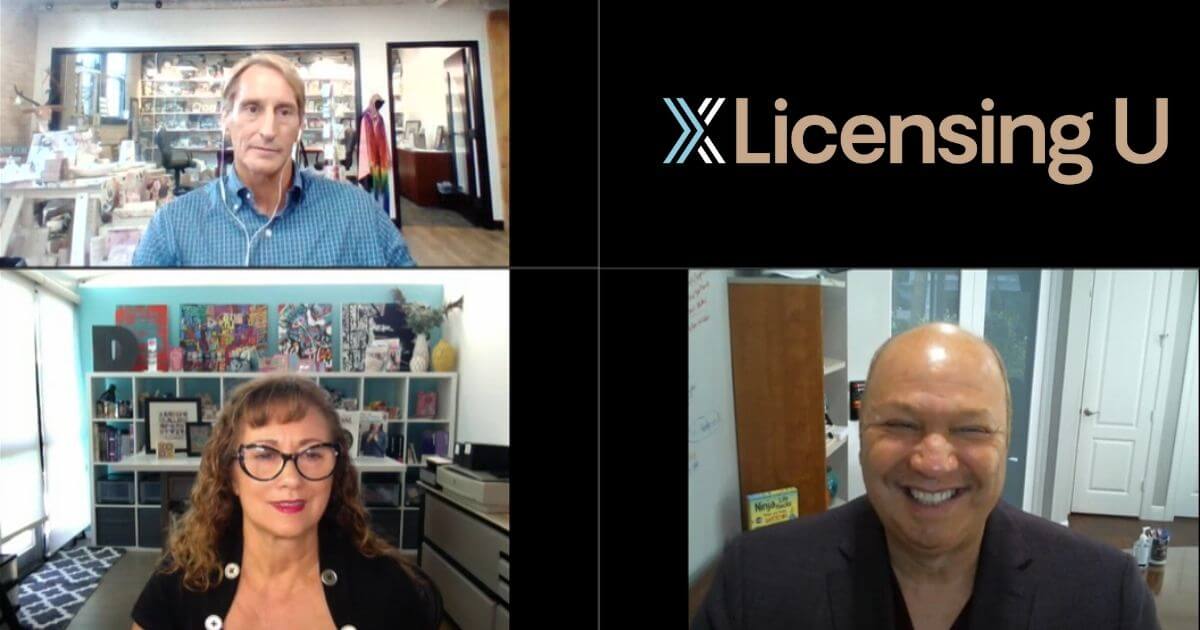 Art Licensing Hits High Note, Boosted by POD
The changes that consumers made in their daily lives as they dealt the COVID have played into the strength of the art licensing market, as sales of such products as puzzles and crafts sets soared, and people spending more time in their homes – whether out of boredom or a desire for something fresh – boosted sales of home décor such as wall art, kitchen & bath textiles, and bedding.
At the same time, the growth of print on demand (POD) into an increasing number of product categories is driving changes in the breadth of art-licensed goods available for purchase, as well as in distribution patterns.
Broader product selection
"Retailers are feeding into this by carrying more products (using licensed art) in home goods, décor, activewear and collaborations," Steven Heller, President of The Brand Liaison, said during last month's Licensing U Spotlight on Art Licensing.
"During the pandemic it was relatively easy to get into the ecommerce business and people and companies the world over were doing it," says John Haesler, a partner at MHS Licensing and Consulting. "All those companies need a lot of art for paint by numbers, puzzles, diamond art and they need it now. That has created a huge pool of potential customers globally."
POD opportunities
Another positive development is the increasing breadth and sophistication of print-on-demand (POD), which allows for faster turnaround of limited quantities that can reduce the risk of bringing product to market, says artist Debra Valencia, who adds that "the quality has gotten much better."
Other benefits of POD, she says, is that it "allows you to focus on niche audiences that might not be a good fit for traditional licensing which needs to be more mass oriented," and gives an artist a chance to experiment with looks that may not be aimed at his or her traditional target consumers. "It isn't taking away from traditional art licensing, because people still want to go into stores and see the selection. But it has become a great way to test out new designs."
But Haesler calls the expansion of POD a "Catch 22. It's a good thing in that it creates a huge appetite for art…  Up to this point, [traditional] licensees were never really threatened by POD businesses…But now we're starting to get a little questioning: 'How much is that artist doing on Zazzle?' They're starting to be a little more concerned, and want to make sure the designs they're getting aren't available on POD, which is complicating our lives, because it didn't used to be something that we had to manage."
Heller noted the propensity of some manufacturers to go through cycles of hiring in-house artists rather than licensing art to decorate their products, pointing out that they inevitably lose the benefit of the variety of styles that licensed artists begin to the table. Haesler also expressed concern about whether licensees will see licensed art as an easy budget cut as other costs soar.
"My biggest fear is the business model for these suppliers and being able to maintain the right royalty rates, advances and guarantees because of the financial equation," says Haesler. "If they are paying an 8% royalty and their shipping costs have gone up 300%, licensees have to figure out some way to save expenses. It hasn't happened yet [but] I am worried they are going to start evaluating what they are paying for licensed art… and start making cuts there."