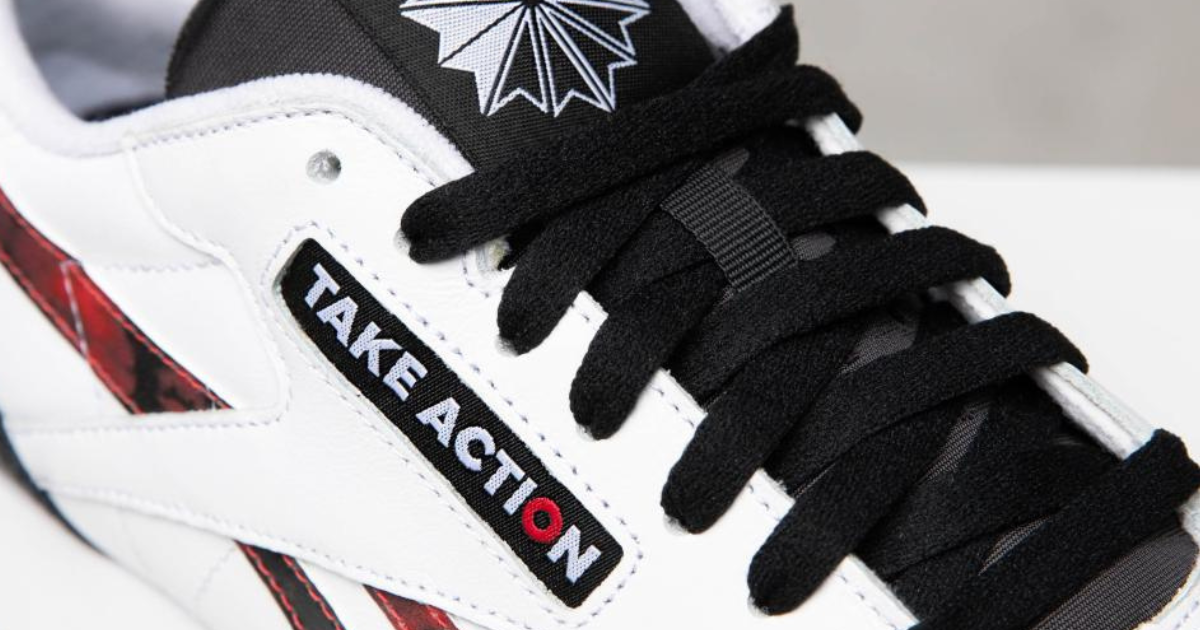 Authentic Brands Group and Global Citizen Unveil Exclusive Take Action Collaboration Initiative
Take Action aims to drive change toward the most urgent issues facing humanity and our planet.
New York, NY  – – Authentic Brands Group  and the international advocacy organization  Global Citizen, unveiled Global Citizen's Take Action™ campaign, an exclusive collaboration initiative to encourage consumers to activate their purchasing power and drive change toward the most urgent issues facing humanity and our planet. The exclusive Take Action collaboration will appear across an extensive series of co-branded product collections, marketing activations and donation round-up programs over the course of the long-term partnership, which was announced earlier this year.
"We are thrilled to unveil Take Action, our exclusive collaboration and the red thread that runs through all aspects of our partnership with Global Citizen," said Natasha Fishman, Chief Communications Officer, EVP Marketing at Authentic. "Take Action collaborations will drive awareness towards brand purpose and Global Citizen's mission to end extreme poverty NOW. When consumers purchase items featuring the Take Action mark, they will know they are supporting positive global impact and are encouraged to become a global citizen."
Reebok will be the first of Authentic's brands to launch a Take Action collaboration, followed by additional Authentic brands, including Aéropostale, Nautica and Lucky Brand. Reebok's VP of Global Apparel, Portia Blunt, will take the stage at the Global Citizen NOW action summit on Friday, April 28, to expand on the Reebok x Take Action capsule and how it will energize brand fans to take action. Global Citizen's dynamic, two-day event, which takes place in New York City, features major announcements on policy initiatives, thoughtful panels with renowned artists and culture influencers, as well as corporate and world leaders.
"Through our partnership with Authentic and the creation of the Take Action brand mark, Global Citizen will reach new audiences and encourage them to Take Action on the most urgent issues our world is facing," said Liza Henshaw, President, Global Citizen. "We look forward to launching our first product collaboration with Reebok later this year."
Reebok x Take Action is slated to launch in October 2023 across Reebok stores, key retailers, reebok.com and globalcitizen.org. The exclusive Take Action capsule will feature Reebok's most iconic footwear silhouettes, as well as apparel and accessories for men and women.
About Authentic Brands Group
Authentic Brands Group (Authentic) is a global brand development, marketing and entertainment platform, which owns a portfolio of more than 40 iconic and world-renowned Lifestyle, Entertainment and Media brands. Headquartered in New York City, with offices around the world, Authentic connects strong brands with best-in-class partners and a global network of operators, distributors and retailers to build long-term value in the marketplace. Its brands generate approximately $29 billion+* in global annual retail sales and have an expansive retail footprint in more than 150 countries, including 11,300-plus* freestanding stores and shop-in-shops and 380,000 points of sale.
Authentic is committed to transforming brands by delivering powerful storytelling, compelling content, innovative business models and immersive experiences. It creates and activates original marketing strategies to drive the success of its brands across all consumer touchpoints, platforms and emerging media. Authentic's brand portfolio includes Marilyn Monroe®, Elvis Presley®, Muhammad Ali®, Shaquille O'Neal®, David Beckham®, Dr. J®, Greg Norman®, Neil Lane®, Thalia®, Sports Illustrated®, Reebok®, Brooks Brothers®, Barneys New York®, Judith Leiber®, Ted Baker®, Hervé Léger®, Hickey Freeman®, Vince®*, Frye®, Nautica®, Juicy Couture®, Vince Camuto®, Lucky Brand®, Aéropostale®, Forever 21®, Nine West®, Eddie Bauer®, Spyder®, Volcom®, Quiksilver®*, Billabong®*, Roxy®*, DC Shoes®*, RVCA®*, Element®*, Shark®, Tretorn®, Prince®, Airwalk®, Izod®, Jones New York®, Van Heusen®, Hart Schaffner Marx®, Arrow® and Thomasville®. *Pending acquisitions in Q3 2023.
About Global Citizen
Global Citizen is the world's leading international advocacy organization on a mission to end extreme poverty NOW. Powered by a worldwide community of everyday activists raising their voices and taking action, the movement is amplified by campaigns and events that convene leaders in music, entertainment, public policy, media, philanthropy and the corporate sector. Over the past 10 years, $43.6 billion in commitments announced on Global Citizen platforms has been deployed, impacting nearly 1.3 billion lives. Established in Australia in 2008, Global Citizen's team operates from New York, London, Paris, Berlin, Melbourne, Toronto, Johannesburg, Lagos and beyond. Join the movement at globalcitizen.org, download the Global Citizen app, and follow Global Citizen on Facebook, Instagram, LinkedIn, TikTok and Twitter. 
About Reebok
Reebok is an iconic and irreverent sports culture brand with a rich and storied fitness heritage dating back to 1895. Founded on athletic footwear​ that changed the direction of sport, Reebok continues to introduce innovations that propel the industry forward. Today, Reebok sits at the intersection of active, lifestyle and sport, offering high quality and modern styles that are adaptable for every occasion. The brand strives to deliver every athlete, from professionals to enthusiasts, with the opportunity, products and inspiration to reach their full potential. Reebok currently operates in 80 countries with approximately 400 freestanding stores around the world.