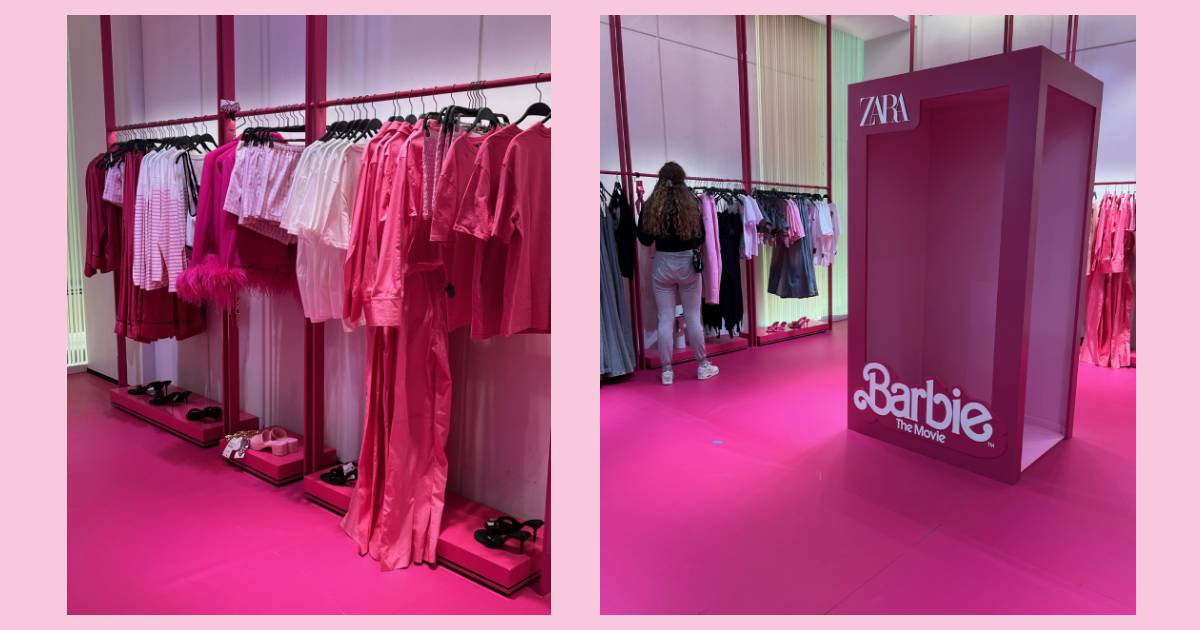 Barbie Brings New Life to the Big Screen
Could the Barbie movie's $337-million opening weekend global box office results signal a return to the more predictable pre-pandemic times for films and the licensing industry?
While it's more likely that the arrival of streaming services has permanently altered the once ironclad film release schedule (and its connected marketing campaigns), it's impossible to deny that the marketing blitz for Barbie, which boasts 100 licensees across a broad range of products and experiences, proved there is life left in theatrical releases.
In building a licensing program for the Barbie movie, Mattel sought brands and products that could forge an "emotional connection" with consumers, said Josh Silverman, Global Head of Consumer Products and Chief Franchise Officer at Mattel. The company also wanted licensees that could promote the movie while also "elevating" the brand, Silverman said.
Mattel, whose Mattel Films co-produced the movie with Warner Bros. Discovery, is expected to take in $100 million in revenue, according to Stifel analysts. That includes $75 million from toys, $12.5 million from licensing the Barbie brand, and $11 million from the film, Stifel reported. Licensees, which are paying royalties of 10-20%, are reporting strong sales of related products.
Many retailers launched their own Barbie-inspired collections. For example, Zara introduced a collection on July 17 featuring 17 SKUs of children's apparel and accessories as well as 85 items for women, including hoop earrings, jump suits, and dresses. Men's offerings included fuchsia suits, cowboy boots, and denim shirts. H&M and Hot Topic also launched products tied to the film, while Selfridge's in London installed a Barbie World in its Corner Shop featuring three beauty looks by makeup artist Lisa Eldridge and a "Barbie Dream Wardrobe Rental" from celebrity fashion stylist Theo White.
Trends International, which sells licensed posters and calendars, noticed sales of Barbie products picking up well in advance of the film's release, said Jeff Loeser, Senior VP for Licensing at Trends International. The company developed nine Barbie posters and 12 designs that are available for print-on-demand, which started shipping to retailers four to six weeks ago. The posters have been top sellers at Target—it was the retailer's number one in poster sales the week of July 10 – Walmart, and Five Below. And with 2024 calendar sales still about a month away, the company expects a second bump in sales when the film moves to streaming later this year, Loeser said.
"It was not like other films where sometimes you must see the movie first to identify with the character and then want the merchandise," Loeser said. "There was such strong marketing—coupled with the fact Barbie is a well-known character—that sales started early."
The Barbie film is serving as a new starting point for Mattel's plans to expand its IPs, something that has been a staple of its rival Hasbro for many years. Mattel has 45 films in various stages of development, 13 of which have been publicly announced, including those featuring Barney (2024), Hot Wheels (2025), and Rock 'Em Sock 'Em Robots.
Retailers may be clamoring for all things Barbie, a licensing executive said, but the beloved doll's brand recognition means the film's success—and the success of related consumer products—won't be easily replicated. "It absolutely is the exception for films, and you will have other studios believing they can [also] create lightning in a bottle," the executive said. "But it doesn't work that way. The Barbie movie was an example of something that was released at the right moment. Nobody had seen the movie yet and they were already buying into it."
Mattel is no stranger to licensing its IP for films.  Sony Pictures Entertainment pursued a Barbie movie for several years before Mattel reclaimed the rights. And Netflix is said to have dropped plans for a new Masters of the Universe film, which itself would be a follow up to a previous movie released in 1987. But the arrival of CEO Ynon Kriez in 2018 brought a new focus to the film division.
"The Barbie movie should be viewed as a template in how we intend to leverage our other brands in collaboration with top talent to do more movies and expand our business," Kreiz said. "We are not saying every movie will have this kind of an impact on culture, but we believe our brands have strong resonance and we have the potential to do a lot more with our other brands."