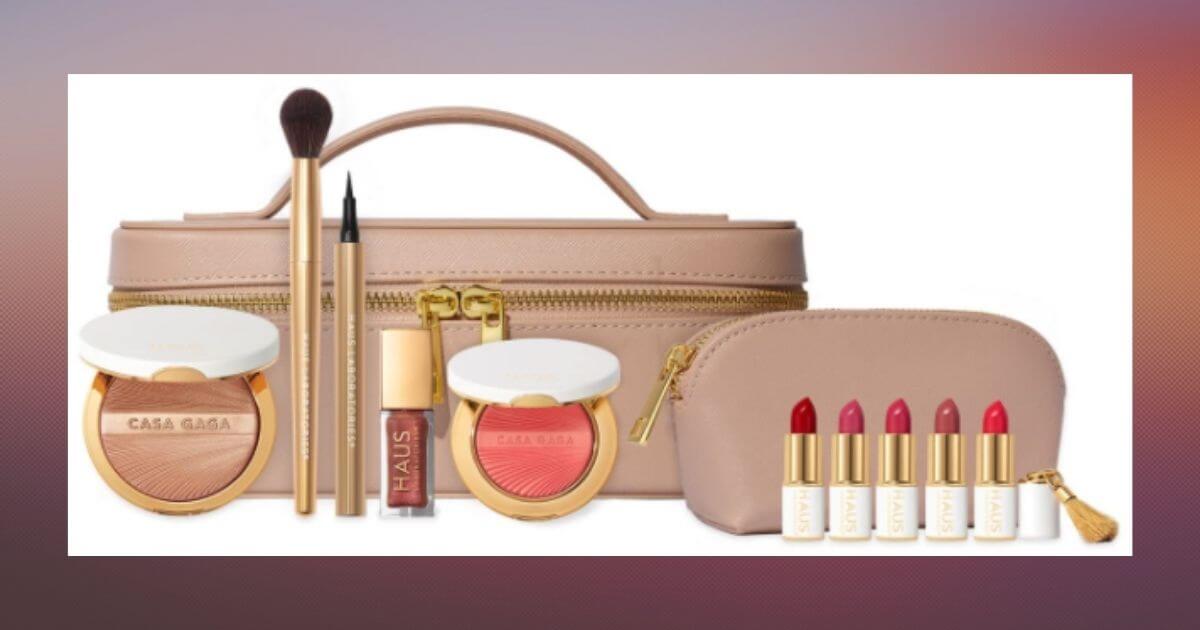 Beauty Companies Keep Strong Ties to Entertainment
The fall season has seen the introduction of a host of beauty industry collaboration with entertainment properties, including some based on new films and series, and others on properties of an older vintage.
For example, singer Lady Gaga's recent star turn as Patrizia Reggiani in MGM's House of Gucci film that was released Nov. 24 in the U.S., was marked by Haus Laboratories introducing a "Casa Gaga Italian Glam Capsule Collection." The 11-piece assortment of lipsticks, blushes and eyeliners was inspired by 50 different looks from the film as well as Lady Gaga's Italian roots and the shooting of the film in Italy. There's also a coral lipstick named after actress Sophia Loren and a "value" package containing all of the items that's priced at $198.
Money Heist
And there's L'Oréal's NYX Professional Makeup's "Money Heist collection" with nine items available online including Tokyo and Nairobi lipsticks ($10) named after two of the show's characters and an already out-of-stock Dali mask mirror ($22) and a complete $90 "Money Heist Vault." Netflix is releasing the fifth season of Money Heist this Friday (Dec. 3).
Many of these collections are limited editions largely sold online, but brick-and-mortar retailers also are dedicating shelf space to them.  For example, retailer Ulta Beauty launched a Pixar-inspired line in late October ranging from a Monsters Inc.-inspired beauty sponge set for applying concealer to a 12-color palette Finding Nemo. There's also a Toy Story cosmetics bag embroidered with the title of Randy Newman's 1995 song "You've Got a Friend in Me."
'Everyday fans looking for novelty'
"For the beauty industry this a way to engage that enthusiast audience in the category," says Stephanie Wissink, Managing Director at Jefferies. "It's also a reflection of brands being willing to do something that is maybe less core. Now you are seeing the brands recognize that fans are not only super fans willing to engage in cosplay, but [also] everyday fans looking for novelty. Novelty sells, and always has in cosmetics."
Among other developments:
Disney for the first time worked with a Latinex-owned firm to develop a cosmetics line for Encanto, which was released Nov. 24. Alamar Cosmetics released the 13-piece assortment (complexion and eyeshadow brushes, highlighters and lip liner and glosses) – all inspired directly by the film's colors – on its web site on Nov. 18.
"The house that the characters live in is a really big part of the movie. We would pull up pictures of that, put them into Photoshop and then, with a dropper tool, pick out the specific colors we wanted to see represented," Alamar Founder Gabriela Trujillo said.