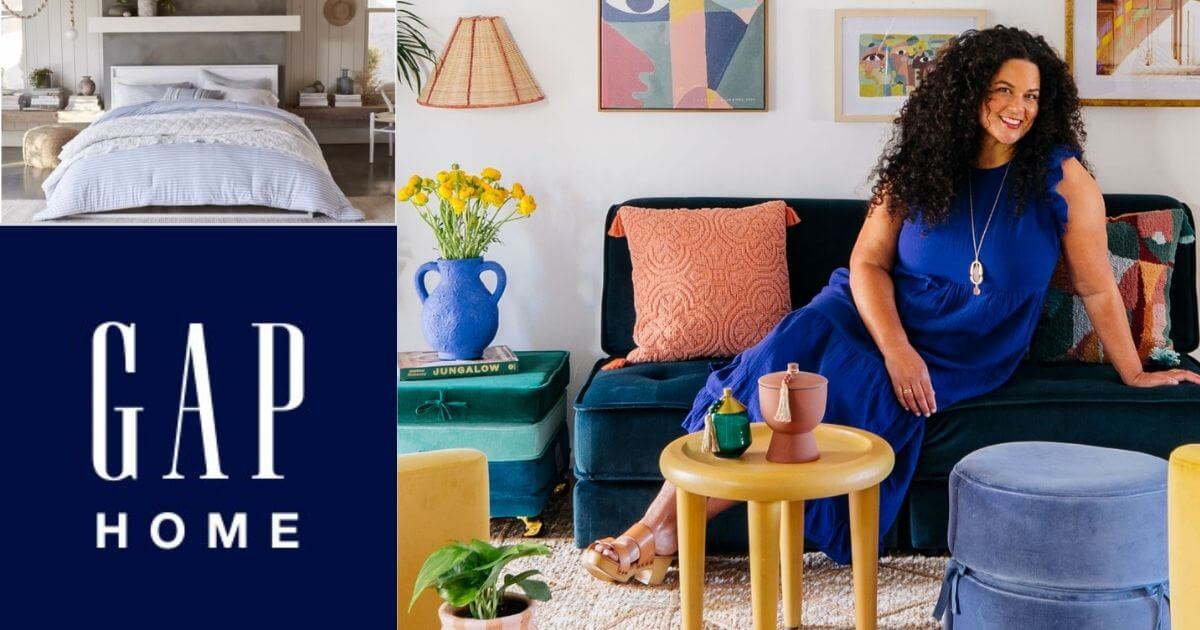 Brands, Retailers Look Homeward
A bevy of moves by retailers and brands in recent weeks indicates that companies are betting on the fact that the attention consumers paid to their homes over the past 16 months will continue.
The move that captured everybody's attention was the extension of the Gap brand into home goods via an alliance with Walmart; Gap had hired licensing agent IMG a year ago to extend the brand and position it as a lifestyle label, and this was the first outgrowth of that. And earlier this year, Target launched a limited edition Levi's home goods line that featured such items as denim and shearling chairs, barware and kitchen aprons.  (In both cases, the expansion in home goods was presaged by new apparel lines at the retailers – Levi's Red Tab jeans at Target for the first time and Gap apparel at Walmart's Sam's Club Division.)
Storytelling
"Through partnerships, we can extend the reach of our brands to customers across product categories, markets and channels," said Gap CEO Sonia Syngal during a recent earnings call. "Home is a natural extension of apparel, and a category where storytelling drives sales which is a natural fit as we build lifestyle brands. Leveraging our model of partnering to amplify the Gap and Walmart is a capital efficient alternative to acquiring capabilities in-house."
Gap wants to position each of its retail brands – Athleta, Old Navy, Gap and Banana Republic — as separate and distinct lifestyle brands.  Gap has never licensed its brand out before; some question whether Old Navy would have been a better brand to align with Walmart's customer base.
At this point, the Levi's home goods are no longer on the Target website or in stores, but items are popping up on eBay. Next week, in the latest of a series of home goods efforts, select Target stores will showcase "Boho" designer Justina Blakeney's 300-piece "Jungalow" collection of bedding, home décor and furniture as part of Targets Opalhouse brand.  It will launch online on June 26.
Of course, the names of high-profile fashion designers have long extended into home goods, and lifestyle retailers have done the same.
"These retailers have the opportunity to reach a new customer and find out if reaching that new customer is really profitable, says Michelle Lamb, Editorial Director at research firm The Trend Curve.  "The question is how deep do you go on any of these.  It is easy to say this was just and in and out and we sold out in a few days or a couple weeks, but we had never intended to do any more.  But the retailers can learn a really valuable lesson on a certain customer and style and, in some cases, whether their customer can tolerate certain price points and if there is enough demand for the brand."
Among other recent home goods developments:
Property Brothers Drew and Jonathan Scott have launched a dual brand strategy. It is introducing the Drew and Jonathan Home brands for furniture retailers, while moving to focus its lower priced Scott Living line on big box retailers, including Lowe's where it's been a mainstay since 2017. The new collection has six licensees including Home Meridian International (furniture) and Welspun (sheets, towels, quilts). Scott Living also launched a homegoods collection at Kohl's in 2019 and the new brand comes as a new "Property Brothers: Forever Home" series launched on HGTV and Discovery+ on May 26.
The current cast of "Queer Eye for The Straight Guy" and an original member of the series' first 2003-2007 run are readying licensed collections. Dorel Industries is expanding its "Queer Eye Collection", which launched as an online exclusive at Walmart last fall, to include new futons and sofas as well as a new outdoor line featuring bistro sets, resin chairs and a firepit. The products come as Dorel introduces a month-long promotion in which a portion of collection's sales are donated to the Ali Forney Center, which helps homeless LGBT youth, in honor of Pride Month. Meanwhile, former cast member, interior designer Thom Filicia licensed rug maker Feizy for an 11-piece Thom Filicia Home collection, the first of which were shown last week at the High Point Market.
H&M has long had a stake in home goods, having first introduced a collection in 2009. In mid-April it launched a high-profile 31-SKU collaboration with fashion designer Diane Von Furstenberg (candles, trays, robes, wool blankets). Rival Zara also has added a home collection with design expert and founder of the EyeSwoon lifestyle series, Athena Calderone