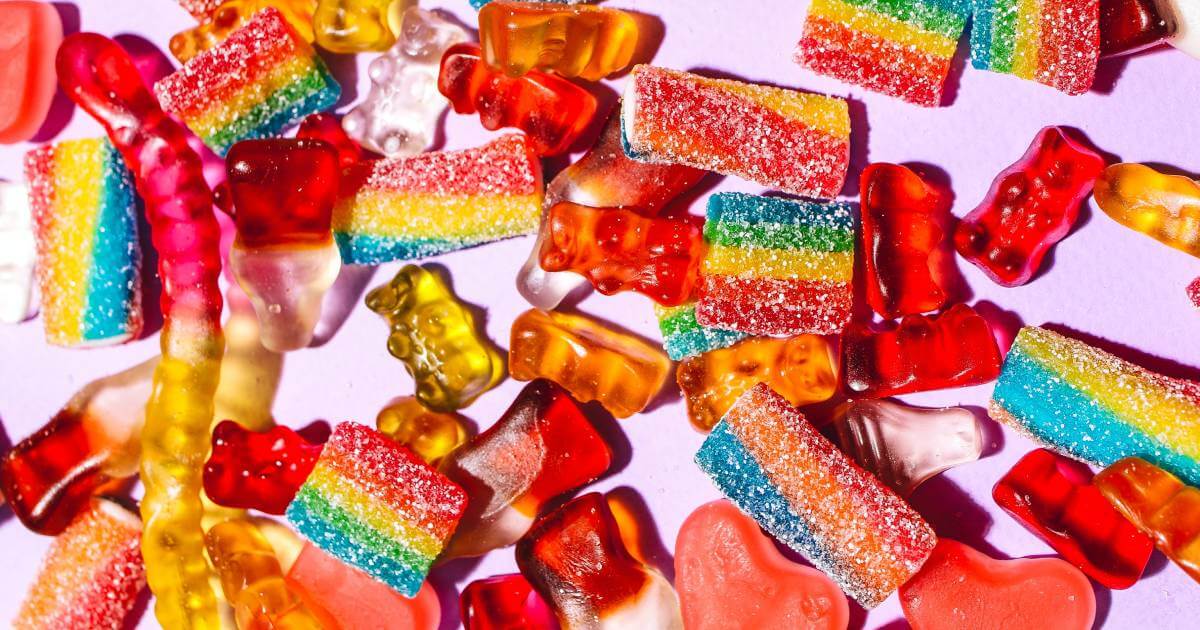 Candy Brands Sweeten the Deal with Licensing
By Mark Seavy
Consumption of snacks and treats is expected to decline modestly among influential Gen Z and Millennial consumers through 2023, and brands are focusing on licensing to remain top of mind.
Snacks and treats aren't strangers to licensing, and the partnerships continue to broaden in an effort to create something that surprises consumers. McSteven's signed a licensing agreement with Huy Fong Foods to bring the Sriracha hot sauce brand to hot chocolate. Jelly Belly Candy Co.'s brand and Impact Confections' Warheads are being deployed for sparkling water (via the Joffer Beverage Co. run by Jelly Belly's founding family) and a blue raspberry sour beer (Artisanal Brew Works), respectively. And there's Just Born's Peeps, which aren't just for Easter anymore, having been deployed for everything from apparel to cappuccino.
On the retail side, the 100-store It'Sugar chain, which emerged from bankruptcy last year, has deployed a Sour Patch in-store format at a location in Myrtle Beach, NC and has plans for Skittles and Kool-Aid versions. It is also opening department store formats (11,000-24,000 square feet) including one in New York's Times Square later this summer with branded sections that include both candy and licensed merchandise, said Ashley Mady, VP of brand management at It'Sugar. Additionally, the retailer launched an Oreo Café at its 24,000-sq.-ft. store at the American Dream Mall in East Rutherford, NJ.
"With the larger stores we can build out full-blown departments with hats, pillows, t-shirts, and plush along with the candy in a significant way to make sure that we are telling stories in our store and developing exclusive products," Mady said.
The motivation for expanding licensing can be revenue but, for the large majority of companies, it's about gaining brand exposure. And that's something that can happen with increasing speed via social media, where unlikely brand combinations can quickly gain traction. For example, there was Hershey's pairing with Yuengling Brewing Co. for a chocolate stout beer, Rocket Fizz's Bazooka Bubble Gum-licensed soda, and Frankford Candy's licensed Dunkin coffee-flavored jelly beans.
"For many licensors, it's more about getting awareness and impressions and appearing in departments different from where they normally would be placed. Some brands get exposure with licensing and take the revenue from it and reinvest in marketing for their core brands," said James Slifer, SVP of Business Development at Joester Loria Group, which represents Ferrara Candy Co. and struck Nerds-related licensing deals with Wells Enterprises (Bomb ice Pops) and Dyla Brands (powdered drink mix).
This additional exposure in different departments is especially important as many retailers move to update the check-out sections. For example, 61% of the 160 retailers polled by The Hershey Co. plan to renovate their stores in the next five years—partly to add more check-out areas, which are a major factor in consumers making unplanned purchases like candy.
"People are increasingly noticing the value of these [candy] brands," said Cynthia Hall Domine, President of the licensing agency Synchronicity, which represents Tootsie Roll Industries for licensing and has struck agreements with Blanx.me for Tootsie Pops and Dots footwear, Everyone Skateboard Co. (skateboards), and Taste Beauty (Tootsie's Charms Blow Pops Poppin adult nail polish). "Many of these candy brands are hiding in plain sight and they are brands that people love and you don't have to do anything but highlight the brands' history."