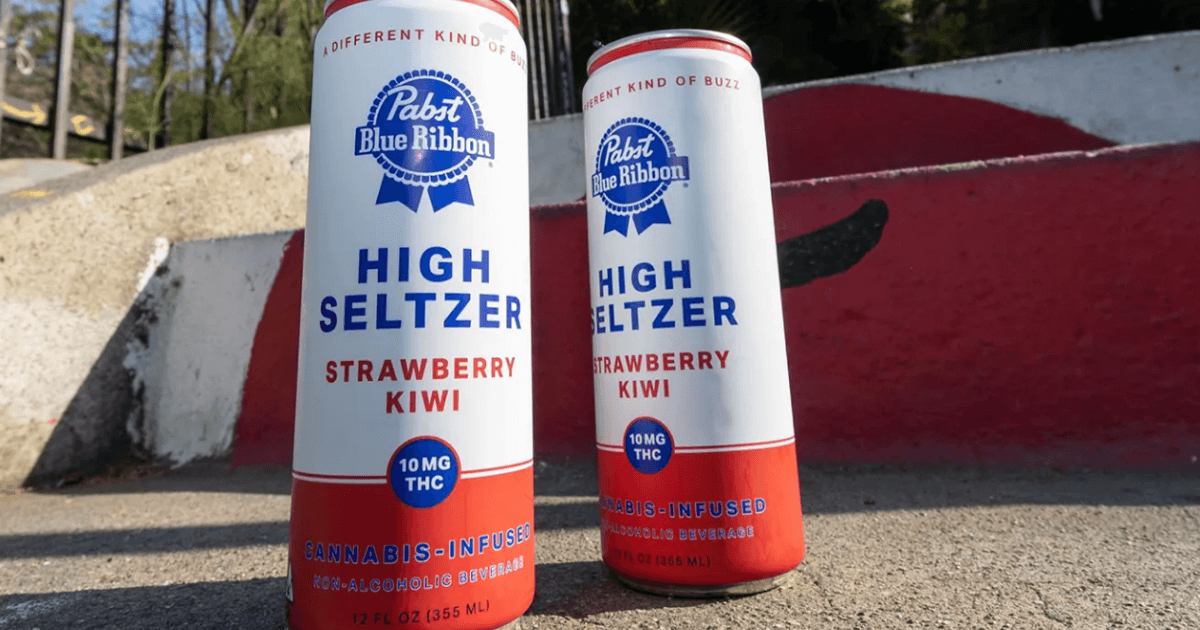 Cannabis-Based Beverages Gain Ground in Licensing
With cannabis being legal in an increasing number of U.S. states, the beverage business is fast becoming a prime candidate for licensing.
Licensing has already taken root when it comes to marijuana used for smoking—celebrities like Willie Nelson and Seth Rogan have long lent their names to products—but recently the cannabis-infused beverage business is gaining ground.
Elegance Brands licensed its brands (including Arvo, Zen, and Life Brew) to THC beverage supplier Halo under an agreement that carries a 2% royalty on sales. THC and CBD beverage supplier Cann, which recently raised $27 million from a range of investors including actress Gwyneth Paltrow and former NBA star Baron Davis, partnered with Truss—the joint venture between Molson Coors and Canadian cannabis producer Hexo—to bring its wares to Canada. For example, Jones Soda Company recently introduced Mary Jones cannabis-infused soda that will be sold this year in states where marijuana is legal. The soda will launch in California.
This recent focus on cannabis-infused drinks comes despite its accounting for a little more than 1% of total U.S. marijuana sales in 2020. However, sales grew 40% from 2019, edging out the 39.4% gain registered by the overall marijuana market. The overall global cannabis market is projected to increase 22% this year to $35 billion (up from $29 billion in 2021).
And beverages' share of the edibles market rose to 7% in 2021 from 4% in 2018, according to the market research firm BDSA. In markets where recreational marijuana is legal—34 U.S. states and Washington, DC—the share increase was even higher, moving to 10% of edibles sales in 2021 from 7% in 2018.
One challenge these beverages face is competing against the quick feeling of relaxation delivered by a glass of beer or wine. "Most consumers already have experience [with] alcoholic beverages and they know when to expect that feeling," said Liz Gottbrecht, director of brand marketing at Lantern, a Boston-based e-commerce marketplace. Some cannabis-infused beverage companies, meanwhile, say their drinks can take anywhere from five to 15 minutes to take effect.
In addition to licensing, companies are looking to attract consumers by packaging cannabis-infused beverages to resemble another growing market: spiked seltzer. For example, Vertosa partnered with licensed cannabis company Pabst Labs to introduce ready-to-drink beverages under the Pabst Blue Ribbon non-alcoholic cannabis-infused seltzer.
But a slow burn isn't the only obstacle the cannabis-infused beverages business faces. As suppliers seek to expand distribution, proposed federal legislation that's key to cannabis becoming a national rather than state-by-state business is slowly wending its way through Congress. The most recent version was an amendment to a China competition that passed the U.S. House in February. The amendment allows banks to offer services to cannabis companies, something that is currently barred under federal law.
The so-called Safe Banking Act would help put cannabis on the same level as "any other legitimate business," said U.S. Rep. Ed Perlmutter, D-CO, who is among the bill's sponsors. Federal law currently bars banking across state lines in requiring separate limited-liability companies be established in each market. While the bill has passed the house several times, including as standalone legislation last April, its provisions face an uncertain future in the U.S. Senate. Some senators want to hold off on cannabis banking law so it can be rolled into a larger marijuana federal legislative package that would legalize the drug.