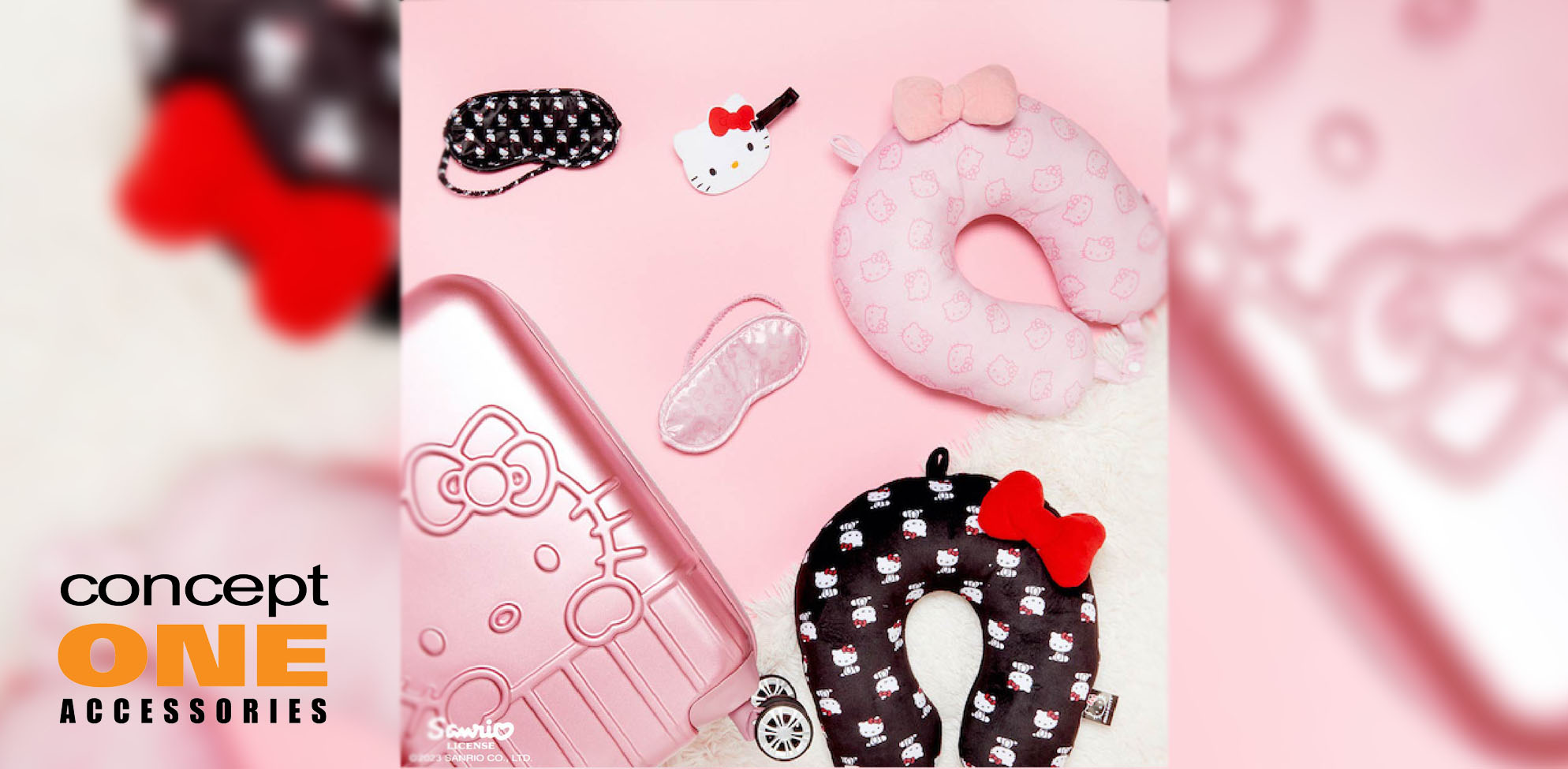 Concept One Accessories Signs Sanrio For South Africa
Concept One Accessories, a leading global licensed accessories company, via its South African office, has partnered with Sanrio to launch Hello Kitty and My Melody accessories and luggage through their agent CLM. These accessories include headwear, bags, small leather goods, cold weather accessories and more.
Over the past two years, Concept One has been aggressively expanding its international presence. "We are so grateful to be able to extend our partnership with Sanrio into South Africa. Hello Kitty and Friends are among our top performing licensed products in every market we serve. It's fantastic to be able to bring our Sanrio products into this new market", says Sam Hafif, CEO Concept One. "Over the past two years we've grown our international revenue from less than 5% of our sales to 14% of sales. Each time we've entered a market, we've demonstrated to our licensors incremental growth opportunities in the accessory and luggage space, as these categories are often not given as much attention as apparel or toys. While the macro-economic environments in the USA and Europe remain challenging, licensors are looking for new revenue streams that we're happy to provide."
Silvia Figini, COO of Sanrio- EMEA, India and Oceania, Mr. Men – Worldwide said: "We are glad to partner with Concept One on this new project. The combination of the global appeal of Hello Kitty and Friends and the great experience of Concept One in creating high quality accessories will generate the perfect formula to deliver a wonderful line to our South-African audience."
Concept One is headquartered in New York, and has offices in Mexico City, London, Cape Town, Brisbane and throughout LATAM. The Hello Kitty and My Melody luggage and accessories will be available early 2023 and can be purchased at retailers such as Take A Lot, Toy Kingdom and various specialty retailers.
About Concept One Accessories
Founded in 1999, Concept One Accessories is the premier resource for licensed fashion and entertainment accessories. Their well-rounded portfolio and expansive product offering establishes the company as the go-to resource for fashion accessories across all channels of distribution. Concept One has offices in New York, Mexico, the UK and China along with distribution partnerships in Canada, South Africa and Australia.
About Sanrio
Sanrio is the global lifestyle brand best known for Hello Kitty who was created in 1974, and home to many other beloved character brands such as My Melody, LittleTwinStars, Cinnamoroll, Pompompurin, Gudetama, Aggretsuko, Chococat, Bad Badtz-Maru, Kerokerokeroppi and the British icons Mr. Men Little Miss.
Sanrio was founded on the small gift, big smile philosophy – that a small gift can bring happiness and friendship to people of all ages. Since 1960, this philosophy has served as the inspiration to offer quality products, services and activities that promote communication and inspire unique consumer experiences across the world. Today, Sanrio's business extends into the entertainment industry and includes the operation of a number of theme parks. Sanrio boasts an extensive product lineup of around 50,000 products, which are available in over 130 countries and regions around the world. To learn more about Sanrio, please visit www.sanrio.eu and follow us on Facebook, Instagram and Twitter.