Disney's Q2: Parks, Experiences and Products Operating Income Rises 15%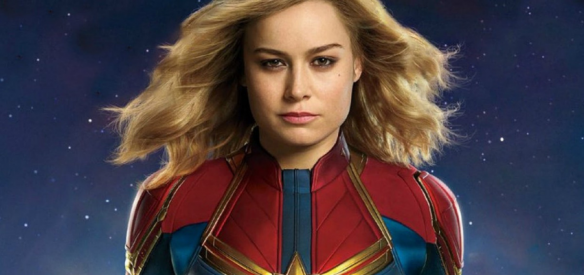 D
isney's revenue increased 3% to $14.9 billion in Q2 ended March 30,  the first quarter to include revenue from its acquisition of 21st Century Fox that closed on March 20.
Fox added $25 million in operating income and $373 million in revenue to Disney's earnings. But the largest incr
ease  may have been in Disney's net income, which jumped 85% to $5.4 billion due to a $4.9 billion gain as it acquired a controlling (60%) stake in Hulu.  Fox and Disney previously each owned 30% of the streaming service.  Disney also took a $662 million restructuring charge related to the acquisition.
The company's Parks, Experiences and Products operating income rose 15% to $1.5 billion in Q2 with revenue increasing 5% year-over-year to $6.1 billion. The gain in revenue was partly tied to royalties from sales of Square Enix's licensed "King Hearts III" videogame title, which was released in January and sold 5 million units in its first week.  Increases were offset however by a decrease in merchandise licensing revenue, which was tied to it being recognized over a longer period of time.
Meanwhile, studio entertainment operating income decreased 39% year-over-year to $543 million as revenue fell 15% to $2.13 billion. The downturn in distribution revenue was attributed to  revenue from Black Panther and Star Wars: The Last Jedi in Q2 2018, compared to Captain Marvel this year.
Disney began initial discussions on the Fox acquisition in August 2017 and continued negotiations "through the lens" of Fox content for its Disney+ direct-to-consumer and other streaming services that were unveiled in April, CEO Robert Iger said.
Disney plans to expand Fox's National Geographic brand in the travel segment and to bring NatGeo-licensed merchandise to Disney theme parks, Iger said.
Additionally, Disney will continue the Fox brand for studio entertainment and will release 5-6 films annually and also continue the Searchlight label, Iger said. The acquisition of Fox's film assets prompted a reshuffling of release dates for some of Disney's biggest upcoming releases, the details of which were released Tuesday.
Three untitled Star Wars films will release on the weekend before Christmas every other year starting Dec. 16, 2022 and including Dec. 20, 2024 and Dec. 18, 2026. Also, the Avatar series, which counts four sequels, will launch later than expected. Avatar 2, which originally was set to open Dec. 20, 2020, will now hit theaters on Dec. 17, 2021. Another Avatar film will then be released every other year through Dec. 17, 2027.
"I feel really confident in our plans (for Fox) because of what we bought," Iger said. "I think we got some really strong brands (National Geographic, The Simpsons), but we also got some that we can strengthen."
Disney also unveiled plans to open a new Star Wars: Galaxy's Edge-themed section at Disneyland in California on May 31 and at Disney World in Orlando on Aug. 29.
Contact:
Disney, Christine McCarthy, CFO, 818-560-1000