Ecommerce Platforms Play Central Role in China Licensing Market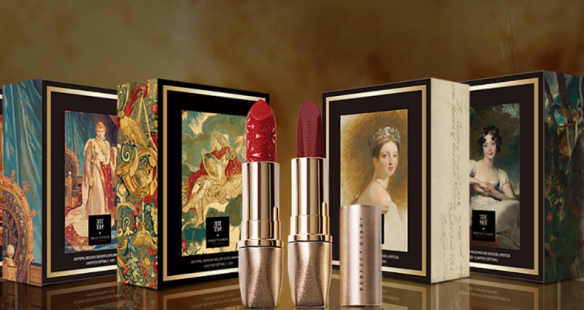 Licensed collaborations ranging from insect repellant to national museums are being enlisted as brands race to raise their profile in China's hyper-competitive ecommerce market, as outlined last week during presentations during Festival of Licensing.
The collaborations have made for some interesting pairings and have created collaborations that stick with consumers.
Repellent-scented coffee
For example, herbal water brand Liushen Hua Lu Shui, best known for helping people ward off mosquitoes and whose scent, for many Chinese, evokes summer nostalgia, paired with Kentucky Fried Chicken on an herbal water flavored coffee drink and coffee-scented repellent, both of which were heavily promoted on the Weibo social media platform. And cosmetics supplier Beauty Diary has developed color paletes for make-up kits bearing a local beer brand's trademark colors and developed lipstick with packaging featuring Metropolitan Museum of Art's portrait collection, including Lady Grant and Queen Victoria.
At the center of many of the collaborations are the ecommerce companies which frequently pair their platforms' brands with potential licensees or develop products themselves using their mascots, Tanya van Gastel, technology specialist at Content Commerce Insider, said last week during a Festival of Licensing webinar.
For example, JD.com launched a store on its platform for Shanghai Animation and then handled licensing for it. That resulted in chipmaker Advanced Micro Devices (AMD) licensing the studio's Monkey King character for consumer promotions in the midst of the 6.18 Shopping Festival in June. JD.com also licensed in Forbidden City IP for the packaging and collectibles tied to mooncake pastry desserts it sold as part of the traditional Mid-Autumn Festival on Oct. 1.
eCommerce On A Different Level
"Ecommerce [in China] is so much more than searching for products, finding and buying them," said Content Commerce Insider Editorial Director Sky Canaves. "It's interactive and highly engaged and that makes it a great fit for IP owners, because it can really provide a means for creating entertainment marketing campaigns and products consumers are interested in."
The ecommerce battle in China is being waged among Alibaba (Tmall, Taobao), JD.com and Pinduoduo. But social media platforms such as WeChat and Weibo and short video apps such as Douyin (TikTok) and Kuaishou also are adding ecommerce features. All told, licensed product sales through online and brick and mortar stores rose 14.9% in 2019 to hit $13.9 billion, with cartoon/animation characters capturing about 26% of the market, followed by museums/cultural institutions (17%) and fashion (14%), said  Alex Tsai, Head of Partnerships and Licensing for Alibaba's Alifish division, during a keynote presentation.
And there's room for growth, he noted, citing research that shows per capita licensed product sales in China at $5, versus $400 in the U.S.