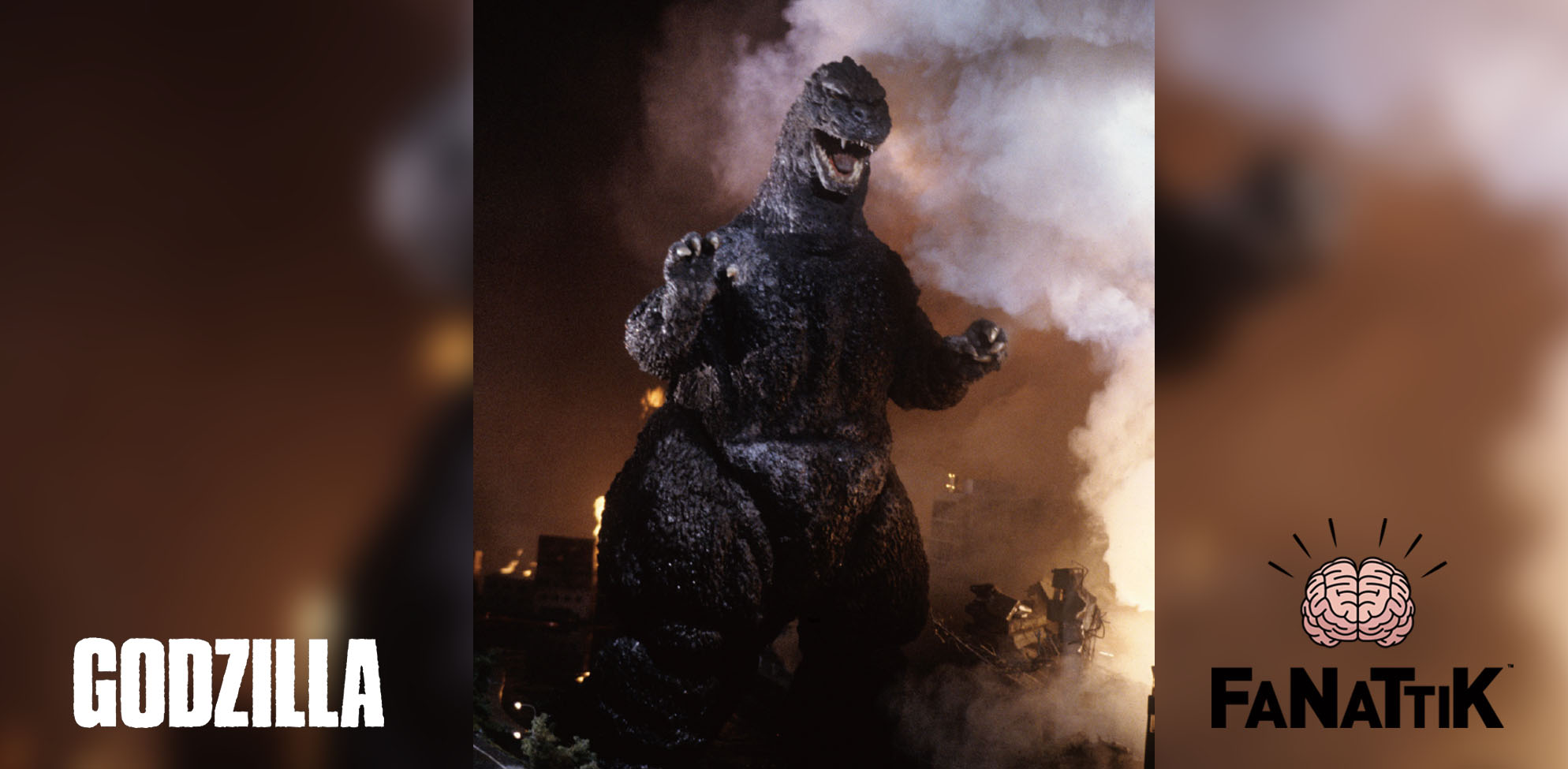 Fanattik Signs Monster-Sized Deal with Toho International Inc.
Fanattik the UK based pop culture brand has signed a multi-territory, multi-year deal with Toho International, the Japanese studio's U.S.-based subsidiary that has brought global sensation Godzilla to life for the rights to produce Godzilla gifts, homewares, and collectibles. The deal was brokered by Toho International licensing agent Rocket Licensing.
Fanattik is an award-winning gift and collectibles licensee for Universal Studios, Paramount Studios, Hasbro, Microsoft, Asmodee, Capcom, Konami, Bethesda and many more, supplying gift and toy retailers throughout the UK, Europe and beyond.
We have a lot of experience working with Japanese studios, creating ranges for the likes of Resident Evil, Street Fighter and Yu-Gi-Oh!, we will be putting all this experience to use when creating collectible pieces that will appeal to fans of Godzilla. Melissa Tudor Creative Director, Fanattik
Fanattik is especially adept at creating anniversary ranges having worked on the 25th and 30th anniversary of Jurassic Park, 35th anniversary of Back to the Future, 30th of Magic the Gathering, 40th of The Thing and Knight Rider and the upcoming 50th anniversary of Dungeons and Dragons. Godzilla celebrates its 70th anniversary in 2024 and Fanattik will be producing a number of pieces celebrating the anniversary of what is one of the most iconic monsters of all time.
Godzilla ticks all the boxes for Fanattik, an iconic pop culture franchise with an existing multi-generational fan base that are hungry for affordable exciting products to buy. Anthony Marks M.D Fanattik 
Fanattik will be presenting concepts to retailers on the Fanattik trade stand at Spring Fair Hall 4 4G63, for retailers who cannot attend this show or Nuremberg Toy Fair please email hello@wearefanattik.com for details.
About Fanattik:
Fanattik is an award-winning gift company that has been successfully working with licensors and retailers for more than fifteen years.
The company creates unique affordable limited-edition collectibles for the gift and home market in the UK, Europe, Australasia, Middle East and the North American market,
Many collectors view Fanattik pieces as an investment, a Jurassic Park Fanattik piece with a retail of $40 sold for $1,000 on the secondary market and a £12 piece sold for over £200, once the limited-edition run has sold out.
About Toho International
Toho International, Inc., the Japanese studio's U.S.-based subsidiary, has brought classic Godzilla, with 70 years of storytelling and monster mayhem, brand awareness and excitement to audiences around the world through a comprehensive licensing program spanning toys & collectibles, gaming, apparel, accessories, publishing, seasonal, housewares, food & beverage, and many more categories. With over 25 live-action films, numerous animated films and series, and more action-packed new content to come, Toho has captured the love and attention of Godzilla fans from all across the globe. Always-on content accessible across multiple streaming platforms has put Godzilla and other Toho monsters at the forefront of consumers' minds as the franchise gears up for an exciting next generation of storytelling and fandom.