Funko, Jakks Weigh 'Modest' Wholesale Price Increases to Offset Potential Tariffs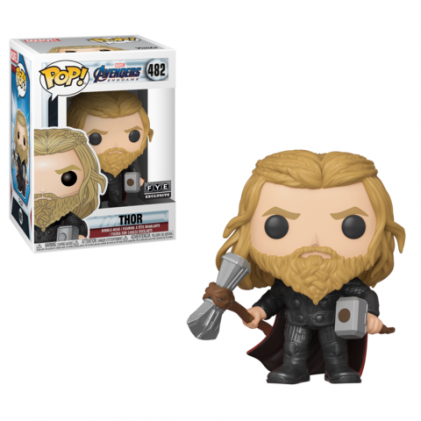 Funko and Jakks Pacific are weighing "modest" increases in wholesale prices to help fend off the potential impact of threatened 10% tariffs on toys imported from China, but don't expect they would result in higher retail prices, company executives said in releasing Q2 earnings.
About 30% of Funko's vinyl figures and other products are produced in China – a large chunk are manufactured in Vietnam – while about 75% of Jakks Pacific's line is manufactured in China. The companies are working to shift more production outside China. Those changes could take up to two years, Jakks Pacific CEO Stephen Berman said. Jakks is in discussions with suppliers in Vietnam (cut and sew) and Mexico (injection molding).
Given the time it would take to move production, both companies are also working with suppliers to lower manufacturing costs in the short term.
"Where we sit with our retail price points, we believe that the type of [wholesale] price increase we're talking about could be absorbed easily without having to change the retail price," Funko President Andrew Perlmutter said. "There is more margin built in for the retailers on some of our products than [for] other traditional action figure-type products. We don't believe we're talking about anything that would shift the retail price point."
Jakks has already increased wholesale prices to "various" retailers on children's indoor and outdoor furniture to offset earlier tariffs. Those moves increased retail prices "slightly" and "sell-throughs haven't changed a bit," Berman said. "They actually stayed extremely strong," Berman said.
In the case of toys, Jakks is seeking reductions in manufacturing costs that would allow for lower wholesale prices and not affect retails, Berman said.
In earnings, Funko's sales of products tied to Marvel Entertainment's Avengers: Endgame film accounted for 6% of revenue of $191.1 million in Q2 ended June 30, "slightly edging out" Fortnite-related items to be Funko's top-selling line in the period, CFO Russell Nickel said. Total revenue increased 37.8% and bested analyst forecasts for $173 million.
Funko's average net sales per property rose 18.7% during Q2 to $323,000 as the number of "active" properties – those licensed products sold during the quarter – rose to 592 from 510. Net sales of figures increased 30.2% to $159.7 million, while those of other products, including Loungefly items, jumped 30.2% to $31.5 million. U.S. sales rose 26.3% to $122.7 million, while international revenue increased 64.7% to $68.5 million. Net income improved to $11.4 million from $274,000.
Funko also paid $7.8 million during Q2 to U.S. Customs and Border Control to cover five years of underpayments of duties related to Loungefly. Funko, which acquired Loungefly in 2017, paid $6.3 million for the period up to Q1 ended March 31 and $1.3 million for Q2 ended June 30, company officials said. It told the federal agency of potential underpayments in May and launched an internal investigation, the company said.
Jakks' net loss widened to $22.5 million from $18.6 million as revenue fell 10% to $95.2 million. It expects sales to be "skewed" to the second half given scheduled release of Frozen 2 and launch of several its Disguise Division's licensed costumes, including those for The Lion King, Kim Possible, Descendants 3 and The Lego Movie 2: The Second Part.
Meanwhile, while the success of the first Frozen film caught retailers and Disney itself by surprise, retailers are "giving more placement" for products in advance of the sequel's scheduled release on Nov. 22, which Berman expects to remain a "significant factor" in Jakks' sales "well into" 2020.
Contacts:
Funko, Russell Nickel, CFO, 425-783-3616
Jakks Pacific, Brent Novak, CFO, 424-268-9444