Howard Roffman of Lucas Licensing and Stan Clutton of Fisher-Price Named to LIMA Licensing Hall of Fame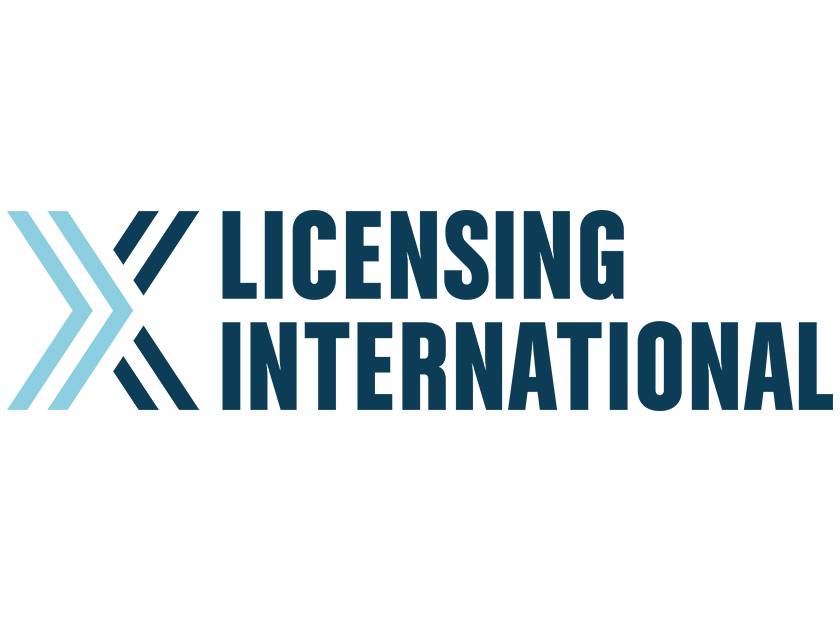 February 29, 2012, NEW YORK – The International Licensing Industry Merchandisers' Association (LIMA) has chosen two licensing industry icons for induction into the Licensing Industry Hall of Fame.  Howard Roffman, President of Lucas Licensing™, a division of Lucasfilm, Ltd., and the late Stan Clutton, former Senior Vice President of Inventor Relations, New Business and Inbound Licensing for Fisher-Price®, Inc., will join the ranks of a select, standout group of major industry.  All Hall of Fame inductees have made a significant and lasting impact on the growth of the licensing business in the U.S. and around the world. 
The induction will take place during the annual LIMA Opening Night Awards Ceremony on June 12, 2012 during Licensing International Expo 2012 in Las Vegas.
"Induction into the Licensing Industry Hall of Fame is the highest honor that LIMA awards to the licensing community.  Each candidate is judged based on their outstanding impact within the industry, as well as their overall integrity and legacy," said LIMA President Charles Riotto.  "We are excited to celebrate the achievements of Howard Roffman and Stan Clutton, two dynamic and visionary leaders, who have left an indelible mark on our industry as they join other deserving powerhouses of the licensing world in the Hall of Fame."
Throughout his more-than-30-year career at Lucasfilm, Ltd., Howard Roffman has been a driving force in the creation and expansion of a merchandising behemoth, managing all licensing initiatives for the company's stellar properties, including Star Wars and Indiana Jones.  With a slate of product categories that includes toys, publishing, apparel, consumer electronics, housewares and much more, Roffman helped to build the licensing program from the ground up – beginning at a time when such comprehensive campaigns were all but unprecedented.  While the sweeping space saga that is Star Wars has undeniably inspired generations with its deceptively simple morality tale, the pioneering programs spearheaded by Roffman helped to cement its place in the public consciousness. 
During the 16 years (1983-1999) between the release of the last film in the initial Star Wars trilogy and the first of three prequels, Roffman saw potential for development of other aspects of the brand.  Most notably, he helped launch a highly-successful publishing program that has included more than 80 New York Times best-sellers.  Even in the absence of new theatrical releases, the success of the publishing program – along with creations such as a global program of Star Wars museum exhibitions – helped bolster an ongoing licensing and merchandising effort.
Lucasfilm, Ltd.'s properties have exceeded $20 billion in consumer sales worldwide during Roffman's career, with merchandise sold in more than 100 countries.  Because of Roffman's unique vision and determination in licensing, the brands under Lucasfilm Ltd. have maintained a strong presence in the consumer market and public eye. 
During Clutton's nearly 40 years in the licensing business, his greatest impact was in the toy industry.  Clutton played a key role in the success of Fisher-Price's licensed products and continually maintained strong relationships with licensors and inventors from around the world.  At Fisher-Price, Clutton oversaw marketing activities, new product ideation and development.  He was responsible for the development of iconic toys such as Tickle Me Elmo, Rock and Roll Elmo and the Read With Me DVD.  Clutton's work with licensors left a lasting positive impact on the business.  Through his drive and supervision, Fisher-Price became a prominent destination for preschool properties.
Prior to his work at Fisher-Price, Clutton was Senior Vice President of Marketing and Design for Tyco Preschool, which later was acquired by Mattel and, like Fisher-Price, is now part of the Mattel brand family.  From his post at Tyco, Clutton was responsible for several influential properties, including Sesame Street (Sesame Workshop), Blue's Clues (Nickelodeon) and Bear in the Big Blue House (The Jim Henson Company).   
Clutton passed away in December 2011, and the legacy he left behind will continue to live on within the licensing community and the lives of children and families around the world.
Candidates for the LIMA Licensing Hall of Fame must demonstrate continual and outstanding contributions to the licensing industry.  Consideration is given to those who have been actively involved in the business of licensing for a minimum of ten years and whose contributions have ongoing relevance to the industry.
About LIMA
Founded in 1985, the International Licensing Industry Merchandisers' Association (LIMA) is the primary trade organization for the worldwide licensing industry.  LIMA's mission is to bring together all segments of the industry for the advancement of professionalism in licensing through research, national and international seminars, trade events and publications.  With members in 35 countries, offices in New York, London, Munich, Tokyo, Shanghai and Hong Kong, and representatives in New Europe, India, Italy, Spain and Australia, members enjoy access to a wide variety of activities, resources and benefits.  For more information on LIMA sponsored trade shows, educational programming, networking opportunities and more, please visit www.licensing.org.
#  #  #
Press contacts:
Grand Communications
Alison Grand                                                            Laura Liebeck
212-584-1133; Alison@grandcommunications.com     845-440-7974; Laura@grandcommunications.com