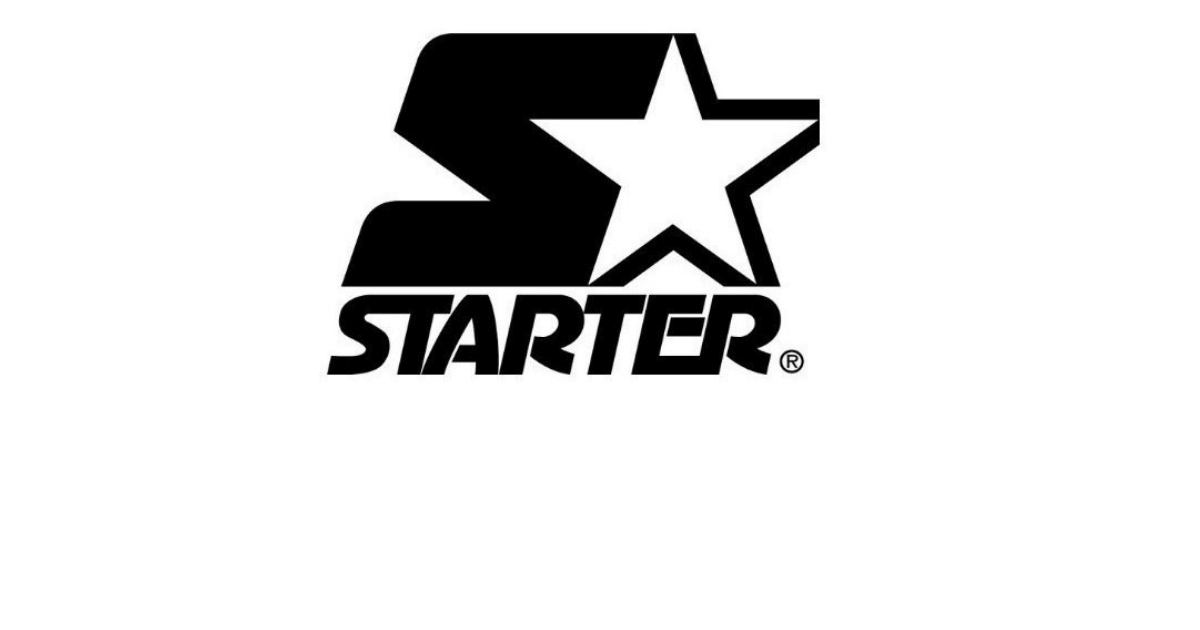 Iconix Brand Group Steps Into The Footwear Market With New Licensee for Starter
New York, NY – Brand management company Iconix Brand Group, Inc. has signed a new three-year licensing agreement with Genesco Inc. to be the exclusive US and Canadian footwear licensee for STARTER, the iconic premium athletic brand. The deal includes a three-year renewal option, which would extend the partnership through December 31, 2027. Iconix is excited to enter this fast-growing market. The collection, which will include about 30 SKUs across basketball. running, lifestyle, slides and training, marks Starter's return to footwear in the U.S. and Canada after about a five-year absence.
"Genesco is the perfect partner to help Iconix further grow and maximize the STARTER brand," said Robert Galvin, chief executive officer, president, and a member of the board of directors at Iconix Brand Group, Inc. "STARTER has been part of the sports and fashion landscape for almost five decades and as we celebrate our 50th Anniversary, entering the footwear market will allow us to capitalize on the growing consumer demand for heritage brands."
Genesco, a Nashville-based specialty retailer and branded company, has been a leader in the footwear industry for over 9 decades. With a reputation for producing high quality, innovative styles with a sharp attention to detail, Genesco has produced outerwear for many top brand names, such as Levi's, Dockers, and Bass. The STARTER brand brings to Genesco new sources of revenue as they partner up to join forces on the retro/heritage brand footwear trends that are dominating the industry. The STARTER brand is one of the most iconic global sports brands in history. The brand pioneered the fusion of sports clothing with popular culture, including logo apparel, and continues to produce apparel that honors its heritage and emphasizes quality and style. Genesco will design and manufacture the STARTER brand footwear for men, women, and kids with MSRPs ranging from $49 – $150.
"We are excited to partner with Iconix on the STRARTER brand" said Andy Gilbert, President of Genesco Licensed Brands. "STARTER's authentic sports positioning combined with its affiliation with all major Pro and College sports leagues, created a tremendous platform for the extension into footwear."
The new line of footwear is planned to launch in sports and shoe specialty stores by Spring 2022.
About STARTER
STARTER, a premium athletic brand established in 1971 and owned by Iconix Brand Group, pioneered the fusion of sports clothing with popular culture by forging partnerships with the major professional basketball, football, baseball and hockey leagues. The STARTER brand re-launched the legendary STARTER jacket in 2012, quickly becoming a wardrobe staple for sports fans, athletes, and entertainers to express their team pride and street style. In addition to Pro and NCAA outerwear, the Starter brand expanded its NCAA collection to include apparel and headwear categories for more than 120 top NCAA programs. The iconic STARTER satin jacket continues to be produced, in addition to expanded apparel offerings, including a line available on Amazon.com. For more information, please visit Starter.com.
About Genesco Inc:
Genesco Inc., a Nashville-based specialty retail and branded company, sells footwear and accessories in more than 1,435 retail stores throughout the U.S., Canada, the United Kingdom and the Republic of Ireland, principally under the names Journeys, Journeys Kidz, Little Burgundy, Schuh, Schuh Kids, Johnston & Murphy, and on internet websites www.journeys.com, www.journeyskidz.com, www.journeys.ca, www.littleburgundyshoes.com, www.schuh.co.uk, www.johnstonmurphy.com, www.johnstonmurphy.ca, www.nashvilleshoewarehouse.com and www.dockersshoes.com. In addition, Genesco sells footwear at wholesale under its Johnston & Murphy brand, the licensed Levi's brand, the licensed Dockers brand, the licensed Bass brand, and other brands. Genesco is committed to progress in its diversity, equity and inclusion efforts, and the Company's environmental, social and governance stewardship. For more information on Genesco and its operating divisions, please visit www.genesco.com.
About Iconix Brand Group, Inc.
Iconix Brand Group, Inc. owns, licenses, and markets a growing portfolio of consumer brands including: CANDIE'S®, BONGO®, JOE BOXER®, RAMPAGE®, MUDD®, MOSSIMO®, LONDON FOG®, OCEAN PACIFIC®, DANSKIN®, ROCAWEAR®, CANNON®, ROYAL VELVET®, FIELDCREST®, CHARISMA®, STARTER®, WAVERLY®, ZOO YORK®, UMBRO®, LEE COOPER®, ECKO UNLTD. ®, MARC ECKO® and ARTFUL DODGER®. In addition, Iconix owns interests in the MATERIAL GIRL®, ED HARDY®, MODERN AMUSEMENT®, BUFFALO®, HYDRAULIC®, and PONY® brands. The company licenses its brands to a network of leading retailers and manufacturers that touch every major segment of retail distribution in both the U.S. and worldwide. Through its in-house business development, merchandising, advertising, and public relations departments, Iconix manages its brands to drive greater consumer awareness and equity.