Iconix Licenses Former DTR Brands to Generate New Revenue in 2020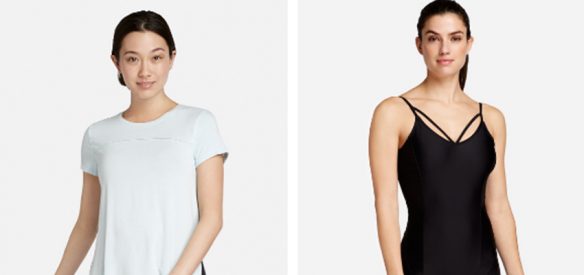 New licensing deals for many of Iconix Brand Group's former DTR brands will generate the bulk of its revenue in 2020, as it continues wind down remaining agreements, company executives said in releasing Q1 earnings Tuesday.
Iconix signed 65 licensing agreements between Jan. 1 and May 14, producing $40 million in guaranteed minimum royalties.  The additional GMRs boosted the company's total to $385 million, up from $345 million on Dec. 31, but down from $470 million a year ago.
The Danskin brand, which was part of a 10-year DTR at Walmart that expired earlier this year, has been "placed with a number of different retail channels" and has a new footwear licensee that will introduce product in the fall, CEO Robert Galvin said without releasing details.
Meanwhile, Iconix is in discussions with the son of Ocean Pacific (OP) founder John Smith on West Coast promotions and marketing for the OP label, which was part of a 10-year DTR at Walmart until 2017. Iconix is in talks with Zoo York label founders Adam Shatz and Eli Morgan Gessner on a marketing and promotion deal for the brand, which Iconix purchased in 2011.
Iconix is in "late stage"  discussions with Sears Holdings on non-exclusive deals for the Joe Boxer and Cannon brands, both of which were DTRs that ended when the retailer filed for bankruptcy. And Macy's is not renewing its DTR with Iconix for the Material Girl brand that expires in January 2020, ending a 10-year run with the label. Material Girl was created in 2010 as a venture between the singer Madonna and Iconix.
Iconix's net income declined 30% to $21.3 million as revenue fell 26% to $35.9 million in Q1. The operating income for the company's women's brands division decreased 48.5% to $7.6 million as revenue fell 50% to $8.3 million amid the ending of DTRs for the Danskin (Walmart) and Mossimo (Target) brands. The men's brands division posted a 19% gain in operating income  to $4 million as revenue rose 10% to $10.9 million on the strength of Umbro, Buffalo, Starter and Rocawear labels. In home (Fieldcrest, Cannon, Waverly, Royal Velvet), operating income dropped 46% to $3 million as the DTR at J.C. Penney for Royal Velvet ended, and revenue declined 46% to $3.4 million.