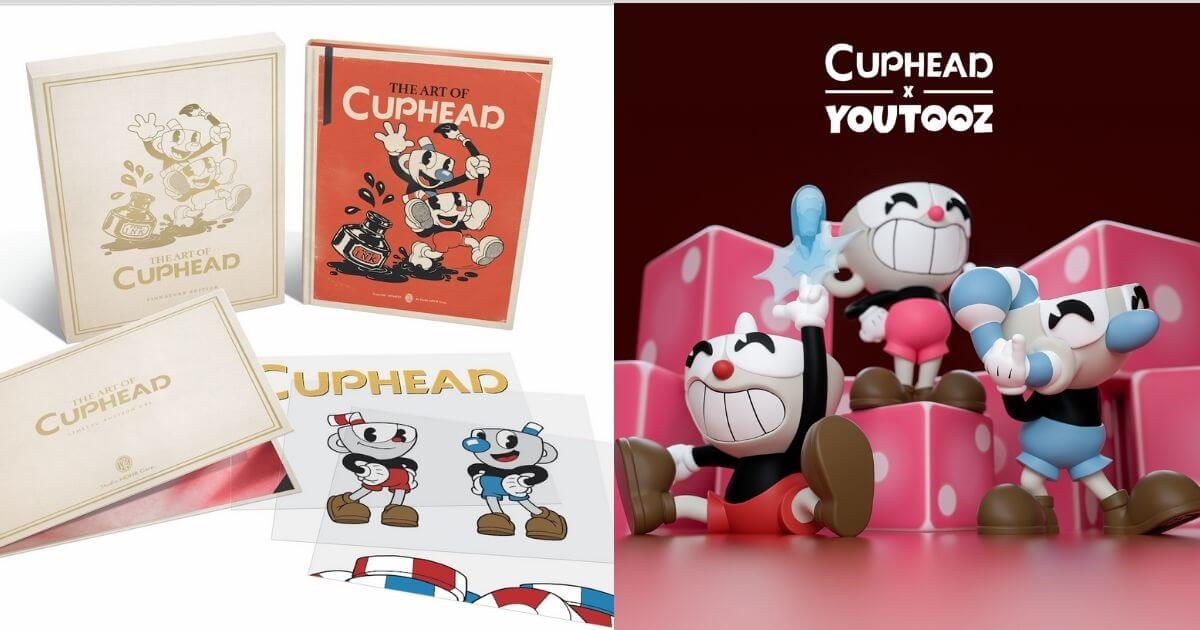 King Features Builds Global Momentum for Gaming Phenomenon Cuphead with New International Agents and Expanded Licensing Program
Six-Time Platinum Video Game Grows Its International Presence With New Products
Including Apparel, Accessories, Novelties, Publishing and More
 NEW YORK, April 29, 2021 – King Features Syndicate, a unit of Hearst and home to some of the world's most popular entertainment characters, along with its local agents, today announced a robust international expansion, including new agents and licensing deals for the global gaming sensation Cuphead. Ahead of the 2021 debut of The Cuphead Show! with Netflix Animation, the hit brand is expanding its domestic and international presence with new and exciting products across apparel, accessories, novelties, publishing and more.
Studio MDHR's award-winning video game has been unstoppable since its 2017 release and is continuing the momentum with new licensing partners across a wide range of product categories. Fans of Cuphead and Mugman in Asia will see their favorite characters come to life with new accessories, apparel, houseware, novelties, toys and games from both Ensky and Elsonic this year, along with a collection of apparel and accessories inspired by the game from GZ Fanthful, which includes t-shirts, backpacks, bags, keychain, pins, mugs, umbrellas and more.
The gaming phenomenon will grow its presence globally in new territories as King Features names new international licensing agents for the brand. Cuphead will be represented by Caravanserai in Spain and Portugal and Vertical Licensing in Brazil, where these new agents will manage the property's licensing programs and further increase fans' accessibility to Cuphead products in those regions.
"Cuphead is a true gaming and pop culture sensation, with its popularity continuing to grow as it is discovered in new territories around the globe," said King Features Vice President and General Manager, Global Head of Licensing, Carla Silva. "With the new animated series set to debut on Netflix later this year, we expect the demand for the property to skyrocket and we are thrilled to be expanding our licensing programs with new partnerships and renewed deals to continue bringing fans around the world products inspired by Cuphead, Mugman and their adventures."
King Features is also growing Cuphead's publishing program with additional graphic novels from Dark Horse Comics, which has renewed their worldwide deal to further expand their existing lineup of Cuphead books. Dark Horse has also expanded their publishing program internationally on behalf of the "Art of Cuphead" and the graphic novels, with Pix 'N Love in France, Editoriale Cosmo in Italy, Norma in Spain, Comme il faut in Russia and Sebundo/G Novels in Japan. Meanwhile, Little, Brown Books for Young Readers, who released two Middle Grade novels inspired by the video game in 2020, is expanding their program into Russia with the Exmo Publishing Group in 2021 and releasing a new "How To Draw" format in late 2022 that is sure to inspire fans, cartoonists and enthusiasts alike in the game's hand-drawn style. Last but not least, Running Press (a subsidiary of Hachette) is joining the roster of new partners with plans to release a Cuphead "Mini Kit" in Spring 2022, consisting of a mini book and a Cuphead character figure.
Cuphead and Mugman will continue to jump off the screen and into homes with expanded licensing deals from current global partners. Cuphead-inspired apparel, accessories, art, toys, and novelty items are available from partners including Fifth Sun, PowerA, YouTooz, Forbidden Planet, Insert Coin Limited,
Bell House Co., Increws, Artovision, 1000Toys and more who are set to debut new products throughout 2021.
Studio MDHR's highly acclaimed video game, Cuphead, is celebrated by fans around the world for its arcade-action gameplay, highly original art design and award-winning soundtrack, featuring almost three hours of original jazz, early big band and ragtime music. A true cultural phenomenon, the game has sold over six million units worldwide and won over 20 major awards. In addition to a wide range of new product releases, this year, fans can look forward to Cuphead's first-ever series on Netflix, The Cuphead Show!, as well as the release of The Delicious Last Course, the highly-anticipated next chapter to the hit video game.
About King Features
King Features is a premier producer and distributor of the world's most iconic intellectual properties and a leader in classic character licensing and franchise development. With one of the longest-running consumer products programs in the industry, King Features' portfolio includes world-renowned pop culture brands such as Popeye®, Cuphead, Flash Gordon™, The Phantom™, Hägar the Horrible, Moomin, Prince Valiant® and Mandrake the Magician. King Features will produce The Cuphead Show! with Netflix Animation, set to debut in 2021. As content syndication specialists, the company distributes beloved comics such as Blondie, Beetle Bailey®, Mutts™ and dozens of others as well as columns, editorial cartoons and puzzles across multiple platforms and content providers around the globe. King Features is part of Hearst Newspapers, which publishes 24 dailies and 52 weeklies, including the Houston Chronicle, San Francisco Chronicle and Times Union (Albany, New York), and operates local digital marketing services and directories.
About Studio MDHR
Studio MDHR is a Canadian independent video game company founded by brothers Chad and Jared Moldenhauer. Working remotely with a team across North America, Studio MDHR launched Cuphead on Xbox One and PC to commercial and critical acclaim. Cuphead centers around plucky brothers Cuphead and Mugman in their quest to pay back their debt to The Devil. Across the strange world of the Inkwell Isles, players battle massive, screen-filling bosses, acquire new weapons and discover hidden secrets in single player or local co-op. Inspired by a mixture of classic run-and-gun action video games and cartoons of the 1930s, Cuphead's visuals and audio are painstakingly created with the same techniques of the era: traditional hand-drawn cel animation, watercolor backgrounds and original jazz recordings. The game launched on Xbox, Windows 10 PC, Steam and GOG, and has since come to Nintendo Switch and PS4.