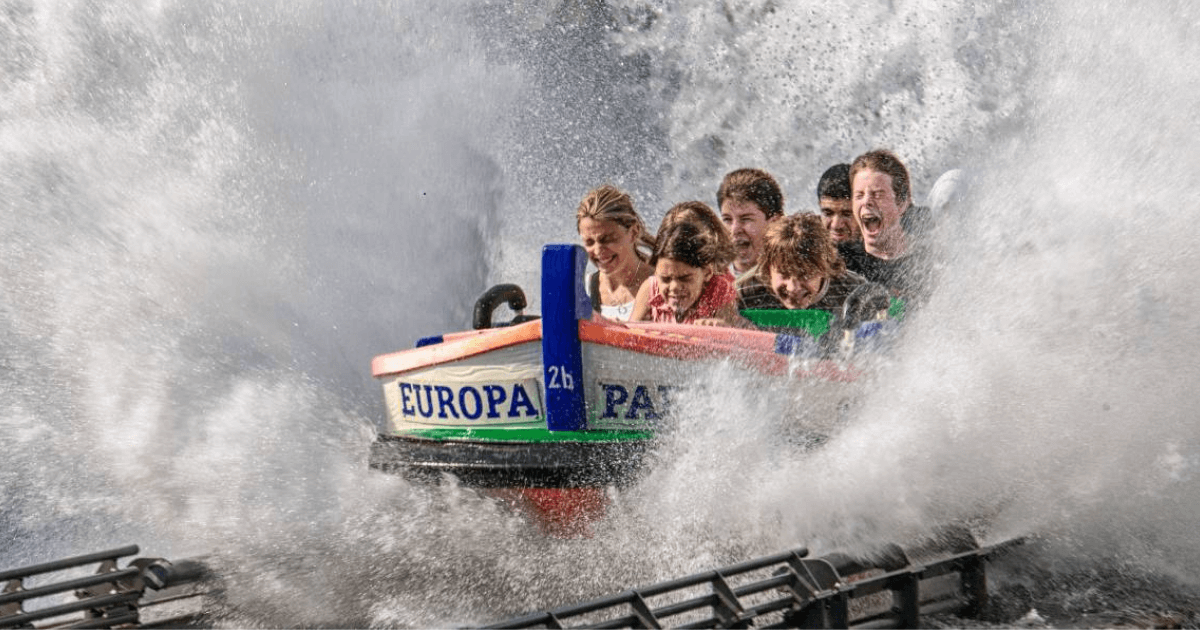 LBE Brings Crowds to Licensing
Once an outlier in licensing, location-based entertainment (LBE) has become deeply embedded in the business, joining consumer products and content as key components of many companies' strategies.
LBE is expected to be a major focus at Licensing Expo next week and several companies recently announced significant new agreements and openings. To be sure, some of these are the launching of projects that were put on hold during the pandemic, but it's undeniable that companies big and small are readying limited-time, pop-up, and permanent LBE efforts.
For example, Crayola this month opened its first 17,000-sq.-ft. IDEAworks at Camp North End in Charlotte, NC. The exhibit sees visitors move through different activities and solve problems to determine their creative strengths. At the same time, the first of the licensed 20,000 – 60,000-sq.-ft. Crayola Experiences are expected to open in 2023, building on the company's five owned locations.
Hasbro and licensee Kilburn Live Entertainment, meanwhile, are expected to open the first of several Game Rooms this summer, starting at the American Dream Mall in New Jersey. The family entertainment centers will feature the toymaker's IPs across rides and games, including Monopoly, G.I. Joe, Hungry Hungry Hippos, and Clue. Hasbro and joint venture partner VXT Negocios are also developing the 96,000-sq.-ft."Hasbro City" at the former Imagic Park in the Paseo Interlomas shopping center in Juarez, Mexico. The family entertainment center will feature Potato Head, Power Rangers, and Nerf IPs in addition to a Hasbro store.
"What everyone has realized is that a proper branded business runs on three key pillars for consumers' 360-degree journey—including product, experiences, and content," said Warren Schorr, SVP of business development, global licensing and experiences for Crayola, the latter a new responsibility that was announced this week. "Every company enters this model at one of three points, but then seeks to drive the consumer around it. Experiences are a key place to be."
That key place is proving to be a potentially lucrative one, as well. The global LBE market is forecast to reach $30.2 billion by 2028, based on 34.4% annual growth. And there's a willing audience with 74% of American consumers saying they would rather spend money on an experience than a physical product.
LBE growth is also being driven by a new crop of licensees outside of the well-known players like Six Flags. For example, Super Fly Productions—which launched "The Seinfeld Experience" in New York in 2019—developed an offering with the late musician Prince's estate that's expected to open this year. And Cityneon along with Paquin Entertainment will open "Marvel Avengers Station: Evolution" near Dallas this summer featuring brands like WandaVision, The Falcon and the Winter Soldier, and Black Widow.
Not to be outdone, Six Flags will open the "Wonder Woman Flight of Courage" rollercoaster this summer at the Magic Mountain park in Valencia, CA. And visitors to Cedar Fair's Knott's Berry Farm this year were invited to interact with the Peanuts Gang at Camp Snoopy. In previous years festivities were limited to weekends, but this year the event ran daily from January 22 through March 6 and included a new stage show, a Charles Schulz exhibit and a new walk-around character (Marcie).
The rapid adoption of LBE can also be tied to the increased amount of real estate available for lease and purchase. Much of that availability stems from the shuttering of retail stores during the pandemic, including vast department stores. As a result, mall operators have become amenable to agreements outside the traditional long-term lease, something that is proving attractive to LBE operators.
For example, Simon Property's first quarter month-to-month leasing rose to 5.4% of gross annual rent revenue from 4.2% a year earlier and 1.9% in the fourth quarter, according to CEO David Simon. "There has also been some new flexibility in leases where tenants pay rent based on sales instead of a fixed amount," he said. "We are taking our time in getting the leases done, whether it's LBE or retail. Whereas last year or the year before you might have seen a rush to get those signed up and in the door, now we are taking a more strategic approach to getting the deals done."