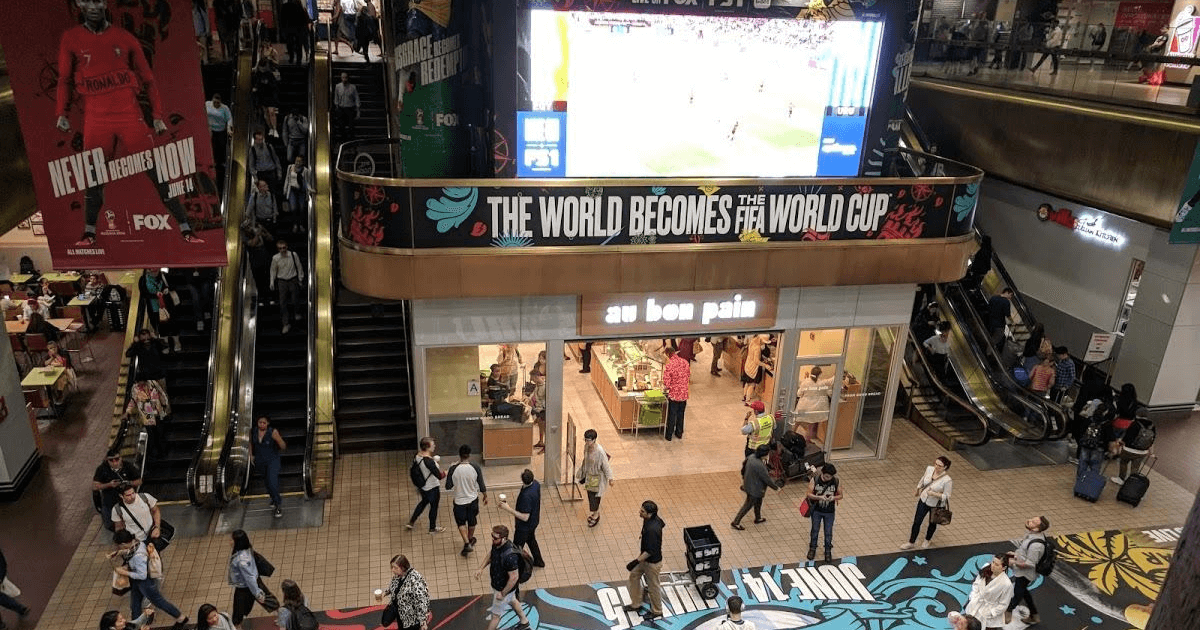 Licensing Scores in Soccer
Licensing is playing a major role at the 2022 FIFA World Cup as games are now underway and merchandise related to both the tournament and the participating teams is readily available. But will this branded wave peak, as it has in the past, around major tournaments only to recede when the events end?
What may be different this time is that a focus on media rights—including streaming, broadcast, satellite, and cable—have raised the sport's profile and given consumers greater access to the games.
"Media rights have brought the game to the U.S. in a way it hasn't been before," a licensee executive said.  In the past, people in the U.S. were less likely to follow global soccer events because it wasn't easy to do so. "The coverage, along with social media, have grown the fan base here and globally."
And with that increased access comes a broadening array of licensing programs that have stretched beyond the field to include a range of leagues, teams, and players.
Earlier this month, the Spanish soccer team Real Madrid (which is no stranger to licensing) signed an agreement for Dubai Entertainment Holding to open a theme park by late 2023 featuring themed rides and rollercoasters, interactive gaming experiences, a museum, and retail stores. Poetic Brands launched a range of Sweet Caroline t-shirts at Tesco for fans of the English soccer team ahead of the World Cup. It was part of an agreement with licensing agent Sunny Side Up Consulting, which represents singer Neil Diamond, who wrote the song. And the U.S. Soccer Federation extended its deal with Legends, which rebuilt and is handling the organization's eCommerce business and gameday retail stores.
In New York, a big screen topped by the phrase "The World Becomes The FIFA World Cup" was installed at the Port of Authority bus terminal last week to deliver live broadcasts of the games. A pair of screens were also added to the World Trade Center in lower Manhattan to carry the games. And a massive interactive soccer ball was installed at Rockefeller Center on November 21 so that every time a player scored a goal, Telemundo Desportes' announcer Andrés Cantor would hold forth with his signature "goooaaal" cheer.
While the growing U.S. interest in soccer has been on full public display, a challenge remains for gaining national brick-and-mortar distribution for licensed soccer merchandise. While soccer has a clear fan base in the U.S., it's more scattered than other professional sports leagues, licensing executives said.
"You may have fans of real Madrid, Barcelona, and Manchester United but it's not as concentrated as if you are in Philadelphia and you know there are Phillies fans," a licensor executive said. "The soccer fans are here, but it's perfect for eCommerce. As far as a big assortment across national retailers, it's more of a challenge in-store than online."
And in the case of the World Cup in Qatar in particular (November 20 – December 18), there are challenges that haven't been faced by other tournaments. To begin with, it is occurring late in the year compared to what has typically been a summer event. This timing also means the event falls in the heart of the holiday selling season, at a time when inflation is stretching consumer budgets and retailers are saddled with excess inventory. There have also been concerns raised about human rights and labor rights issues in Qatar that have led to calls for boycotts, cutting into retail sales in some markets. Despite this, the World Cup is expected to generate $4.6 billion in revenue, with 56% coming from broadcast rights. Brand licensing  is expected to account for $140 million.
"The World Cup could get swallowed up in the U.S. because there is so much going on sports-wise this time of year," a licensing executive said. "If the U.S. team advances, there will be more national buzz."