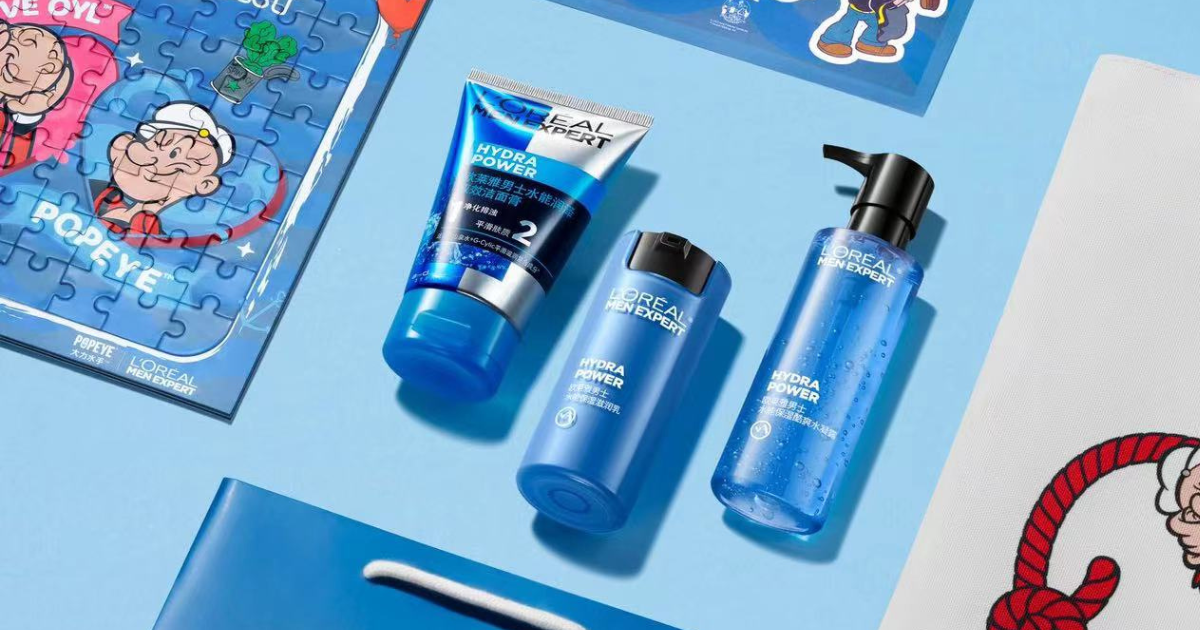 Love is in the Air for Popeye and Olive Oyl as L'Oreal Celebrated the Qixi Featival in China
New York, NY – Popeye and Olive Oyl teamed up with L'Oréal to celebrate the Qixi Festival in China in support of L'Oréal's Paris Men Expert collection. Celebrated on the seventh day of the seventh lunisolar month on the Chinese lunisolar calendar, the Qixi Festival, also known as Chinese Valentine's Day, is a celebration of the love between Zhinü and Niulang in Chinese mythology.
L'Oréal's Popeye and Olive Oyl campaign supports the beauty company's men's grooming product line, the Paris Men Expert Collection. The line includes products such as Hydra Power Bom, Age Protect Bom, Volcano Bom, Hydra Sensitive Bom, Vitalift Bom, Oil Free Bom, Hydra Energetic Bom, and Bright Revive Bom. The campaign also finds the world's favorite animated couple on premiums including gift bags, gift cards, puzzles, stickers, canvas bags, baggage tags, music boxes, and glassware.
Products are available now throughout mainland China at brick-and-mortar locations such as Watsons, L'Oréal boutiques, and L'Oréal's department store beauty counters, as well as online through Tmall, JD, VIP, Watsons, WeChat, Douyin, and Little Red Book. The campaign was supported by a live broadcast on August 22nd on Douyin, in addition to social media promotion on WeChat and Weibo and influencer partnerships.
"Popeye and Olive Oyl are one of pop culture's most recognizable couples and we are thrilled they are part of this year's celebration of the Qixi Festival in China through L'Oreal's promotional campaign," said Carla Silva, vice president/general manager and global head of licensing for King Features.
Popeye and Olive Oyl are owned by King Features Syndicate, a unit of Hearst and home to some of the world's most popular entertainment characters. The partnership was brokered by Medialink, King Feature's licensing agent in China.