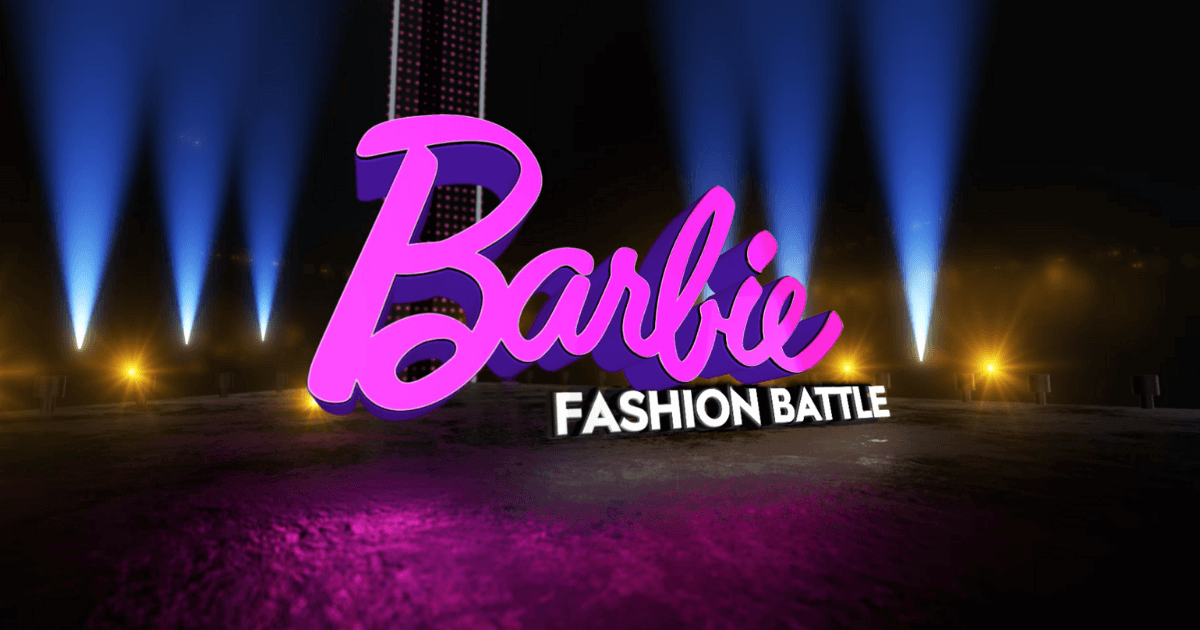 Mattel Television and Mission Control Media Developing Barbie Fashion Battle, a Micro-Fashion Reality Competition Show
El Segundo, CA – Mattel, Inc. (NASDAQ: MAT) and Mission Control Media, the production company behind "Hollywood Game Night," "Face Off" and "The Soup," today announced they are developing "Barbie Fashion Battle," a fashion design reality competition show centered around designing for global style icon, Barbie®. "Barbie Fashion Battle," aimed at discovering the next generation of designers, is the latest project in a slate of more than 25 shows being developed by Mattel Television.
"Barbie Fashion Battle" features 12 up-and-coming adult designers who will be divided into two separate fashion houses, each headed by a celebrity fashion icon. The designers then create miniature high-fashion collections for Barbie that are presented in cinematic reveal sequences.  The winner will ultimately receive a cash prize as well as the opportunity to design a line of Barbie doll fashions for Mattel Creations, an e-commerce and content platform which features curated items for sale, highlights creator collaborations past and present, and offers a peek into the creative process.
Adam Bonnett, Executive Producer, Mattel Television will lead "Barbie Fashion Battle" for Mattel Television. Dwight D. Smith and Michael Agbabian will serve as executive producers for Mission Control Media.
"For more than 60 years, Barbie has been boss when it comes to fashion and has served as a muse for a variety of fashion designers, many of whom continue to design for her today," said Bonnett. "Now, in partnership with Mission Control Media, 'Barbie Fashion Battle' will give the next generation of designers the opportunity to design high-fashion looks for Barbie. This project is part of our broader effort to expand the Barbie content universe with new scripted and unscripted content including the recently announced 'Barbie & Chelsea The Lost Birthday,' among other projects." 
"Barbie is one of the most recognized brands in the world so the opportunity to collaborate with Mattel on this fun and creative project has been incredible," said Smith. "We can't wait to introduce viewers to this colorful world and see all of the stunning work these fashion designers create."
Barbie has always been at the intersection of fashion and pop culture and continues to represent global diversity in the fashion doll aisle by showcasing a multi-dimensional view of beauty and fashion. Named the 2020 Top Global Toy Property of the Year, according to the NPD group,* the brand engages consumers through new product innovation, cultural relevance, digital dialog, and the celebration of female role models. As the original muse and ultimate canvas, Barbie also received the Board of Director's Tribute at the 2019 CFDA Fashion Awards and has served as creative inspiration to more than 150 designers.
On the heels of the successful animated musical "Barbie Princess Adventure", Mattel is continuing to expand the Barbie content universe through two new specials launching this year, including "Barbie & Chelsea The Lost Birthday," the first dedicated television movie featuring Barbie's younger sister Chelsea in a starring role, which will launch globally on broadcasters and streaming services this spring. "Barbie Fashion Battle" also joins other unscripted projects in development including game shows based on UNO and Whac-A-Mole.
About Mattel
Mattel is a leading global toy company and owner of one of the strongest catalogs of children's and family entertainment franchises in the world. We create innovative products and experiences that inspire, entertain and develop children through play. We engage consumers through our portfolio of iconic brands, including Barbie®, Hot Wheels®, Fisher-Price®, American Girl®, Thomas & Friends®, UNO® and MEGA®, as well as other popular intellectual properties that we own or license in partnership with global entertainment companies. Our offerings include film and television content, gaming, music and live events. We operate in 35 locations and our products are available in more than 150 countries in collaboration with the world's leading retail and ecommerce companies. Since its founding in 1945, Mattel is proud to be a trusted partner in empowering children to explore the wonder of childhood and reach their full potential.
About Mission Control Media
Mission Control Media is an award-winning production company formed by veteran television producers Michael Agbabian and Dwight D. Smith with an eye on producing premium content. Named repeatedly by RealScreen as one of the top non-scripted production companies in the world, Mission Control has created and produced an impressive array of shows including Face Off, the Critics Choice Award-winning competition about special effects make-up as well as Hollywood Game Night featuring Jane Lynch. In addition to winning multiple Emmy and WGA Awards, Hollywood Game Night has been commissioned in well over 25 international territories. Other Mission Control projects include The Soup, First and Last, the critically-acclaimed Netflix docuseries about incarceration; Apple's first show, Planet of the Apps featuring Jessica Alba, Gwyneth Paltrow and will.i.am; and Fake Up on Snapchat, as well as many others. Mission Control Media continues to grow as it creatively pursues new ideas with a variety of partners and outlets to produce innovating, cutting-edge entertainment.