Minolta Captures New Audiences Through Licensing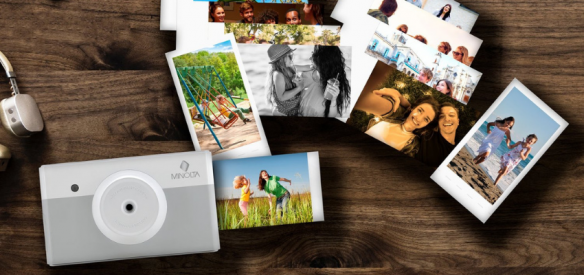 New York (May 30th, 2019) Building on the tremendous success of the licensed Minolta camera line that LMCA engineered, covering digital still, video, 360, action, dash, and instant print cameras and supporting camera accessories, LMCA has completed a new license with Worldwide Accessories Inc. covering an expanded line of advanced video, imaging and smart IP products. The new line will include Pico Projectors, IP/Security Cameras and Video Doorbells, Smart-Home Plugs/Cords and Light Switches, as well as accessories including Selfie-Sticks, Camera Recharging Cables, Power Banks, Bluetooth Speakers, Headphones and Earbuds, and Remotes for Camera Operation.
This expanded line will continue to position Minolta as an innovator in the digital imaging segment and continue to grow Minolta's brand equity among younger audiences. Minolta's reputation for precision optics and high-quality replication is also a natural for smart home applications such as video surveillance, lighting control and high-fidelity potable audio.
Minolta has a rich history as a leading manufacturer of digital and film cameras, camera accessories and other optical instruments and devices.  The licensed consumer lines can be found through leading online channels and retailers nationwide.
LMCA has been helping the world's leading brands grow and generate new revenue around the world for over three decades. To learn more about the opportunities with the Minolta brand please reach out at (212) 265-7474 x 200 or via www.LMCA.net.