Party City Sells Canadian Stores to Canadian Tire Corp.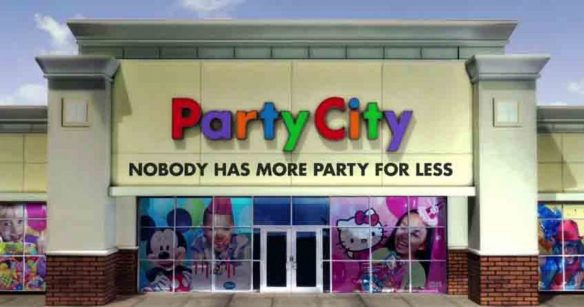 Party City is selling its Canadian subsidiary, including 62 stores, to Canadian Tire Corp. for $174.4 million as part of a continuing restructuring as it sharpens focus on the U.S. market.
The 955-store chain, which is closing 55 U.S. locations this year, will use the proceeds toward paying down about $400 million in debt in its fiscal ending on Dec. 31. Party City's debt stood at $1.87 billion as of Dec. 31, 2018. In focusing on the U.S., Party City also has been buying up franchised locations of which 90 remained as of June.
"When we look at the marketplace outside the U.S, I think having us focus on the U.S. market is an important part for our long-term strategy because it is the most developed" for party goods, CEO Jim Harrison said in releasing Q2 earnings.
Party City has partnerships for in-store party goods sections at retailers Big W (Australia) and Morrisons (UK). Party City will seek similar agreements in Latin America, Harrison said.
"The partnerships allow us to leverage up our retail knowledge while allowing the local retailer to build the brand with their expertise in the marketplace," Harrison said.
For Canadian Tire, which also operates stores under the SportChek, Mark's and Helly Hensen banners, the Party City stores give it access to a high-margin party goods category. Canadian Tire's network of 500 dealers will carry Party City affiliate Amscan Consumer Products' licensed and non-licensed products and it expects to double Party City's revenue in Canada to $280 million by 2021, the company said. The agreement will strengthen Canadian Tire's "connection" in Canada with "millennials and Canadian families," Executive Vice President Allan MacDonald said in a statement.
Meanwhile, Party City's net income rose to $48 million from $28 million a year earlier as it recorded a $58 million gain on sale/leaseback to Spirit Realty of its distribution center in Chester, N.Y. and manufacturing facilities in Eden Prairie, MN and Los Lunas, NM. Party City's total revenue increased 0.5% to $563.9 million while same-store sales declined 2.1%.
Party City also has opened three, 7,000-10,000-sq-ft. stores, down from its average 10,000-15,000 sq. ft. that are being tested in smaller markets and near colleges. Party City also will open 275 temporary Halloween City stores this fall, up from 249 a year ago, but won't continue with the Toy City format it deployed last fall after registering "mixed results," says a company spokeswoman. Party had about 50 Toy City locations last fall, most alongside Halloween City, as it sought to take advantage of Toys R Us' closing earlier in the year.
Contact:
Party City, James Harrison, CEO, 914-345-2020