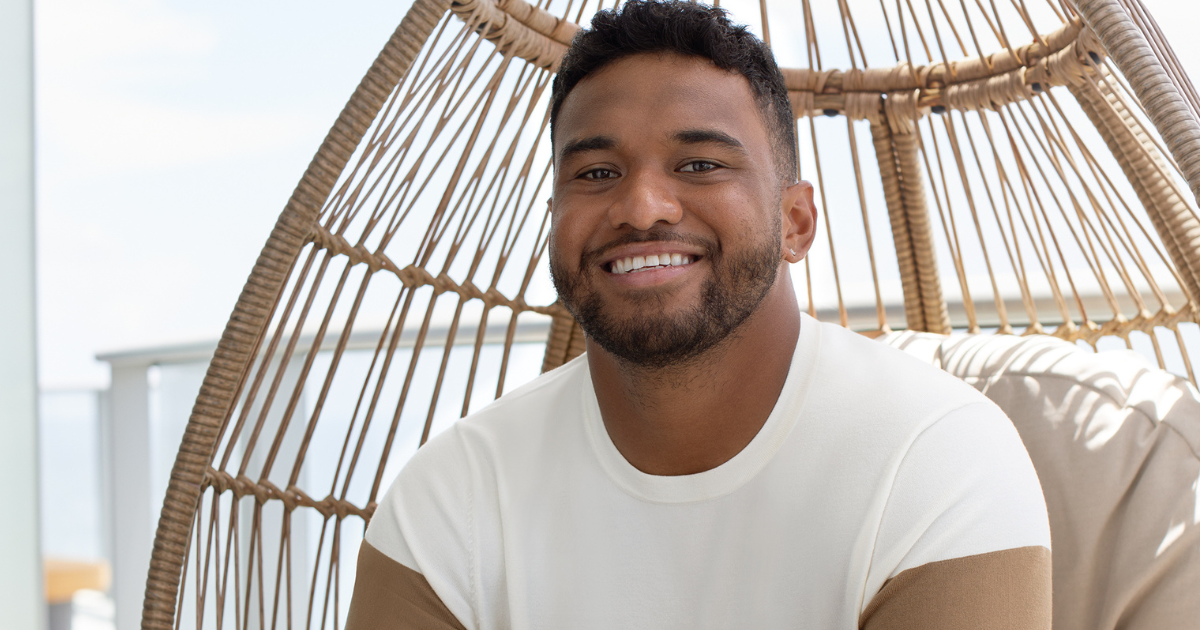 Perry Ellis Announces Brand Partnership with Miami Dolphins QB Tua Tagovailoa
Perry Ellis Joins Forces with the Miami Dolphins Quarterback on a Multi-Year Ambassador and Product Program
Miami, FL — Perry Ellis International, Inc. has forged a multi-year brand ambassador and product program, with Miami Dolphins Quarterback Tua Tagovailoa.  The program will include the launch of an apparel collection set to debut in Summer 2024, and inspired by Tua's Hawaiian-Samoan heritage.
"We're incredibly excited to unveil a long-term partnership with Tua," said Oscar Feldenkreis, President and CEO of Perry Ellis International, Inc. "As a remarkable talent, both on and off the field, Tua is the quintessential Perry Ellis man. In his position as a star quarterback, it's all about performance, and he is "Always Ready to Make the Play" which complements our brand ethos Always Ready. We're proud to welcome Tua to our own team as an ambassador and creative inspiration."
In addition to serving as an ambassador for the brand, the partnership extends to a product collaboration, set to launch in Summer 2024.
Tua and Perry Ellis are working closely together throughout the design process to tell a layered story, authentic to his heritage and the contemporary sensibility of the brand. Using elements like earth and water for inspiration and as a vehicle for innovation, the collection emulates the lush mountains, oceanic horizons and the bright florals and textual foliage of the islands. Examining the artistry of Hawaiian-Samoan life and the symbiotic relationship between the Earth and its people, Tua and Perry Ellis aim to represent the native Hawaiian and Samoan islands in an authentic manner.  In a stroke of serendipity, the tropical sensibility of the collection seamlessly connects to his new home on the verdant Florida coast.
"This is a fun project for me.  I appreciate the versatility, optimism and inclusion that Perry Ellis values through their designs and their business," says Tua Tagovailoa. "I'm excited to be working so closely with the Perry Ellis team and to have the full support of an iconic American brand."
In addition to their creative collaboration, Perry Ellis extends its support to Tua off the football field by partnering with the Tua Foundation. This partnership will focus on youth initiatives, health and wellness programs, and various charitable causes. In light of the recent natural disasters in Hawaii, the Tua Foundation is actively dedicating its resources to assist Maui families affected by the devastating wildfires.