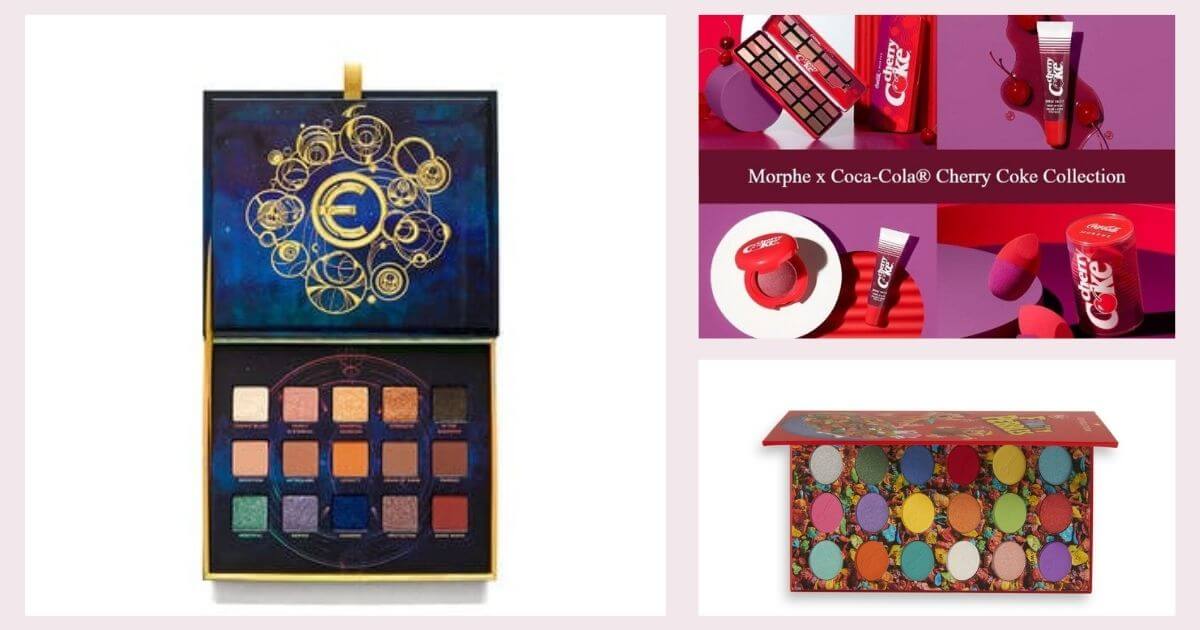 Pop Culture Infused into Beauty Business
An infusion of pop culture and entertainment is giving the beauty industry a makeover. While celebrities have long been part of the makeup of beauty both as licensed brands and ambassadors, there's been a growing number of deals that tie makeup and other beauty products to entertainment properties or even far-flung corporate brands.
For example, beauty brand Urban Decay is highlighting "super hero-inspired looks" at a web site where it promotes its UD x Marvel Studios' Eternals collection that includes an eyeshadow palette with 15 shades including "In the Shadows" (matte black with green micro shimmers) "Immortal Warrior" (gold with green and gold micro shimmers)that borrow from the film's color schemes. There's also a $265 package that combines a small Eternals-related pop-up display with an eyeshadow palette, powders, eye pencils and lipstick.
Cherry Coke
And Coca-Cola's Cherry Coke has made its way from the grocery aisle onto the shelves of retailer Ulta Beauty as part of the beauty label Morphe's Coca-Cola X Morphe Cherry Coke Artistry Palette that's also being sold through Coca-Cola stores, Selfridges, Harrods and others. In many cases, the homages to pop culture play to younger consumers such as the 34 million members of Ulta's loyalty program that includes an ample number of 18-30-year-olds.
"It is a tightening of beauty as a part of pop culture," says Stephanie Wissink, Managing Director at investment firm Jefferies.  "There's a debate as to whether beauty is a staple or a method of self-expression, and where does it land on the continuum of fan versus function. You are seeing, in some cases, that beauty articulation has become very fantasy and almost cosplayish. And there is inspiration coming from influencers who are adding rhinestones and glitter to defined, sculptured features that are more caricature than person."
Among other developments: