Putting Viacom's Purchase of Garfield in Context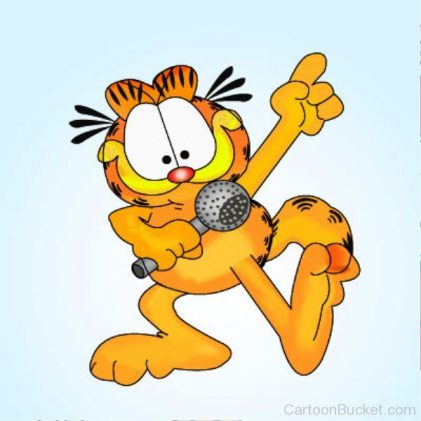 With acquisition of Paws Inc., Viacom plans to expand Garfield brand and bolster its kids' roster
Viacom has agreed to buy Garfield creator Paws Inc. as it moves to expand its portfolio of children's properties and lay the groundwork for new Garfield content and licensed merchandise. The terms of the acquisition, which is expected to close in the next few weeks, weren't disclosed.
The sale has the potential to breathe new life into the Garfield franchise, which was created by Jim Davis as a comic strip that debuted in 1976. The comic strip peaked in 2004 with circulation in 2,600 daily newspapers and $750 million-$1 billion in annual retail sales of licensed goods. Paws, Inc. closed its Indiana headquarters earlier this year and its 25 employees had been working remotely.
Viacom Nickelodeon Consumer Products (VNCP) will manage Garfield's global network of 24 agents that includes King Features in the U.S. for apparel, says a Viacom spokesman. VNCP also is expected to keep many Garfield licensees, 26 of which were signed late last year, including a DTR for t-shirts at Zara. Additionally, VNCP plans to develop location-based entertainment, something Paws Inc. last launched with licensee AWA Touring Services in 2011 with a "Garfield Live" show in the U.S. and Asia.
Additionally, Viacom will develop a new animated Garfield series and a new film with Davis as executive producer – the first since 2004 – is in pre-production with Alcon Entertainment. As part of acquisition, Viacom also is buying 120, 30-sec. Garfield shorts developed by France's Dargaut Media and Ellipsanime that were slated to be released this fall. A Viacom spokesman declined to comment on plans for the shorts.
Garfield creator Jim Davis is forming Funny LLC and will continue to write a daily Garfield comic strip.
The deal is the first since AwesomenessTV founder and former Paramount executive Brian Robbins was named Nickelodeon president last October, replacing 30-year Nick veteran Cyma Zarghami.
The addition of Garfield, whose licensing will be handled by VNCP, comes as Viacom seeks to expand its programming and IP offerings. Viacom is readying a new Blue Clue's series, a "Kamp Koral" spinoff of the SpongeBob SquarePants franchise and a new animated Star Trek series.
As part of the acquisition, Viacom also gets U.S. Acres, a comic strip that ran in newspapers from 1986-1989 and also had a licensed merchandise program.
"This acquisition marks another step in our evolution toward being kids' first stop for the best new content and characters, so we're incredibly happy to have Garfield join our growing roster of globally loved franchises and to introduce this cool cat to a new generation of fans," Robbins said.
Contact:
Viacom Nickelodeon Consumer Products, Pam Kaufman, President 212-846-4430 pam.kaufman@nick.com