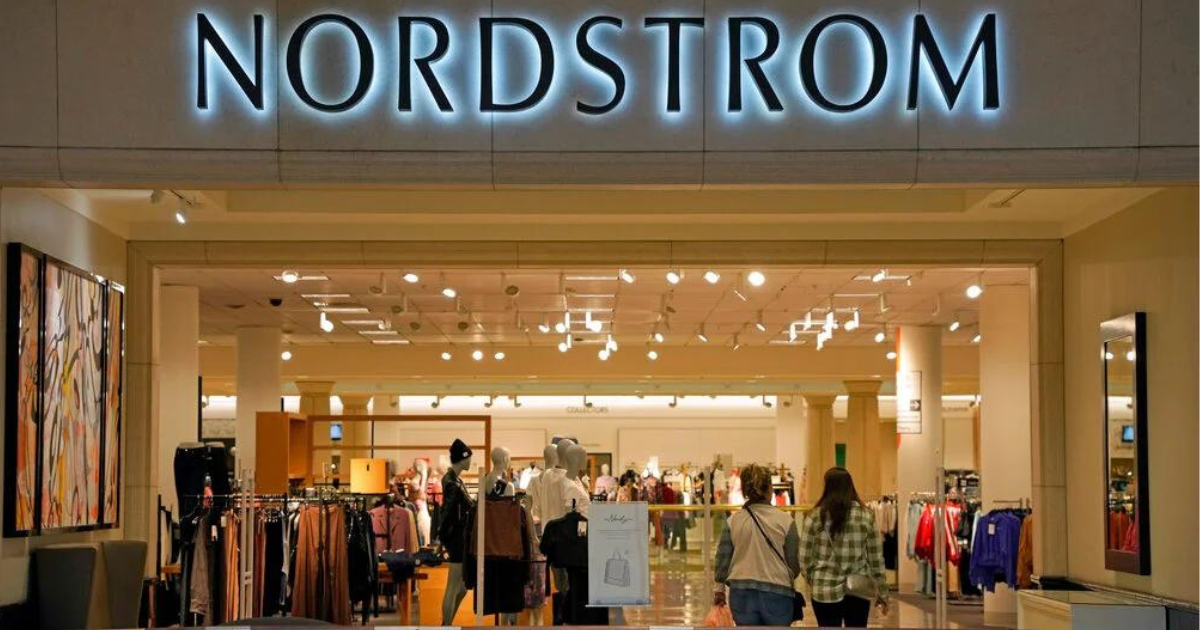 Retailers Expand Private Label
In response to tightening consumer budgets, department store and specialty chains are putting the spotlight on private labels.
This doesn't, however, mean there will be fewer licensed products on shelves. Rather, retailers are looking at private labels as an opportunity to exhibit value and whet consumers' appetite for purchases overall.
At Zumiez, for example, private labels have ranged from 13-20% of total revenue in recent years. In 2022, the business rose 6% (from 14% to 20%) as a percentage of total sales, CFO Chris Work said. That comes as the chain began emphasizing licensed goods as part of a collaboration rather than standalone items, licensing executives said.
At Nordstrom and its off-price Rack division, private label brands (including Zelle and Treasure & Bond) have developed "green shoots" for new sales and are expected to post "sizeable improvement" in the coming years, President Peter Nordstrom said.
And for Macy's, private labels are expected to expand beyond the current 16% of total sales as the department store chain introduces 24 brands during the next two and a half years, including one aimed at women's accessories this summer, said CEO Jeff Gennette.
"When you look at it, we are doing five things with private brands: brand identity against customer types, original design, really strong strategic sourcing, relevant size and fit—which is one of the biggest pain points for our customer—and, of course, compelling value," Gennette said. "We're very bullish on private brands as we develop strategies and launch them."
The focus on private labels isn't a new trend—chains like Walmart and Target have been promoting them for years and several have become $1-billion sales brands—but rather a broadening of an existing strategy.
The shift in emphasis between licensed and private label products is part of an ongoing cycle, with private label brands often coming into the spotlight during tough economic times. That cycle generally slows, however, when retailers have unsold inventory—something that has been pervasive in the past year but is now showing signs of easing. Indeed, Macy's—which has launched markdown programs—expects to clear excess seasonal apparel inventory by late July, while Nordstrom is targeting year-end, company executives said.
"We are certainly in a cycle where there is an emphasis on private label," Work said. "We're seeing private label be much more sought after and I think that price-conscious consumer is looking for that discount."
Beyond offering consumers a better deal, retailers are also seeking to lower costs and boost gross margins—two elements that frequently accompany private label programs.
These shifting strategies come as retailers reduced overall inventories in the first quarter—Macy's (down 8%), Nordstrom (down 7.8%), and Zumiez (down 3%)—while seeing sharp declines in same-store sales. Zumiez reported an 18.8% drop in same-store sales, while Macy's and Nordstrom were down 7.2% and 7%, respectively.  Macy's also revised its forecast for a decline in same-store sales for the year to 6-7.5% (from an earlier 2-3%), while Zumiez didn't provide a full-year projection.
For retailers, the key remains creating a "combination of compelling private label brands" mixed with national labels and curated "unique brands" that target customers while also providing "compelling value," Macy's CEO-Elect Tony Spring said in pointing to success at the retailer's Bloomindale's and Bluemercury divisions.
As part of that strategy, Macy's will "elevate" its merchandise mix with a "larger luxury assortment" of beauty products, Spring said. Macy's current assortment includes Armani, Gucci, Tom Ford, La Mer, and other brands.
"It's a question of how retailers draw the customer in, and one way is creating their own brands," said Trevco CEO Trevor George, whose company has dozens of licenses in addition to 10 of its own brands. "If you sell it under your own brand and tell your own story, you can get a lot further by controlling your own narrative rather than having to go through someone else."