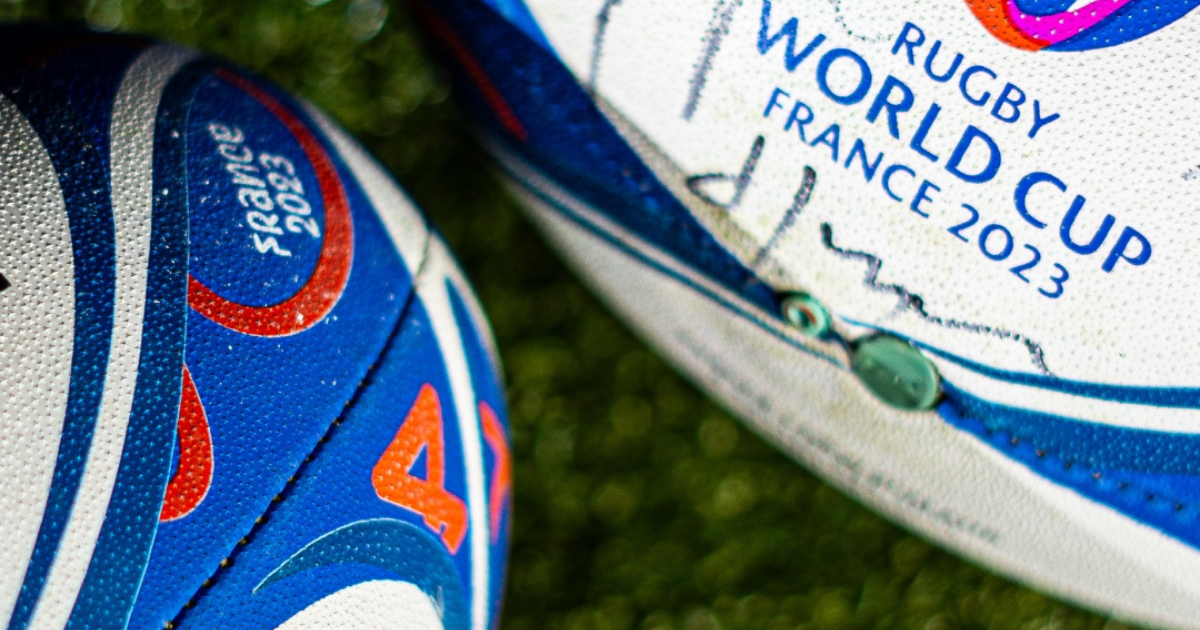 Rugby World Cup 2023 Match Balls Made Available to Fans Worldwide by MatchWornShirt
Paris, France With Rugby World Cup 2023 in full swing, MatchWornShirt will give fans a unique opportunity. Each of the tournament's 48 matches will be accompanied by an online auction in which members of the public can place bids on the official match-used balls. The collaboration was facilitated by World Rugby's global master licensee IMG.
These auctions will be provided by MatchWornShirt, an innovative fan-engagement platform which specialises in making exclusive and authentic sporting memorabilia accessible to collectors across the globe.  A selected number of the match balls will also be autographed by coaches, captains and match referees. Fans can bid on the official match-used balls here.
Head of Business Development at MatchWornShirt, James Flude said "This collaboration is extremely pivotal for us as we continue our commitment to innovate not only with the platform we have built, but also the products, sports and partners that we bring to it. Rugby World Cup is the pinnacle of sport – and we are delighted to be bringing the match balls from every game of the most iconic tournament in world rugby to our platform."
Mickael Andreo, Vice President of Licensing, IMG, said, "Owning a match-used ball from the Rugby World Cup is like owning a piece of rugby history, and we are thrilled to facilitate that connection between the fans and the game they love. The one-of-a-kind initiative not only elevates the fan experience but also underscores the evergreen value of sports memorabilia. We are delighted to continue delivering such unique and innovative ways for fans to further engage with the Rugby World Cup."