See You in Las Vegas! Here Are Some Things To Look For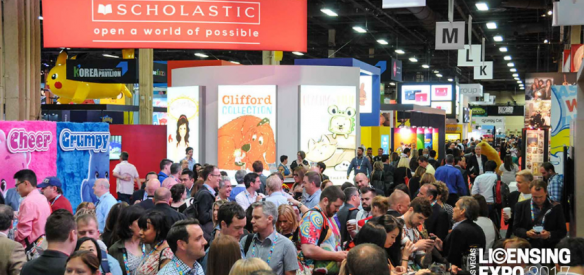 As the licensing industry descends on Las Vegas next week for Licensing Expo 2019, attendees will be confronted with a typically broad array of properties and brands from the entertainment, corporate brand, fashion, lifestyle, art and countless other sectors.
Here are a few things to keep on your radar:
•The STORY on Macy's from keynoter Rachel Shechtman. She created the innovative STORY – which morphs into an entire new theme and merchandise array every couple of months — in New York City, and has scaled the format within Macy's, which last year acquired the company and brought her on as Brand Experience Officer. Her keynote speech on Wednesday, June 5 at 9:15am will explain how the model has come to life at Macy's and discuss the challenge of innovating in brick and mortar retail in a way that addresses evolving consumer expectations while driving foot traffic and sales. It's a unique take, and one that will give you plenty to think about.
•The hemp and cannabis industries are making their presence felt, with about a dozen brands present on the Expo floor, as part of a Hemp & Cannabis Marketplace assembled by PROHBTD. Companies such as The Patch Co. (a transdermal patch joint venture between Prohbtd and rock band Good Charlotte Co-Founders Joel and Benji Madden); Hempathy (hemp-based lotions); Heavy Grass (cannabis) and Soko (vape cartridges, healing salves) will be in Las Vegas seeking outbound licensing deals for their brands.
The licensing potential for the category also be the subject of a Licensing University session — "The State of Cannabis and Hemp, the Emerging Brand Wars & the Global Licensing Opportunity" — featuring Prohbtd CEO Drake Sutton-Shearer, Beanstalk CEO Allison Ames and Craig Binkley, President of Prohbtd's ProWorks consumer brands group.
The Marketplace had been in development for two years as Prohbtd sought a cross section of cannabis and hemp suppliers, says Sutton- Shearer.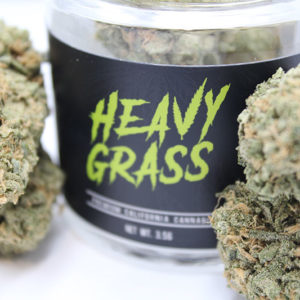 "The reality is we don't know what is going to resonate with someone so we needed to have a great variety of lifestyle, medical, health and wellness and hemp-only products and if you have enough diversity, you will get a diverse crowd," says Sutton-Shearer. "We want to give licensors and licensees a credible example of some of the brands in the hemp, cannabis and CBD spaces."
Authentic Brands Group (ABG), which has executed a license for CBD-based pain relief cream for former golf great Greg Norman, has said it's open to other CBD-based deals on behalf of its other celebrity brands. It also has an alliance with cannabis supplier Tilray.
•Make sure to register for Licensing University before you leave for Las Vegas; it will cost you an extra $100 to do it onsite. An all-access pass gains admittance to a host of seminars and presentations that starts with the Basics of Licensing and includes sessions on planning for Brexit (whether or not it happens); negotiating techniques, crowdfunding, visual merchandise, anti-counterfeiting strategies, the ins-and-outs of royalty rates, and many, many more.
•The worlds of eSports and gaming will play a prominent role in Las Vegas. For example, as it moves through a second season of its Overwatch League, Activision Blizzard says it's moving to create a league surrounding its blockbuster Call of Duty franchise. The Overwatch League has generated the most direct connection between eSports and the licensing business – the multi-year licensing deal it signed with Fanatics in December, through which the sports licensing retail/ecommerce powerhouse created and maintains an ecommerce site for selling jerseys, headwear and other products for each of the league's more than 20 teams.
Meanwhile, Esports apparel company We are Nations also is developing merchandise for Riot Games' North American League of Legends Championship series.
Licensing based on non-eSports-related games will also be prominent. IMG plans to extend its program for Epic Games' hugely successful "Fortnite," and Retail Monsters seeks licensees for Electronic Arts' "Apex Legends" which has gained more than 50 million players since being released in February.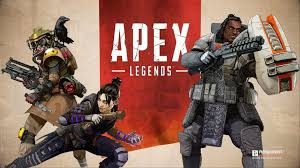 Game-based licensing efforts will share billing with influencers that play them. Brand Central will highlight its roster of gamers, having signed a representation deal in April with gaming management firm Loaded. The agency has already launched program for Tyler Blevins (known as Ninja), who has 11 licensing deals.  It also represents Michael Grzesiek (known as Shroud), John Betar (Time the Tatman) and Benjamin Lupo (Dr. Lupo).
•The global nature of the children's animation business will be apparent to anyone walking the Licensing Expo Aisles. France's Cyber Group Studios' "Gigantosaurus" will be making its first appearance at Licensing Expo since launching on the Disney Channel in January, while Canada's Guru Studio's "Abby Hatcher" also being positioned for licensing following its release on Nickelodeon in late December. Meanwhile, Italian production studio Rainbow will be seeking licensing for its "44 Cats" series, which debuted on the Radiotelevisione Italiana's (RAI) Yo Yo network in Italy in November and on Nickelodeon in the U.S. last week. And Brandgenuity will be seeking deals as a sub-agent for India's ChuChu TV YouTube network, which has more 23 million subscribers across five channels. Indian agency Dream Theatre heads up licensing for ChuChu TV.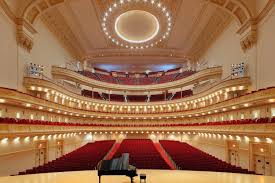 •Museums and entertainment venues are increasingly making their collections available for licensing. The Van Gogh Museum and China's Palace Museum in the Forbidden City in Beijing will be pitching potential licensees, while New York Carnegie Hall is seeking to expand its reach via Beanstalk. Carnegie Hall has a licensing pact with Harper Collins for a coffee table picture book, but is seeking expand into children's books and electronics (headphones and soundbars). Carnegie Hall is "known globally and the program will be designed to reinforce that," says Beanstalk's Linda Morgenstern.
•Inventors also will be getting more prominence at Licensing Expo. Ten inventors will present their products to a five-member panel of licensing and consumer products executives on June 5 as part of the "Pitch the Brands" competition with the winner getting services from invention services company InventHelp valued at $18,000.
•Stop in at Booth A-85 to check out all the new things going on at Licensing International. It begins with the new name and look but, more importantly, entails a reformulated website that will let you quickly find the resources you need, and an upgraded database with improved information and search capabilities.