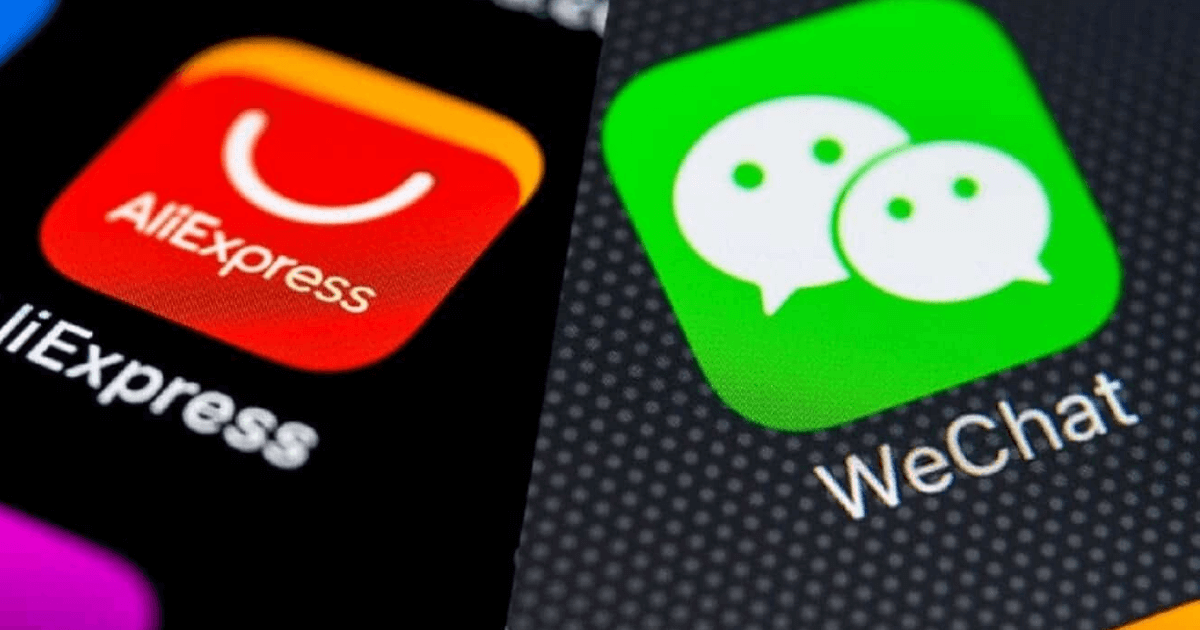 The Fight Against Counterfeiting  
For the first time, online marketplaces AliExpress and WeChat were added to the United States Trade Representative's (USTR) annual Review of Notorious Markets for Counterfeiting and Piracy.
The two online companies joined four others based in China – Baidu Wangpan, DHGate, Pinduoduo, and Taobao – as well as nine physical markets in the region as sources for the manufacture, distribution, and sale of counterfeit goods. Overall, counterfeit and pirated goods from China, along with those transshipped from China to Hong Kong, accounted for 83% of the value (based on suggested retail price) and 79% of the volume of products seized by U.S. Customs and Border Protection in 2020.
The naming of China as the major source of counterfeit goods wasn't a surprise, since it has topped the list many times in the USTR report's 15-year history.
Yet the listing of AliExpress – which provides wholesale products and order fulfillment services for retailers that don't maintain their own inventory – is surprising given that it shares some tools and systems with its parent company Alibaba, which is known for having some of the best anti-counterfeiting processes in the ecommerce business.
In the case of WeChat, which had 1.2 billion active users globally in 2021, the concern centers on an ecommerce system that matches counterfeit product sellers and buyers through advertising in livestreamed events, the Moments and Channels features, and other communications portals available to users. Counterfeit goods can also be purchased through an "Official Account" or "Mini Program."
In both cases, "weakness" in vetting the platforms' sellers is a major reason for the "high volume" of counterfeit goods, USTR said. And verification of trademarks is "lacking," enabling "easy set up" of accounts that infringe IPs. In the marketplaces, brand owners' ability to find and take down listings of counterfeit goods is "ineffective," said USTR.
"While the sale and distribution of counterfeit and pirated goods online is a growing concern, physical markets continue to enable substantial trade in counterfeit and pirated goods," the USTR said. "In a global environment, basic enforcement measures against unscrupulous retailers and wholesalers will not be sufficient to reduce the flow of counterfeit and pirated products. To address these challenges, governments need targeted and modernized enforcement tools."
Among the physical markets, many of which are mall-based, there was less activity in 2020 due to the global pandemic closing stores, USTR said, but the downturn in sales of counterfeit goods in physical storefronts wasn't tied to stepped-up enforcement.
In India, for example, the Heera Panna Shopping Center in Mumbai is a known source for counterfeit watches, footwear, accessories, and cosmetics, USTR said. A raid there last September resulted in arrests for selling counterfeit premium watches. La Salada in Buenos Aires, Argentina, which consists of three markets covering 50 acres, vendors sell counterfeit and pirated goods with no attempts at a crackdown by local and national authorities since 2017. And the Pacific Mall in Markham, Canada, which was removed from the list for 2017, but returned the following year and was listed again for 2020 amid an increase in sales of counterfeit goods tied to "law enforcement not prioritizing actions against counterfeit trade," the USTR said.
In response to this counterfeiting, many companies have deployed their own anti-piracy and counterfeiting organizations. This includes ZAG Entertainment, whose flagship brand Miraculous Tales of Ladybug and Cat Noir generated $1 billion in retail sales in 2021.