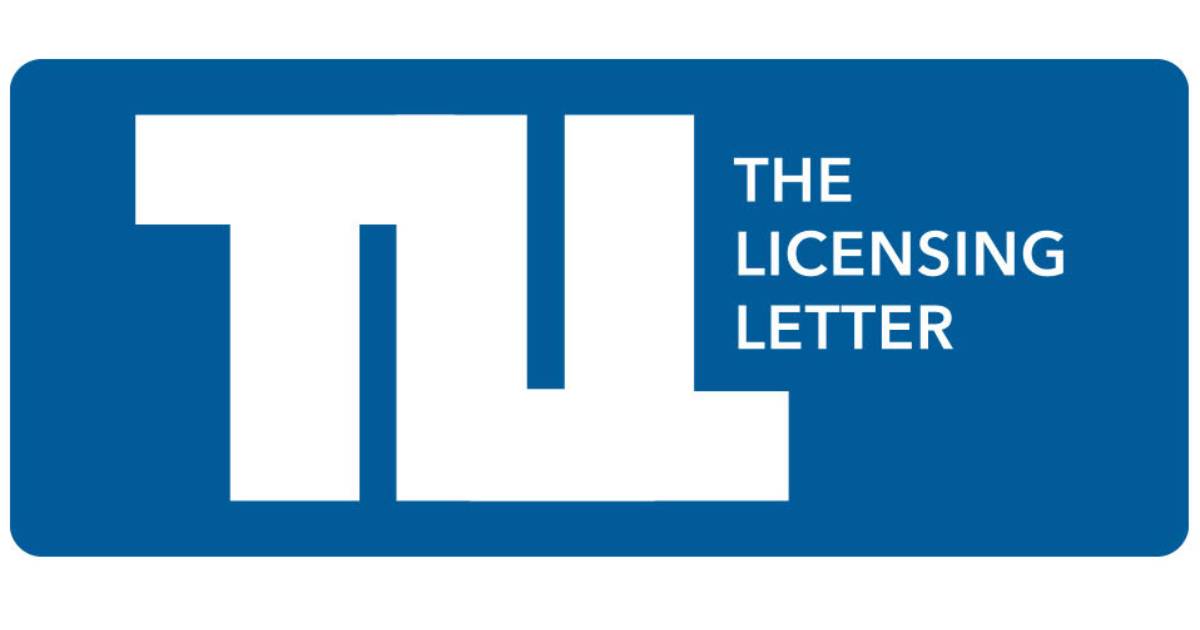 The Licensing Letter Launches Cost-Saving Marketing Program For Licensing Industry
New London, Connecticut – The Licensing Letter is pleased to announce the launch of a new service designed to save money, and add value, for clients issuing press releases.
The service is being unveiled this month to mark the first full year after The Licensing Letter began offering advertising and marketing services.
"I've been surprised by the success in our first year," said ad sales manager Ingrid Dilschneider. "The support from the community has been tremendous, and we have discovered that our innovative approach to advertising and marketing has also produced results beyond the expectations of ourselves and our clients."
Speaking of innovation, The Licensing Letter is now offering distribution on a Tier 1 wire service for an introductory price of only $250, and the news story will also be featured in The Licensing Letter's daily newsletter or Deal Sheet.
The Licensing Letter currently has 45,000 opted in subscribers, all of whom are professionals working within the brand licensing industry.
"This program is designed to give our clients the best possible exposure at the lowest possible price," said ad sales manager Ingrid Dilschneider. "We are literally putting out press releases at a lower cost, and simultaneously, we are sending out their news to a highly targeted audience within the brand licensing industry."
The Licensing Letter's editor in chief Gary Symons says the program is particularly powerful when it's used to feature news involving publicly listed companies. Prior to joining The Licensing Letter, Symons owned and ran a financing company, with a media relations division that worked primarily with publicly listed companies.
"Press releases that contain a ticker symbol get picked up automatically by financial and investment publications that use algorithms to search for and publish news releases that contain properly formatted ticker symbols," Symons explains. "So, while a press release will help with any kind of announcement, they are particularly powerful for announcements that involve a public company."
The difference with The Licensing Letter's new service comes down to price and increased exposure. Most wire services will charge a base amount, plus an additional charge for photos, and a per word cost for every additional word over the base amount.
"It was not unusual for my former company to spend $1,200 USD or more on a single press release," Symons said. "Our goal here is to give our clients access to an even larger audience, but at a dramatically lower cost."
Dilschneider says the other advantage is the distribution within TLL's own network of licensing professionals. The Licensing Letter is the largest independent licensing publication in the world, with an audience heavily weighted toward the North American market, and a healthy presence in Europe, Asia, and Latin America.
"We also have an extremely engaged database of subscribers," Dilschneider says. "Be it the 29,000 readers for the Deal Sheet or the 16,000-plus readers of the daily newsletter, our audience is looking for information on the industry, and they will often refer back to our website multiple times.
"Our open and click-through rates prove the effectiveness of our newsletters, as we are higher than industry averages."
TLL currently enjoys a 33% average open rate on the newsletter with a click-through rate of 0.65% to 2.0%. The Deal Sheet ranges from 0.65% to 3.0%. Additionally, the company's branded "eBlasts," which are essentially releases sent directly to TLL subscribers, boast an impressive 25% click-through rate.
"In this past year, we have succeeded in proving that we are able to assist our clients meet their advertising goals by working together on innovative campaigns," said Dilschneider. "Our new TLL press release program is just one more way we are lowering costs, while giving our clients more bang for their marketing buck."
For more information on TLL Press Releases, contact Ingrid Dilschneider by email at ingrid@plainlanguagemedia.com.
About the Licensing Letter
The Licensing Letter (TLL) is published by Plain Language Media. PLM publishes newsletters, research studies and directories which focus on management, marketing, consumer and retail trends. The company also produces conferences, seminars and webinars.
TLL was founded in 1977 by the late Arnold Bolka. Ira Mayer served as publisher from 1990–2014, at which time the newsletter and its related publications were acquired by PLM.
TLL is an exclusive networking and information resource that unlocks vast opportunities in the $200 billion+ licensing industry.