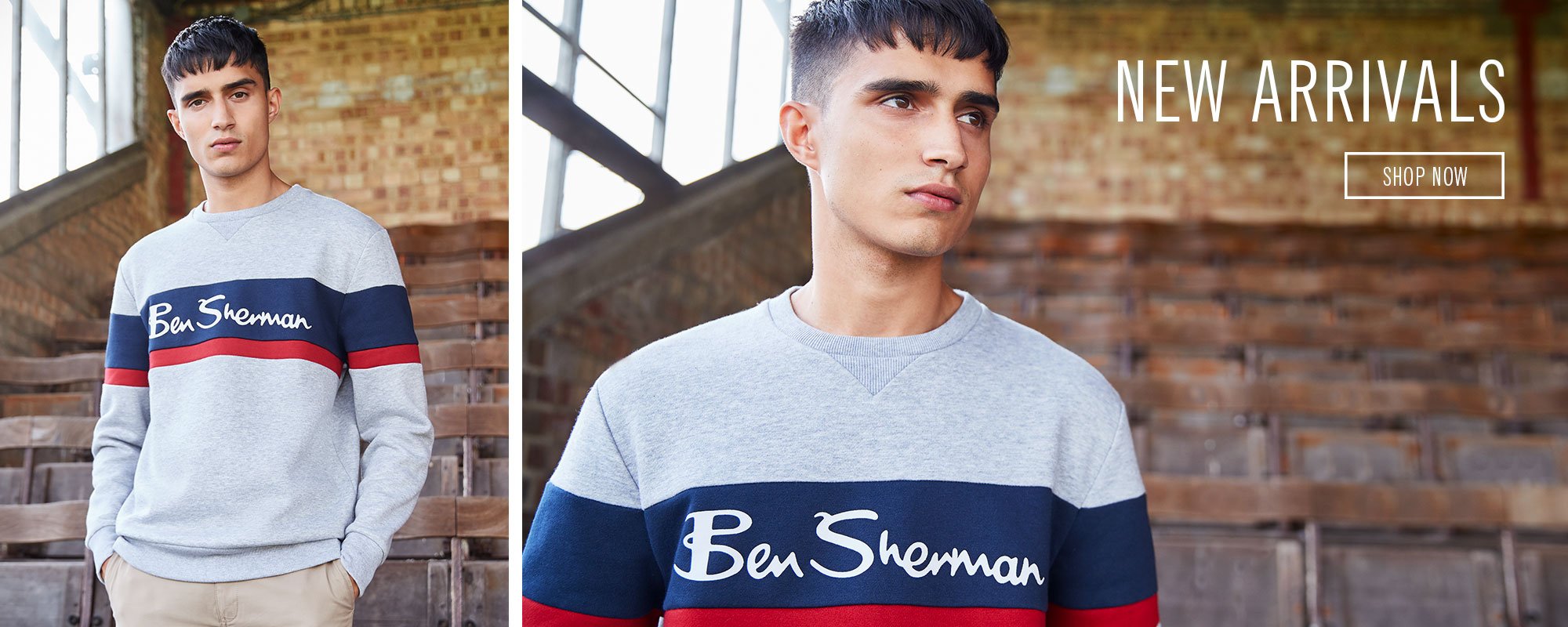 With New Investment Brand Management Companies Chart International Course
Armed with fresh investment from private equity firms, U.S.-based brand management companies are charting a course for overseas expansion.
Those companies once focused squarely on DTRs with U.S. retailers – a strategy that's come under pressure in recent years amid a surge in private label. But many of them are now seeking broader distribution in international markets.
Over the past several months, companies such as Authentic Brands Group and WHP Global have received financial backing from private equity firms. BlackRock Inc. bought an $875 million stake in ABG earlier this year in becoming one of the firm's largest investors. And WHP Global in July received a $200 million investment from Oaktree Capital. Earlier, Neuberger Berman closed on a $462 million fund in 2016 for Marquee Brands to acquire U.S. and European brands.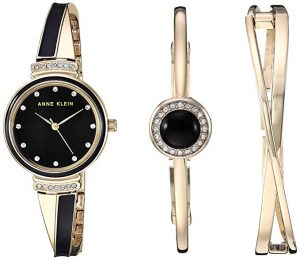 According to one Wall Streeter, the flow of investment money toward these firms is, in some ways, due to a fundamental parallel in the underlying business philosophy. "Brand management works extremely well in the private equity way of thinking in that it is a portfolio of contracts, and what is private equity? A portfolio of contracts," says Eric Beder, Senior Research Analyst at Small Cap Consumer Research. For example, he says, ABG is "a company so wide that you can argue that even if one area is going to be slow, the others will keep it going," says Beder.
The use of private equity, rather than trying to assemble a public offering, keeps the firms away from the short-term mentality often seen by public companies."When you are public," says Beder, "people expect you to continue to grow even when it isn't sustainable and there is much less pressure when you are buying a brand every 18 months rather than two to three times a year."
Many of the firms are armed with new brands – WHP Global bought the Anne Klein label in July, while ABG and Marquee added the Sports Illustrated and Martha Stewart brands, respectively, in recent months – that carry a cachet in international markets that in some cases may have faded in the U.S.
BlackRock's André Bourbonnais, told the Wall Street Journal that the company's investment in ABG lets BlackRock tap into changing patterns in consumer spending while reducing the risks of having to back bricks-and-mortar retailers directly.
"What is different now is that it is not just about investing and acquiring the brands,"" says WHP Global  CEO Yehuda Shmidman, who as CEO of Sequential Brands Group led that company's 2015 acquisition of the Martha Stewart brand as well as its purchase of eight labels over a two-year stretch. "It is really looking at the future of retail and aligning your brand with it. That means more digital commerce and there is much greater emphasis on international growth."
The increased focus on international markets is being driven by a combination of hunger elsewhere for American brands that can still command a premium overseas, and U.S. retailers shifting away from DTRs, in many cases in favor of private labels.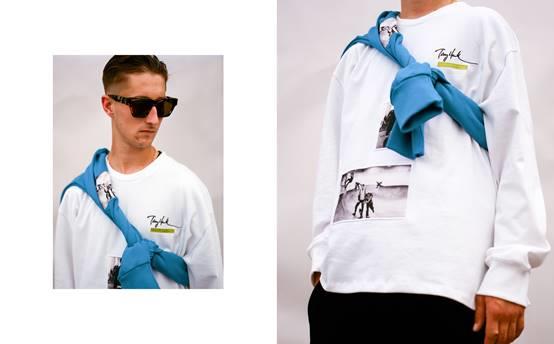 Apex Global Brands licensee Reign launched a Tony Hawk streetwear collection in the U.S.
Over the past two years, Apex Global Brands (known until June as Cherokee Global Brands) saw DTRs end during the past 24 months for Cherokee and Liz Lange (Target) and Tony Hawk (Kohl's), and has replaced some of that business with 3rd party licensees with broad international reach. Likewise, Iconix Brand Group had DTRs end at Walmart (Ocean Pacific, Danskin), J.C. Penney (Royal Velvet) and Target (Mossimo). To build back its business, Iconix has signed agreements with 10 licensing agents to represent its brands globally and hopes to extend its London Fog footwear license with E.S. Originals to Europe and India, says CEO Bob Galvin.
For its part, WHP wants to expand Anne Klein in Asia in 2020, where the brand has a foothold in South Korea with licensees Sungchang (handbags, accessories) and Eunsan (apparel). Those licensees operate shop-in-shops in department stores in South Korea.
"People in international markets still aspire to the U.S. lifestyle, and licensing has the ability to track that," says Beder. "The U.S. market has gone through multiple years of discounting, price cuts and cheapening of the product and it is still an aspirational customer in international markets."
The push to expand into countries outside the U.S. has been one factor attracting the private equity firms to brand management, even as though those firms continue building the U.S. business.  Apex's Tony Hawk Signature licensee Reign recently launched a streetwear collection that is available through its New York store and the experiential store 10 Corso Como, representing a major recasting of a brand that was once a staple of Kohl's. Marquee is weighing agreements for newly acquired Martha Stewart for cafes and restaurants, while Sequential, has been sharpening its focus on Gaiam, Joe's, Avia, Jessica Simpson and And1.  Joe's was recently licensed to Bellevue Brands (fragrance), while the Gaiam label is being deployed for personal care products (licensee Wild Willow). Kohl's also is testing a DTR for Gaiam men's athletic shorts, tops and long sleeve t-shirts online and in select stores.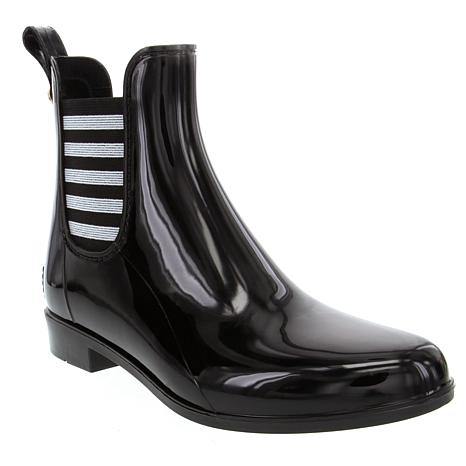 Iconix Brand Group licensee E.S. Originals is bringing London Fog footwear to overseas markets
A key challenge for any of these companies is to make sure the "management" part of the equation keeps up with the "brand" aspect – something that many believe has tripped up companies in this sector in the past.
"I think you can scale well if you are staffing well," says Cory Baker, Chief Operating Officer at Marquee. "Where some brand management companies suffered previously was they kept acquiring more brands, but they didn't necessarily grow the staff proportionally, so they tried to stretch as far as they could to maximize the profit margins. But ultimately it was the brands that suffered."
Despite some missteps in the past, these companies' appetite for acquisitions hasn't lessened especially in a market where they are increasingly becoming available amid a restructuring of retail. In addition to Sports Illustrated, ABG, which has about 50 brands in its portfolio, bought the skater label Volcom from Kering in April. Marquee, in addition to buying the Martha Stewart and Emeril Lagasse labels from Sequential in June, also purchased outdoor lifestyle brand Dakine from Global Brands Group in late December to go with its Ben Sherman, Bruno Magli and Body Glove and others.
"For a while it was about buying brands, getting a DTR and moving on to the next deal," says Iconix CEO Robert Galvin. "You still have to review opportunities both to divest and acquire, but there are also category and territory expansions that you can look at and there is a lot of internal mining [of brands] that can be done that maybe wasn't taken advantage of in the past."
Contacts:
Authentic Brands Group, Jamie Salter, CEO, 212-760-2412, jsalter@abg-nyc.com
Iconix Brand Group, Bob Galvin, CEO, 212-819-2080, bgalvin@iconixbrand.com
Marquee Brands, Cory Baker, Chief Operating Officer, 646-661-7780, cbaker@marqueebrands.com
Sequential Brands Group, Chad Wagenheim, EVP Strategic Development and Operations, cwagenheim@sbg-nyc.com
Small Cap Consumer Research, Eric Beder, Senior Research Analyst, 516-457-8928, ericbeder@smallcapconsumerresearch.com
WHP Global, Yehuda Shmidman, CEO, 646-518-8495