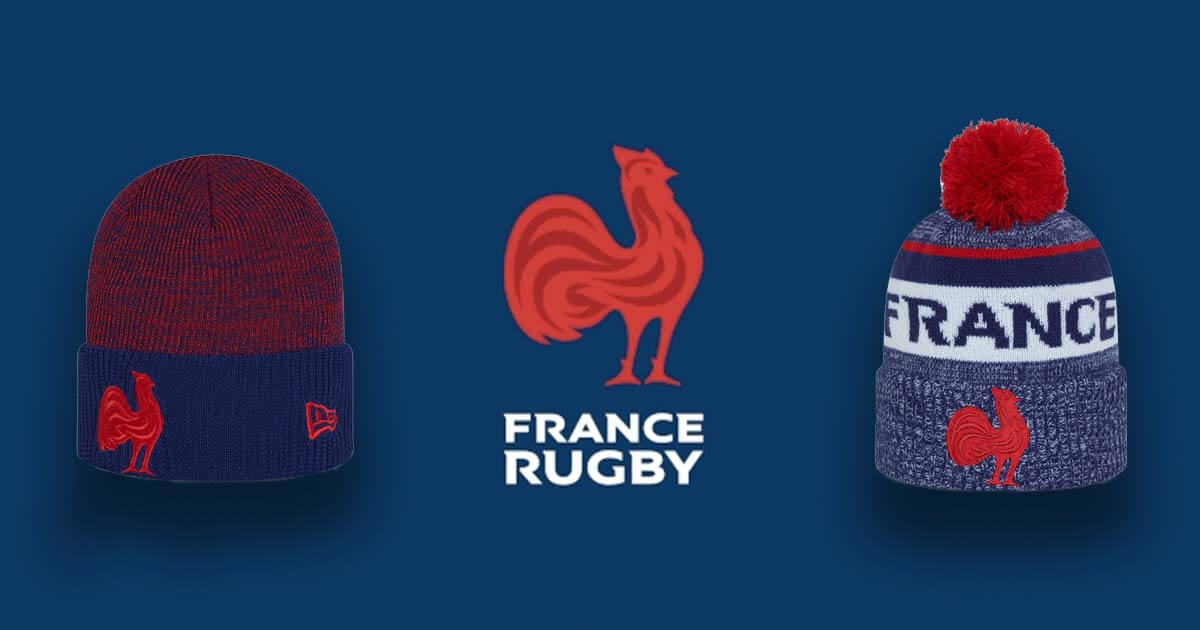 France Rugby Names New Era as Their Official Headwear Licensee
PARIS (February 15, 2022) – France Rugby has announced New Era, global leader in lifestyle and sports headwear, as its official headwear licensee, in a multi-year deal brokered by IMG.
The first collection kicking off the partnership features France Rugby's iconic blue, white, and red logo across five pieces of merchandise. The new line includes the 9FORTY Adjustable, 9FIFTY Snapback and Trucker styles, as well as two beanie models – the Jake Beanie and the Engineered Cuff Beanie.
The 2022/23 collection is available now at Neweracap.eu and Boutique.ffr.fr.
Further styles will launch later in the year.
About New Era
Since 1920, New Era has been handcrafting the finest headwear in the world. Today, with apparel and accessories lines, the brand is a market leader rooted in sports and an influencer of street and lifestyle culture around the globe. With over 500 licenses in its portfolio, New Era is the brand of choice in the worlds of sport, fashion, music and entertainment. The Company is headquartered in Buffalo, N.Y., and its products are sold in more than 80 countries. For more information on New Era's global offices and partnerships, visit Neweracap.eu and social channels @neweraeurope.
About the French Rugby Federation (F.F.R.)
Founded in 1919 and recognized as a public utility in 1922, the French Rugby Federation (F.F.R.), an association under the French law of 1901, has been organizing, developing and promoting the practice of rugby for more than 100 years: XV, X, 7 and 5 throughout the country in order to meet the needs of its clubs and its members. With its values of integrity, passion, solidarity, discipline and respect, the French Rugby Federation (F.F.R.) addresses its missions to all rugby players and fans, to beginners and experts, to those who might want to play one day, to spectators and to players of all ages and levels.
Located in Linas-Marcoussis, in the Essonne region, less than an hour from the center of Paris, the National Rugby Center (F.F.R. headquarters) welcomes its 250 employees in the heart of a 20-hectare natural park. This green setting also provides quality facilities (restaurant, sports hall, athletics track, etc.). The National Rugby Center is also where the F.F.R. develops its activities: amateur rugby, social and solidarity actions as well as the supervision of the French teams.
About IMG
IMG is a global leader in sports, fashion, events and media. The company manages some of the world's greatest athletes and fashion icons; owns and operates hundreds of live events annually; and is a leading independent producer and distributor of sports and entertainment media. IMG also specializes in licensing, sports training and league development. IMG is a subsidiary of Endeavor, a global entertainment and sports company.