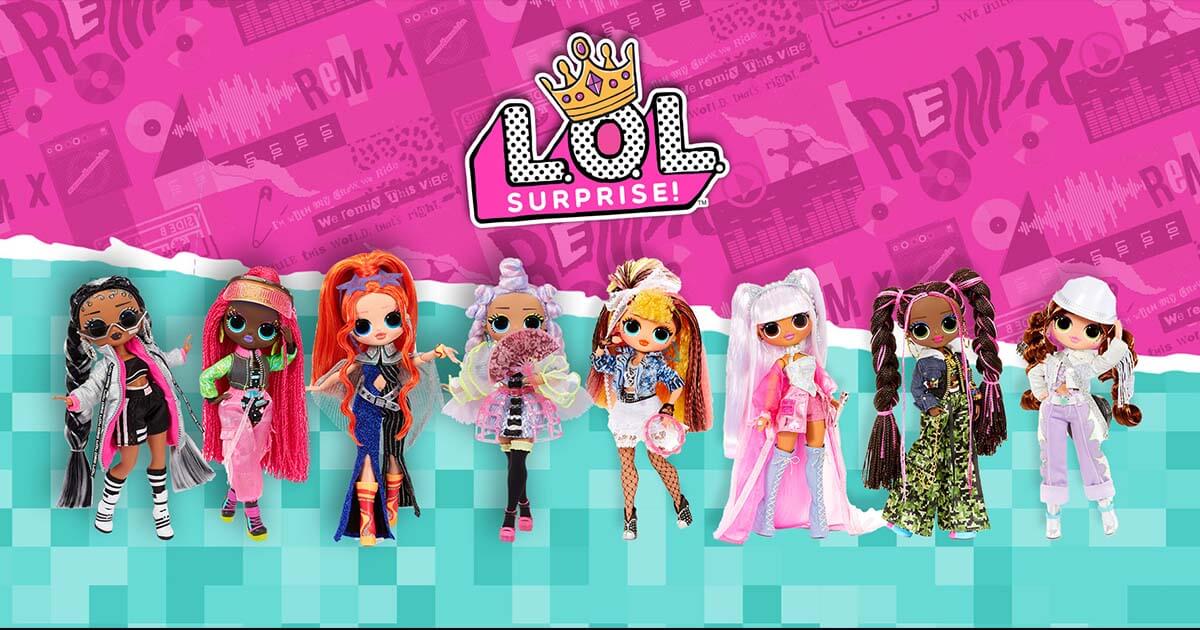 Ioconic Partners with MGA Entertainment to Deliver an NFT and Digital Collectibles Ecosystem for the $25BN Toy Brand L.O.L. Surprise!
Ioconic, a full-service partnership business bringing brands into the NFT and digital asset space, has announced a partnership with MGA Entertainment, one of the most successful privately held toy companies in the US, to launch its popular L.O.L Surprise! doll range into the rapidly expanding NFT and digital asset ecosystem from October 2021 at www.playlolsurprise.com.
L.O.L Surprise is a global phenomenon and was the best-selling toy property of 2020, for the third consecutive year, amassing $25 billion in retail sales. Ioconic is working with MGA Entertainment to develop a digital platform for L.O.L Surprise!, underpinned by blockchain technology and full tokenization. The platform built by Ioconic allows fans the opportunity to mint NFTs and display their character collections in a digital world. An integrated marketplace presents the opportunity to buy, sell and trade digital trading cards.
Uniquely, the platform also offers an online gaming hub for the soon to be released L.O.L Surprise! trading card game. This will enable fans and collectors to replicate their physical purchases in the digital realm via QR codes. Rare digital packs and other surprises will also be available across the platform and minted on Ethereum, ensuring long-term collectability and trading value.
This will be the first time a global consumer brand has established a fully tokenized NFT and gaming platform. Given the tens of millions of superfans engaged with LOL Surprise! globally, Ioconic in partnership with MGA Entertainment are truly delivering blockchain technology to the masses.
More than $2.5 billion was spent on NFTs during the first quarter of 2021 – an increase from just $13.7 million in the first half of 2020. With more and more brands and individuals entering the digital asset arena, Ioconic is one of the first businesses to provide a turn-key solution offering brands a comprehensive and curated entry into this space.  
Jamie Lewis, CEO, Ioconicsays: "We're hugely excited to be working with MGA Entertainment. The project is a brilliant showcase of the long-term potential for brands to engage fans with new and unique experiences that seamlessly blend physical and digital products. We can't wait for L.O.L Surprise! fans to see what we've been working on.'' 
"Given L.O.L Surprise's global retail presence and our QR codes being implemented across MGA's physical products globally, this will serve as one of the most widely marketed digital asset platforms ever. The platform will be the largest scale deployment of blockchain technology for a consumer brand that has no requirement for the end users to have blockchain or crypto experience.''
"Crucially, we're also creating a safe and intuitive environment for L.O.L Surprise's young fanbase, with measures to prevent overspending and super stringent security."
Jehan Chu, Founder of Kenetic and Ioconic Cofounder says '' Ioconic's partnership with MGA heralds a new age of mainstream blockchain e-commerce and is the first and largest consumer brand in the world to launch an NFT and digital asset platform.''
Isaac Larian, CEO & Founder of MGA Entertainment says "We are very excited to be working with a company who, like MGA, creates unique ways to experience the world of fandom. Combining technology with toys is a smart and innovative way to engage with fans and we are looking forward to a successful partnership with Ioconic."
The platform launches at www.playlolsurprise.com from October 2021. iOS and Android functionality coming December 2021.
Ioconic is comprised of specialists across blockchain, licensing and NFTs, and experience working with major brands, from film studios and global entertainment brands to football clubs and international sporting bodies. Between its co-founders, Jamie Lewis, David Sciama and Rob Sciama, as well as its advisors and investors, it has supported over 150 projects in the space.