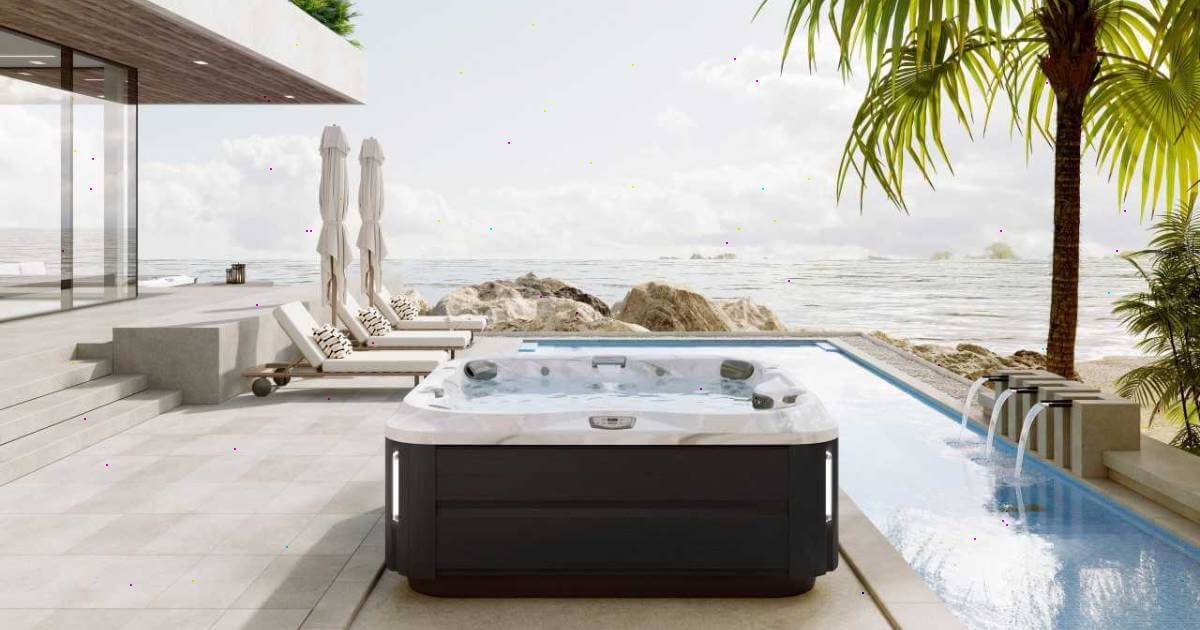 Jacuzzi Group Appoints Beanstalk to Extend its Jacuzzi Brand into Bath and Wellness Categories
NEW YORK (NOVEMBER 9, 2022) – Jacuzzi® – the world leader in the spa industry and an iconic expert in wellbeing — has selected global brand licensing agency, Beanstalk, to extend its brand into product categories that reinforce self-care, including massage and recovery, therapeutic products and experiences, bathroom fixtures and accessories, and complementary products in the growing wellness space.
Jacuzzi Group is a global manufacturer of premium spas, swim spas, jetted and soaking bathtubs, and related bathroom products and accessories. The Company's flagship brand, Jacuzzi®, is the most recognized in the world for spa and hydrotherapy bathing. Legendary for performance, reliability and ease of use, Jacuzzi has set the standard by which all wellness and relaxation products are measured. Jacuzzi® brand products are enjoyed in more than 70 countries worldwide. Millions of customers around the world trust the Jacuzzi® brand, which stands for decades of innovation, design, performance, and ease of use.
The Jacuzzi® licensing program will offer consumers new ways to transform and elevate their physical and mental wellbeing. Beanstalk will leverage Jacuzzi's unique legacy as a therapeutic brand to deliver transformative solutions through an assortment of inventive lifestyle products and experiences.
Dave Jackson, CEO of Jacuzzi Group, said, "We have been offering people pleasureful, joyful, and essential wellbeing through our products for over 60 years. Through our new licensing program, we are excited to use the power of our iconic brand to bring forward even more new and innovative ways for people to be well."
Allison Ames, President and CEO of Beanstalk, said, "Beanstalk is honored to be partnering with the iconic Jacuzzi® brand. Over the past several years, we've seen the growing importance of wellness in our daily lives. Consumers are deeply focused on their well-being. Jacuzzi enjoys a rich legacy in products that are not only beautifully designed but nurture the body and restore the mind. This is a wonderful platform to develop a licensing program that embodies the Jacuzzi® experience through innovative brand extensions that continue to deliver on this compelling brand promise."
About Jacuzzi Group
Bringing joyful wellbeing to people in more than 70 countries, Jacuzzi Group is the premier global manufacturer of innovative hot tubs, swim spas, baths, showers, saunas, pool equipment and other spa products for home and professional environments.  Jacuzzi Group is also the owner of the iconic, globally famous Jacuzzi® trademark.
More than 4,000 global employees work across Jacuzzi Group's portfolio of brands that includes Jacuzzi, Sundance Spas, Hydropool Swim Spas and Hot Tubs, Dimension One Spas, ThermoSpas, Dream Maker, Sun & Soul, Sunrise Spas, Vortex Spas, and more. With manufacturing and warehouse operations in the United States, Canada, Mexico, Italy, the United Kingdom, France, Brazil, Chile, and Australia, we have more than 65 years of experience delivering wellbeing products to consumers and professionals. Our products are available globally through a network of thousands of independent authorized dealers, branded stores, and leading retailers including The Home Depot, Lowes, Ferguson, Costco, and Build.com.
Jacuzzi Group is a signatory supporter of the United Nations Sustainable Development Goals.
About Beanstalk  
Beanstalk, a global brand extension licensing agency, works closely with our clients to unlock brand equity and create many of the world's most recognizable products and services. We help leading brands, celebrities, media properties, manufacturers and retailers creatively find ways to strengthen their relationship with their most important stakeholder – the consumer. Beanstalk offers a breadth of services across our practice areas, including brand representation, digital media representation (Tinderbox), manufacturer representation, cultural intelligence, creative services, legal and financial services, and royalty auditing. The company is headquartered in New York, with offices in London, Miami, Cincinnati, Mexico City and Sao Paulo, and affiliates throughout the world. Beanstalk is the recipient of the 2022 Licensing International Excellence Award for Best Licensing Agency. For more information, please visit www.beanstalk.com. Beanstalk is a member of the Omnicom Specialty Marketing Group.
About the Omnicom Specialty Marketing Group
Omnicom Specialty Marketing Group (OSMG) aligns the growing demand for highly specialized consumer and retail marketing services with integrated solution teams consisting of the best talent to address clients' needs. OSMG provides global services that include: point-of-sale marketing and merchandise technology, field marketing and sales support, brand extension and representation; talent management; Purpose; and consulting and fundraising for non-profit organizations. Omnicom Specialty Marketing Group is part of the DAS Group of Companies, a division of Omnicom Group Inc. (NYSE: OMC), that includes more than 200 companies in a wide range of marketing disciplines, including advertising, public relations, healthcare, customer relationship management, events, promotional marketing, branding and research.
About Omnicom Group Inc.
Omnicom Group Inc. (www.omnicomgroup.com) is a leading global marketing and corporate communications company. Omnicom's branded networks and numerous specialty firms provide advertising, strategic media planning and buying, digital and interactive marketing, direct and promotional marketing, public relations and other specialty communications services to over 5,000 clients in more than 70 countries. Follow us on Twitter for the latest news.