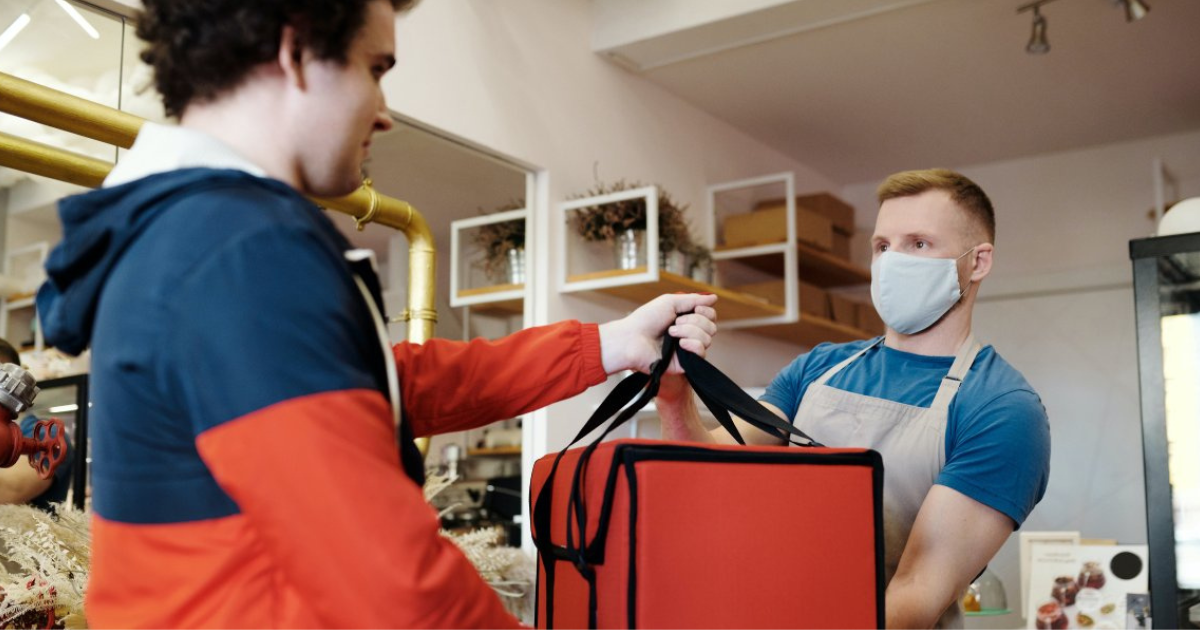 Licensing Industry Loses Its Appetite for Ghost Kitchens
Some pandemic mainstays—like hand sanitizer and Zoom meetings—are still going strong, but it appears ghost kitchens are no longer a heat score.
At their height in 2020 and 2021, ghost kitchens appeared primed for licensing. They operated, in many cases, as branded restaurant kitchens that only offered delivery from remote locations. One of the largest, Reef Technologies, operated from parking lots and took in about $1 billion in funding from Softbank and other investors. Commercial real estate firm CBRE predicted ghost kitchens would account for up to 21% of the restaurant business by 2025.
It turns out, however, that as the pandemic lifted, the promise of brand licensing dimmed when formerly housebound consumers traded delivery for in-person dining. Demand is "steadily returning" for dine-in restaurants, research firm JLL said in April.
Wendy's International, for example, once planned to open 700 ghost kitchens with Reef. That number was cut to 150 before the plan was shut down altogether. Instead, Wendy's opened 80 restaurants in the first half of this year and signed a franchise agreement with Flynn Restaurant Group for 200 locations in Australia. CloudKitchens, whose investors included Uber Technologies Inc.'s co-founder Travis Kalanick and operated Carnegie Food Hub in several locations, lost a number of restaurant partners last year.
For its part, Reef—which had similar ghost kitchen deals with Taco Del Mar and Quiznos for 100 locations— has since shifted to licensing its technology. It opened a food hall at Raleigh-Durham International Airport that allows travelers to order ahead under any of its nine restaurant brands, including 800 Degrees Pizza and The Cheesecake Factory. North Carolina food truck operator Hubb Kitchens also switched up its strategy and is now operating the kitchen while Reef supplies the technology.
"Reef is continuing to review and optimize all locations that it wholly operates while growing the ecosystem of third parties that license its platform and technology," the company said in a statement.
The highest profile split involves Virtual Dining Concepts (VDC) and YouTube star Jimmy "MrBeast" Donaldson. MrBeast Burgers, which has 1,700 locations, appeared to be an instant hit when it launched in 2020 with Donaldson's followers testing out the concept. But Donaldson claimed in a court filing that the concept's rapid expansion was at the expense of food quality and that negative reviews diminished his brand. VDC, which is owned by restauranteur Robert Earl, contended that the MrBeast brand has benefitted from the format and that while it is improving food quality, the negative reviews came from a small number of customers. VDC also argued that Donaldson sought to undermine the brand after it declined to sell him a larger stake in the concept.
"It has been a struggle for all these operators financially, not to mention having to comply with health codes in the various cities," said a licensing executive who was involved in branding ghost kitchens. "It held so much promise, but once restaurants were fully reopened, ghost kitchens' reason for being diminished."