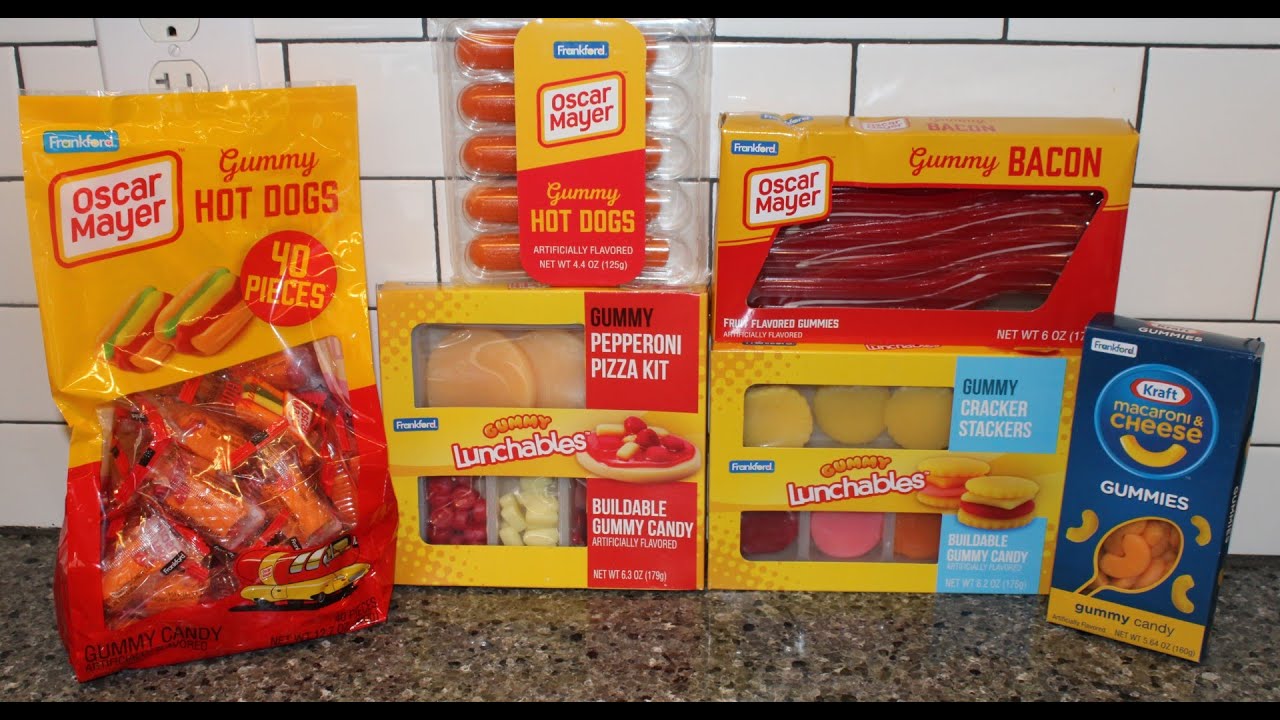 Licensing's Sweet Side
Candy brands' appetite for licensing is increasing, and that hunger is being satisfied by unlikely mashups that are as much social media fodder to promote brands as they are top-selling commodities.
While these launches are found both as limited time offers (LTOs) and long-term deals, their goals are the same—find new customers and create conversations.
Those conversations are expected to be rife at the Sweets & Snacks Expo, which takes place next week in Chicago. The event comes at a time when the more unique a candy collaboration, the better.
For example, Kraft Heinz's Velveeta brand paired with Compartés Chocolatier for limited-time chocolate and cheese TruffVel truffles. Hershey's has dozens of collaborations, including the popular chocolate stout brewed by Yuengling Brewing Co. and, more recently, Milk Chocolate Cranberry Bites with Ocean Spray. Additionally, Frankford Candy Co.  and Oscar Meyer developed a five pack of gummy hot dogs.
"There is strong consumer demand and a lot of appetite from the [candy] brands for putting together these meaningful extensions," said Lisa Marks, President of Lisa Marks & Associates, which represents Impact Confections' Warheads, Perfetti van Melle (Chupa Chups) and Spangler Candy Co. (Necco wafers, Sweethearts, and Bit-O-Honey). "I think there is a greater recognition that there is [brand] equity that can be leveraged, and well-known candy brands have attributes that make them applicable across multiple categories."
Among those attributes, in addition to a well-known brand, are taste and smell—both of which have been leveraged into coffee, creamers, cereal, ice cream, and other categories. Not every candy collaboration meets the sweet taste of success, however. Licensed drink and candy tin supplier Boston America partnered with Hormel's Spam brand for slice-shaped mints and lip balm, but the launch had mixed results.
"Retailers are looking for [collabs] that possess innovation and energy. When you do a fun collaboration that is a head scratcher, the brand owners put it on social media," said Andrew Topkins, Managing Director at Brandgenuity.
And while the more outrageous collaborations will likely be limited-time offerings, Topkins said they can have long-term benefits in terms of reaching new audiences. That's becoming more important to candymakers than ever before, especially as some seek to expand their licensing efforts beyond the film-related properties that have long been a mainstay.
The once predictable film release schedule became less so during the pandemic, and with the rapid growth of streaming services, candy suppliers—once heavily reliant on films—are moving to extend their IP licenses.
For example, Candyrific—once largely a licensee of Disney, Warner Bros. Discovery, and Universal—has inked agreements with Kraft Heinz's Kool-Aid (sculpted mug, fan, character case), Hasbro's Nerf (sipper cup and large Easter egg), Nascar (M&M's truck), and others. Candy supplier Gallerie was a major Star Wars licensee, but has recently expanded to include Mattel's Hot Wheels (chocolate and surprise), PAW Patrol (surprise eggs) and Hello Kitty (gummies, games snack, and activity box).
"A lot of the licensees who were so dependent on major films and events for sales realized what a risk that is and started focusing on brands that have much longer shelf life and built-in equity," said Matthew Kavet, Founder and President of Boston America. "There is a lot of safety in these [brands] because many of them are instantly recognizable, you don't have to educate the consumer and you don't have to gamble on whether a movie will hit or not."