Meredith Corp. Focusing Time Inc. Brands on 'Fewer, Bigger' Deals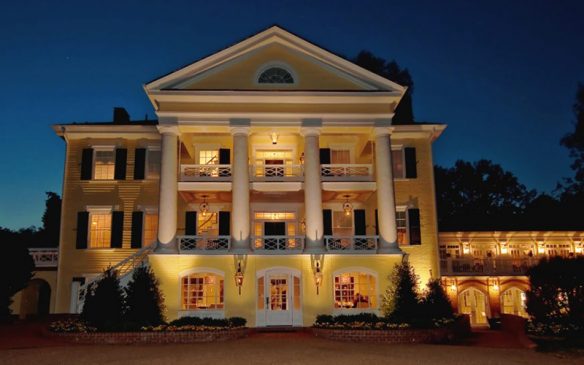 Meredith Corp. will focus its licensing efforts for the Time Inc. brands it acquired last year on "fewer, bigger" deals, says VP Steven Grune. One such effort: a plan to open 4-5 Southern Living hotels and resorts in the next few years via licensee Lifestyle+Hotel Group, which also has licenses for the Coastal Living and Travel & Leisure brands.
Those Southern Living hotels will be in markets outside those that are home to the Southern Living Hotel Collection — a group of 22 independently operated boutique facilities who use the Southern Living brand as an add-on (i.e. The Inn at Willow Grove, Orange, VA) in the southern U.S.
Meredith also plans to add to its licensing of branded communities. There currently are five Coastal Living and 17 Southern Living communities licensed to residential developers.
As it extends hotel and residential licensing, Meredith will "shrink a little bit" the 45 licensing programs the combined companies currently operate, says Grune.
"We don't think we have too many programs, but some of those we inherited are smaller than what Meredith would have considered," says Grune. "That gets back to the idea of fewer, bigger programs."
Meredith has a long-standing DTR for the Better Homes and Gardens brand with Walmart that features more than 3,000 SKUs and a separate agreement with realty firm Realogy, which operates 375 offices globally under the brand with 13,000 sales associates. Meredith has smaller agreements for the Allrecipes, EatingWell, Traditional Home and Family Circle labels.
Time Inc. brought with it, in addition to Southern Living, InStyle, which J.C. Penney licensed for hair salons in 275 stores and RealSimple, which has a DTR with Bed Bath & Beyond for kitchenware, bedding and other products. Southern Living also has a DTR with Dillard's, while Food & Wine had been licensed for cook and kitchenware (Home Shopping Network) and educational food festivals (Culinary Institute of America).
Sondra Newkirk, Senior Director of Licensing says that "Some [Time Inc.] contracts might have been predicated from an advertising perspective and weren't the purest of licensing deals. We really are a pure brand licensing business and we want to find the partner that sees the strategic value of these trademarks and the equity that we are bringing to the table –[not one that's] seeking a trademark deal so they can get free advertising."
Meanwhile, Meredith signed a new Better Homes and Gardens licensing deal with 1-800-Flowers, replacing an earlier agreement with FTD Companies, which recently filed for bankruptcy protection.
Contact:
LifeStyle+Hotel Group, Russ Taylor, VP Development and Finance, 850-896-9462
Meredith Corp., Steven Grune, VP Brand Licensing, 212-455-1120, steven.grune@meredith.com