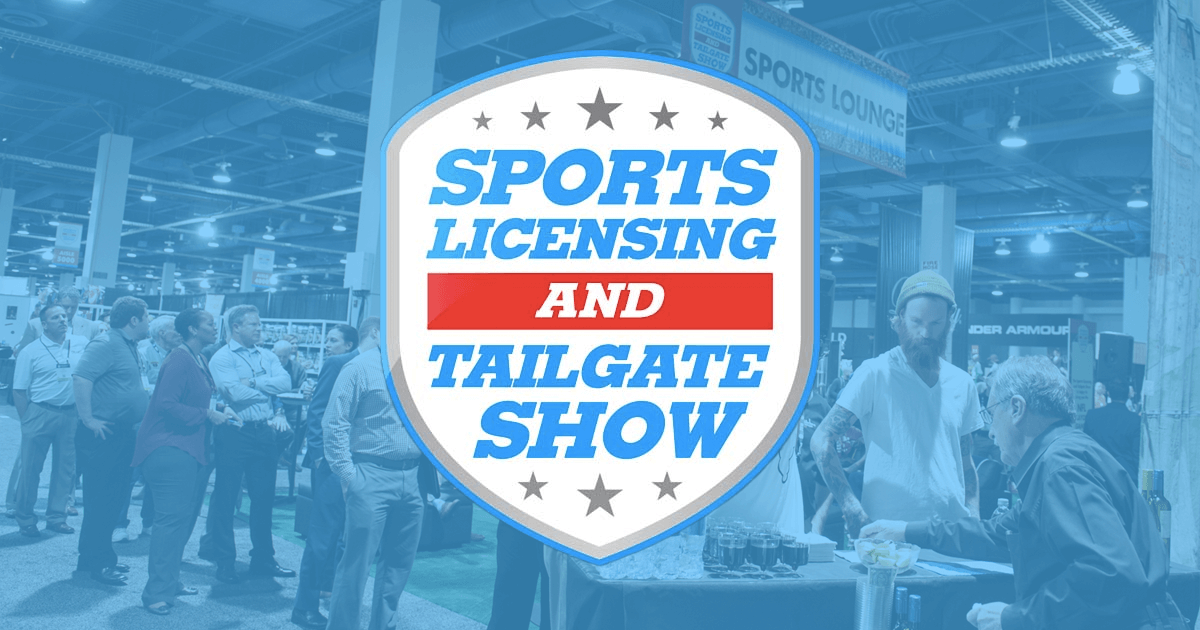 NFTs, NIL, Supply Chain in Play at Sports Licensing and Tailgate Show
As retailers, licensors and suppliers gathered for the Sports Licensing and Tailgate show last week, several daunting issues were in play.
Like every other form of business, the supply chain is playing havoc with shipping and delivery schedules, which are fine tuned to the start of sports seasons. And then there is the on-going labor strife in major league baseball with the Major League Baseball Players Association to present a counter-offer to owners today (Jan. 24) and the scheduled start of spring training next month, any delay of which could slow product orders.
If you add in NFTs, the rise of rise of which crosses all businesses and was a major focus at the show, and name, image  and likeness (NIL) with college athletes, there was much to mull over.
In the case of NFTs, they were a key component of the NFL's licensing summit in Las Vegas, which coincided with the show, according to those who attended it. And NFTs also were the subject of a panel organized by Licensing International and hosted by NFLPA's Terése Whitehead, Cheli Kroupp of Upland and Steve Heller, The Brand Liaison. Heller moderated the panel, which discussed the future of NFTs and  NIL and their impact on sports licensing..
Meanwhile, Ultimate Fighting Championship (UFC) last week joined the NBA in working with NFT developer Dapper Labs. That was after the NFL launched its first packs combining standard trading cards with NFTs with Panini of America in December under the latter's Mosaic label. With pro leagues, the expansion into NFTs, with a more concentrated number of players and teams, will be easier than in the more widely dispersed collegiate ranks, licensing industry executives said.
For example, Panini of America signed Duke University freshman basketball player Paolo Banchero  and University of Mississippi quarterback Matt Corral to NIL trading card deals, but for the time being the company is focusing on autograph/memorabilia business rather than NFTs, Jason Howarth, VP of Marketing at Panini, said. And that's despite Panini having developed its own NFT platform.
"The licensees are just trying to figure this [NFTs and NIL]out and how to approach it," Matt Curran, special projects manager at the University of Southern California. "In the pro leagues there are a set number of teams and players, but in college you have 100 plus schools playing division one and the challenge will be to figure out which players and schools make sense and how to roll something out. In the pros, a superstar player could be with the same team for 5-10 years, while in college you have them for 3-4 years at the most and it's become even more difficult with the transient nature of college athletes."
Indeed, one of the challenges with NIL is the NCAA's Transfer Portal, a compliance tool that manages an athlete's transferring from one school to another. It's been used with increased frequency since being introduced in 2018 and poses a challenge for collegiate licensing, especially when  it comes to NIL.
"The transition of players leaving and entering the transfer portal — players that you expected be in one uniform but end up at another school – can be challenging for [trading card production] and it's good for so far that we have been patient," Howarth said. "Players can be at a completely different school from the one when we had a conversation in August" in advance of the fall football season.
Yet as the schools enter their first full-season with NIL, new categories are being considered. For example, The Ohio State University is considering apparel collaborations for some female athletes, following the success of a modeling program with some members of the women's volleyball team, Rick Van Brimmer, assistant VP for business advancement, trademark and affinity management.
USC, after holding off last fall, recently approved plans for co-branding jerseys with athletes, something Ohio State did last year in using an extra stock of Nike gameday jerseys. And the Florida State University (FSU) NCAA championship in women's soccer was believed to be the first deal that pays athletes for winning a title. In this case, royalties were paid to players on the sale of t-shirts and hoodies that were sold through print-on-demand supplier BreakingT. FSU athletes are represented by Rising Spear, a business separate from the school, but which operates on its behalf.
Also on the minds of those at the show were on-going supply chain issues.  For the most part, issues involving the supply chain and the pandemic itself have resulted in a rejiggering of once predictable delivery schedules. For example, FIFA's Men's World Cup, which historically has taken place in the summer, is scheduled for 18-Dec. 21 in Qatar, making it the shortest tournament since 1978. This forced longtime licensee Panini to adjust deliveries accordingly. And what may have been six-month product development cycles have, in some cases, reduced to a matter of weeks, especially during the pandemic when league schedules have been fluid, industry executives said.
Retailers also are "booking a little heavier" on inventory as a hedge against expected continued shipping delays, said Josh Feinstein, EVP for business development and strategic partnerships at Outerstuff. Suppliers also are reducing the discounts typically given some retailers in a bid to avoid having to increase wholesale prices.
"Everybody is cautiously optimistic, but in the sports licensing space you have that emotional affect," said Feinstein, whose company is an apparel licensee for pro and college sports. "If you have teams in the playoffs and you are going to the Super Bowl, the last thing you want is not having that special hat.  We are air freighting goods in which isn't completely abnormal, but when you add the cost it's a challenge. It's never good to talk about raising prices and if you're are talking about kids apparel, there is only so much you can do."
On the baseball side, for the time being retail orders are holding,  but that could change if a contract agreement is reached and the lockdown moves into March. For example Panini typically uses February, when players report for spring training, for getting photographs for trading cards.
"Right now nothing has changed and we haven't gotten any cancellations [of orders] just yet, but if the lockdown moves into March, it might be another story," Feinstein said.