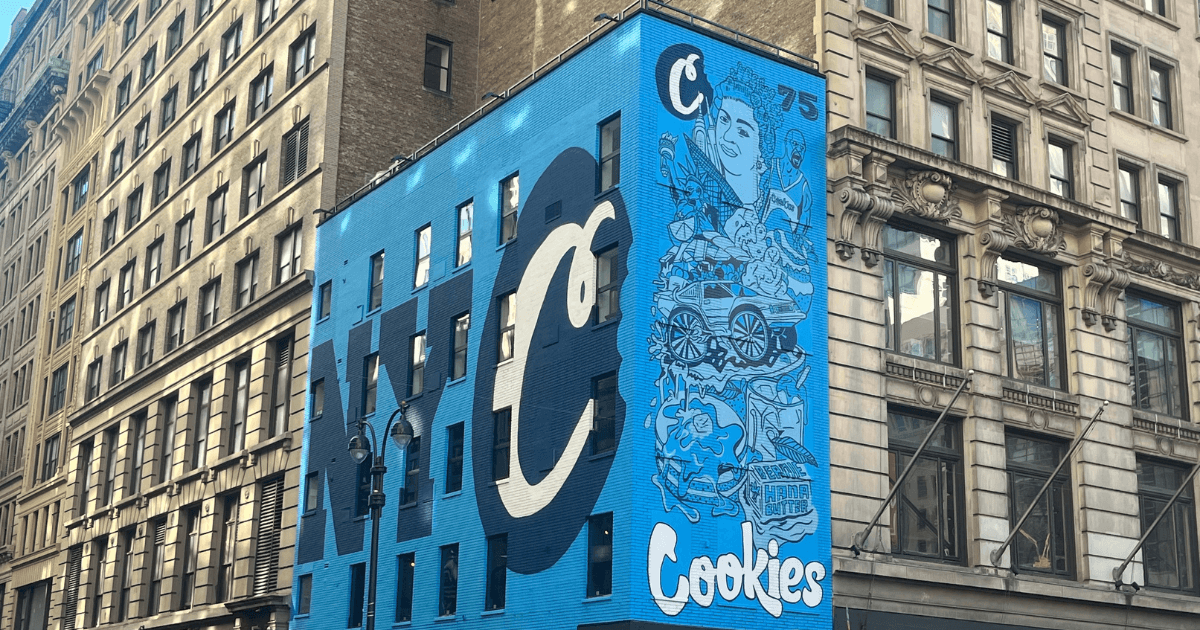 Cannabis Seeking High Profile in Consumer Products
Cannabis is taking on the trappings of a licensed consumer products business that plays off style rather than substance.
The transition was a long time coming. Cannabis brands had a high profile at Licensing Expo in 2017, with Beanstalk positioning its roster of celebrity brands for the business that same year. But with recreational cannabis legal in only a handful of states at the time and banking laws barring business across state lines, creating a national brand was a difficult task.
Another complicating factor was that much of cannabis-related licensing was confined to the substance itself. Willie Nelson (Willie's Reserve), Jay-Z (Monogram), Cheech Marin (Cheech's Stash), and others were among the first entrants, but these brands largely focused on cannabis rather than consumer products that play off a cannabis brand. That appears to be changing, however.
Hightimes Holdings, the parent company of cannabis-inspired High Times Magazine, signed a deal with Firefly Brand Management and The Kind Group and has since added nine licensees ranging from apparel (H3 Sportsgear, Changes, and Sillies Co.) to water pipes (AFG Distribution) to cookbooks (Insight Editions). Those deals followed Hightimes' earlier agreement with Red White & Bloom Brands to open branded dispensaries in Michigan—there are currently 23—and a Hightimes Lounge that's set to open in West Hollywood, CA this fall.
"For the first time, people are embracing cannabis as a lifestyle brand. It's acceptable and celebrities are coming out more than ever before and promoting their own brands," said Cynthia Modders, president of Firefly.  "So, it has a seal of approval that [it] didn't have in the past. It's transcended from being taboo to being accepted with coolness and health factors."
In addition to that cultural seal of approval, a literal one is slowly arriving in the form of local and state approval as well as the potential for federal legislation. Recreational marijuana is now legal in 20 U.S. states including Massachusetts, which created the Massachusetts Cannabis Social Equity Trust Fund to offer grants as well as low- and no-interest loans to create diversity in the business. And, earlier this year, the Fair Enforcement Banking Act (SAFE Act) was introduced in the U.S. House of Representatives to allow banks to serve marijuana-related businesses.
"Really, it's timing and I was trying this five years ago and the time wasn't right," said Dean Gelfand, founder of cannabis marketing and merchandising company The Kind Group. "The dam has been broken and what has changed is retailers are realizing they can't ignore it any more. Cannabis brands create traffic, a cannabis culture is being created, and retailers are taking another look at this."
Hot Topic, Zumiez, and Spencer Gifts are among the retailers now selling cannabis-related apparel. And cannabis-inspired brands are opening their own stores, not necessarily to sell cannabis but to sell products inspired by the lifestyle.
Cannabis-inspired streetwear brand Cookies SF opened a 6,600-square-foot location on October 30 in New York's Herald Square, near a Macy's flagship location. It's stocked with CBD products and Cookies streetwear, but doesn't yet have license to sell recreational marijuana in New York State where its legal, a spokesperson said.
Further cementing cannabis as a consumer brand is a lawsuit common in the CPG business—truth in advertising. The Jeeter brand of pre-rolled joints is being accused in a lawsuit filed in Los Angeles County Superior Court of overstating the amount of THC contained in its popular Jeeter joints.
"We used to be in a world where we were on the down low, [but now] we live in a world where you want everyone to know that you are a consumer [of cannabis,]" Gelfand said. "Consumers are now all about the brand, where the brand is the celebrity and that's playing into our favor."