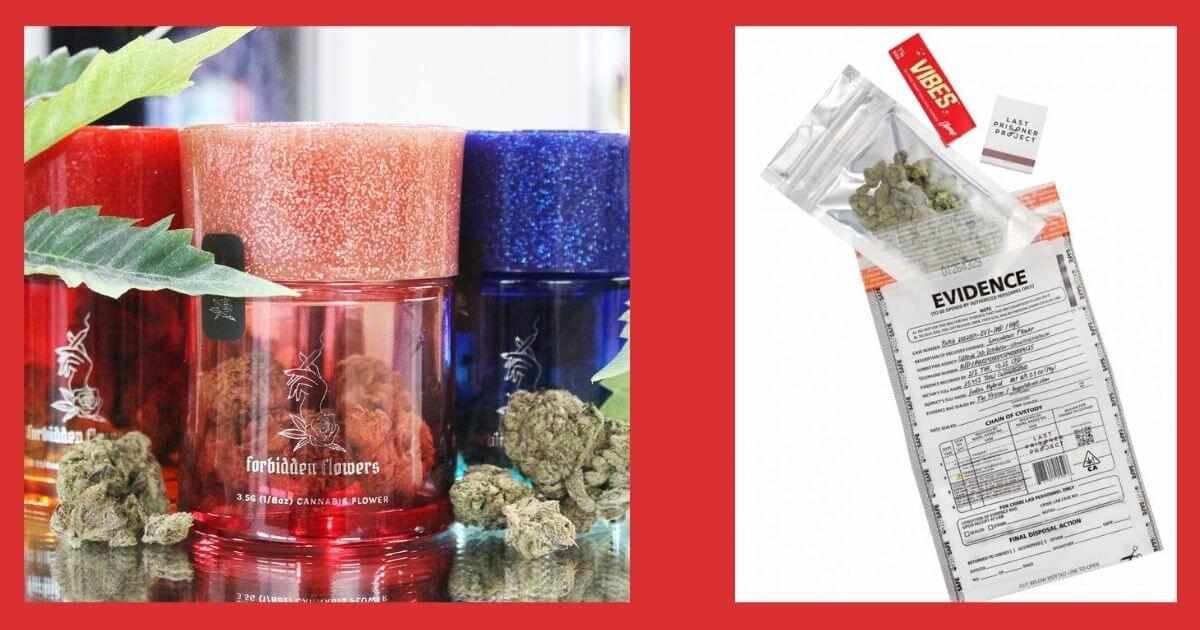 Branding Grows in Cannabis Business
As states increasingly legalize recreational cannabis, brands are growing in importance.
So far recreational cannabis is legal in 20 states, with New York and Connecticut having joined the ranks, the latter on July 1. And while a lack of a federal law legalizing it bars companies in many cases from conducting commerce across state lines, that hasn't stopped cannabis from the type of brand building that often leads to licensing.
Ad Barriers
Internally developed brands, hindered from wider visibility by laws limiting them from advertising and promoting via conventional Internet, TV and billboards (in some states) are internally developing t-shirts, hats, pins and other merchandise that can serve as walking billboards. For example, Moxie and Glass House Farms have merchandise available on their web sites. Ocean Grown Extracts also is nearing a licensing agreement for apparel, says CEO Casey Dalton.
"Licensing is still a little more distant in [cannabis brands'] minds right now, but there are still a lot of people trying different strategies," says David Schnider, a partner at the law firm Nolan Heimann. "There has been a of celebrity licensing, but not all of it that has been successful, as [those] brands can be more expensive and, in a dispensary, the savvier buyers are more interested in the quality of the product than the name on it. But that may change as the market grows. As recreational users come in, they are going to want brands they recognize."
Yet creating a brand that consumers recognize in a market where national brands have yet to emerge is a challenging task. For the most part, cannabis companies use social media and influencers to build brand recognition. But that isn't easy, given that Facebook, Instagram and other social media platforms bar cannabis advertising. The United Nations also recently called for a global ban on all advertising that promotes cannabis.
In-store Marketing
To clear these hurdles, many companies invest their marketing in dispensaries and training the all-important "budtenders" who make recommendations for customers.
"Brands are becoming increasingly important, and it's very much like post-prohibition where there was a consolidation of people [who] started looking at brands as super-important and they became truly national," says David Hayes, General Counsel at Moxie. "Hopefully companies will take same approach in the months and years to come so there can be more consistency and availability of products so consumers don't have to constantly experiment with different [cannabis] strains."
While for the time being brands, for the most part, are bounded by state lines – companies can license them to growers in other states or set up separate operations there – companies who own trademarks in traditional business continue to be on the lookout for infringements that might harm their own businesses.
For example, Mars Wrigley in May sued Terphogz for marketing Zkittlez (laced with THC, the psychoactive compound in cannabis) , arguing it was "confusing similar" to the non-cannabis Skittles candy brand in its name, packaging and logo. It is seeking an injunction barring the sale of products and merchandise with the Zkittlz name and logo and control of the website domain. And a federal judge in May barred cannabis delivery company Tops Cannabis from selling THC-infused Medicated Nerds Rope that was packaged to resemble Nerds Rope that's marketed by Ferrara Candy Co., which sued Tops last year.
While the legal actions have picked up speed during the past year, Hershey's court battles date to at least 2007 when it sued Beyond Bomb, which was accused of selling THC-laced goods under the Rasta Reese's, Keef Kat, Puff-A-Mint Pattie and Stoney Rancher. And the Gorilla Glue Co. and Girl Scouts brands have long battled cannabis companies, one of whom changed  references to its Girl Scout products to a more subtle GSC brand.
Some in the business see the stepped-up legal attention as a positive indicator for the business as a whole, foretelling legitimacy as big corporations prepare to jump in.
"When I saw some of the CPG companies start to actually care, that means the [recreational] cannabis business is big enough for them to care," says Graham Farrar, President of Glass House Group, noting that William "Beau" Wrigley, scion of the Wrigley candy business that was sold to Mars in 2008, launched a cannabis business. "When you see someone like Beau getting into the business, I think Mars realizes it's time to start clearing the lanes of infringements. When you have, in some cases, a potentially $100 million a year business, no real brand is going to let their (candy) brands be used for something that has implications as adults only."
Among the other developments in the cannabis business: