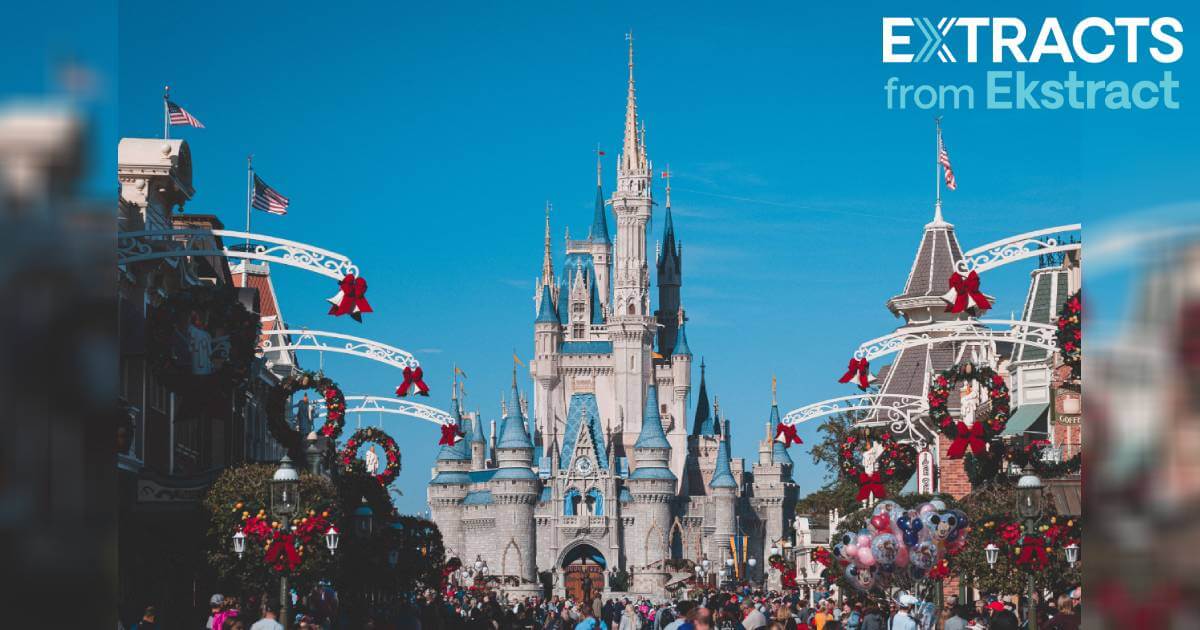 Extracts from Ekstract: Disney's Redux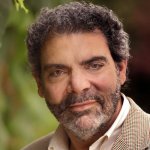 By Steven Ekstract
Managing Director
Global Licensing Advisors
The most compelling business story in licensing this year happened just a few weeks ago with the sudden and unexpected dismissal of Disney CEO Bob Chapek and the return of former CEO Bob Iger. Iger's return to Disney after retiring as CEO two years ago sent shock waves through the entertainment industry, given the fact that the Disney board had just renewed Chapek's contract through 2025 at the end of June.
The business press had a field day with this story, as Disney has been through a number of high-profile difficulties in recent years and Iger's return feels like something straight from a classic Disney fairytale. Based on recent news coverage, it would seem that a villain (Chapek) was ruling his kingdom with harsh decisions and destroying the morale of his people (Disney employees) until a knight in shining armor (Iger) returns from a distant land (retirement) to ride to the rescue. It's a well-crafted story that appeals to Wall Street, Disney shareholders, and many in the licensing community who look to Disney as a leader in our industry.
This is in large part because one of the qualities that made Iger's previous reign at Disney so successful was his high EQ (emotional intelligence). EQ measures a person's ability to manage their feelings and empathize with others and, in the workplace, this quotient can make or break your business. Unfortunately, while Chapek was a high-performing Disney executive with many years of success, he seemingly lacked EQ—as evidenced by several gaffes that likely led to his dismissal.
In July 2021, Chapek announced a mandate that Disney Consumer Products employees based in the Glendale, CA office would have to relocate to Orlando, FL or lose their jobs. This news travelled like wildfire throughout the licensing business and saw a number of high-profile licensing executives depart Disney as a result.
On the heels of that decision, Chapek then further alienated Disney staff when he initially refused to take a stand on a Florida state ruling that prevents discussion of sexuality in school curriculum [dubbed the "Don't Say Gay" act]. Following significant discussion of the policy on various social media platforms, Disney's employees staged a walkout, leading Chapek to officially support overturning the bill. Disney's position so angered Florida's Governor Ron DeSantis (rumored to be seeking the presidency in 2024) and the Republican-held legislature that they punished Disney by taking away the company's self-management of its vast Orlando properties.
Adding to these high-profile woes was the loss of $4 billion from Disney's direct-to-consumer (streaming) business in fiscal 2022 (twice the amount the division lost in 2021). Just prior to Chapek's dismissal, Disney's stock was down 50% from its 2021 high.
But what makes the behind-the-scenes machinations of the Mouse House even more fascinating is that this drama taps into the greater, existential challenges facing most of the major Hollywood studios. More than two years of a pandemic, the rapid pace of technological change, and a global economic recession have all combined to create herculean challenges for the studios.
And while companies across industries are struggling with these issues, it's informative to put Disney's licensing business into perspective. Retail sales of licensed Disney products and services reached $56.2 billion in 2021, according to License Global's Top Licensors list. Not only is Disney the largest licensing company in the world today, but their retail sales from licensing would place them in the top 100 of all nations in terms of GNP, next to territories like Croatia and Lithuania.
For those of you in licensing who do not follow Disney or do business with them, allow me to provide some context on why this story has deeper meaning for us. Let's look at the company's recent timeline, which has deeply impacted Licensing:
2005 – Bob Iger was named CEO at Disney
2006 – Disney buys Pixar for $7.4 billion
2009 – Disney buys Marvel for $4 billion
2012 – Bob Iger was named Chairman at Disney
2012 – Disney buys Lucasfilm for $4 billion
2019 – Disney buys Twentieth Century Fox for $71 billion
Less than a month before he was fired, Chapek was quoted by the Wall Street Journal saying that, moving forward, Disney was not in the market for acquisitions of studios or networks. But it is these very acquisitions that have built Disney into the behemoth that it is.
And, given the recent disappointing box office results behind offerings like Strange World and Lightyear, Disney needs acquisitions to stay relevant in a changing digital entertainment landscape. Iger understands this better than anyone. With Iger's return, it only stands to reason that Disney will continue its content acquisitions.
So, regardless of your opinion on the "knight in shining armor" narrative, it seems clear that Iger's return will most definitely impact the licensing business in a positive way.